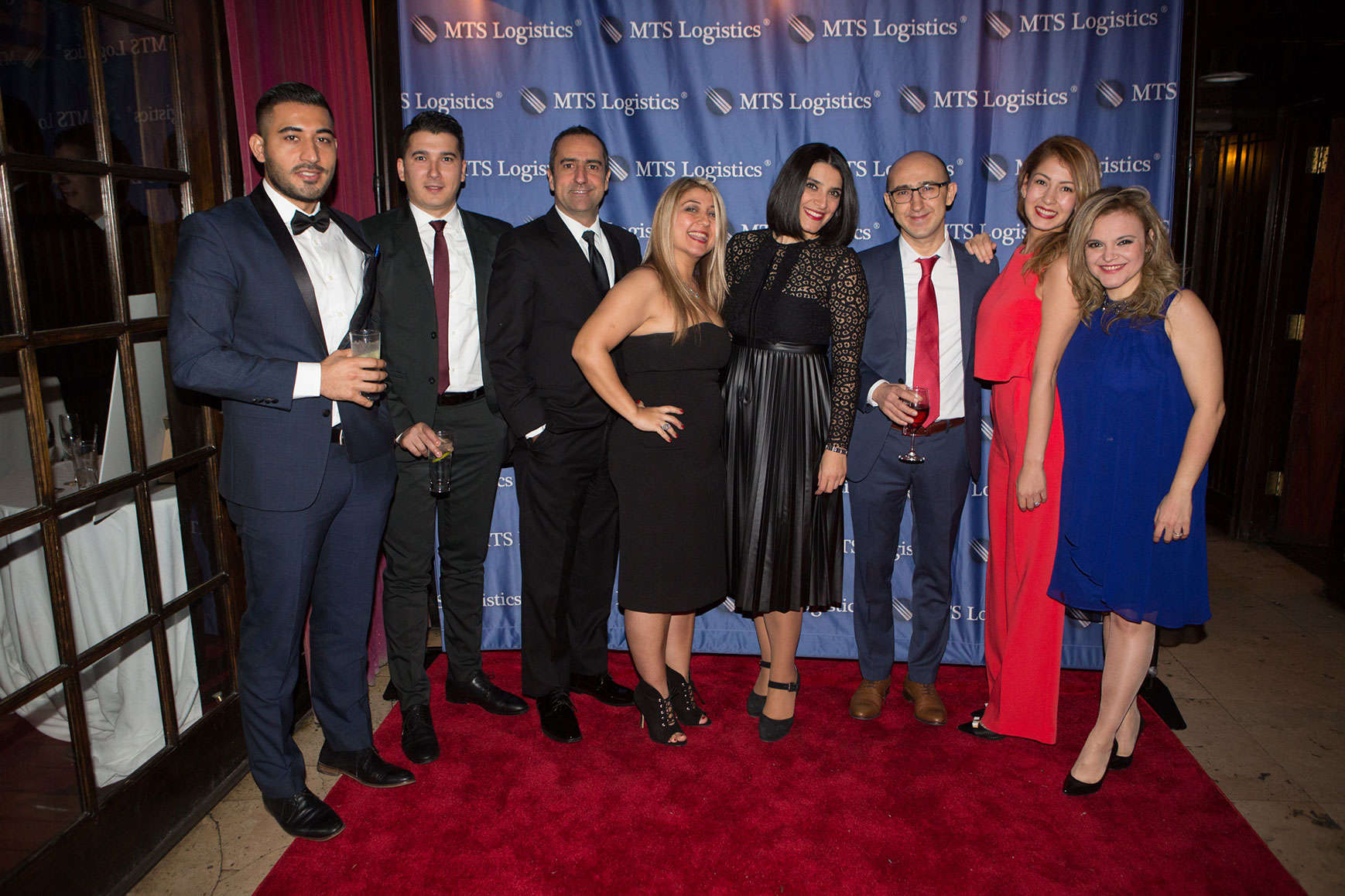 On Saturday, December 10th, MTS Logistics held our Annual Holiday Party. There were over 90 people there and the evening attire worn by the crowd underscored the festive occasion.
Even though 2016 was a difficult year for the shipping industry, MTS was able to achieve a 23% grow in TEU during 2016 and is positioned for added growth in 2017.
MTS Logistics was pleased to honor all our employees for helping us make this growth possible, we especially wanted to honor our employees with 10 or more years of service. Each of them was awarded with memorable gifts as a small token of our appreciation of their contributions to MTS. The presents were submitted by our President Sedat Saka, to Feray Yuksekbas Kavas, Can Fidan and Emre Reyhan.
The evening started with cocktails and photographs with guest mingling, laughing and enjoying the unique space at The Penthouse at The Park, which was lit in the holiday season.
MTS Logistics would like to thank all of our employees, vendors, supporters, and others who turned out for this festive celebration. We owe our success to each and every one of you. Thank you and have a wonderful rest of the Holiday season and a Happy New Year.