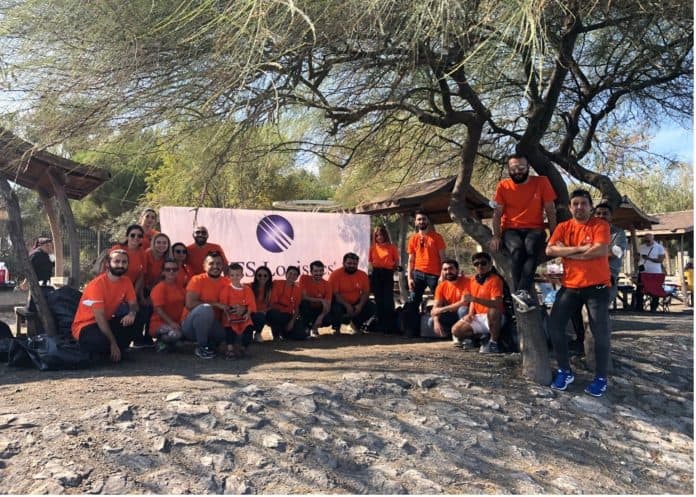 The 2nd event within the MTS Logistics Clean Oceans Initiative was held at Kent Ormani in Izmir, Turkey this past weekend.
It was open to all employees and their families. The park is also open to the public and is a very busy area, especially on Sundays. We chose this location to create an awareness of the oceans issues for the community who was there for a Sunday picnic.
Akin Erdoğan from Zeyince Okulu (The Olive Academy) was with us and gave a speech. The main theme was to promote sustainable living and lifestyles which are in harmony with the ecological principles and functions of our planet. 90% of ocean pollution is created by plastics and disposable items used on land. We talked about how we can shape our lives and how we can change our consumption habits and how we can personally contribute and reduce our carbon footprint.
Below are other principles which were discussed at the event.
1. Consume local and seasonal products
2. Select fish from sustainable fishing
3. Limit meat consumption
4. Bring reusable shopping bags and avoid products with excessive plastic packaging
5. Buy only what you need, to avoid waste
6. Buy responsibly-made clothes, e.g. made from recycled material or with an eco-label
7. Limit and recycle your waste
At MTS Logistics, we feel a whole shared responsibility towards our seas and oceans.
This event was not only a beach cleaning event. The idea behind this event was creating awareness not only for the public but also for ourselves. While doing this, it became a great event with the attendance of all our employees. After a long lockdown due to COVID-19, it was great to come together again.