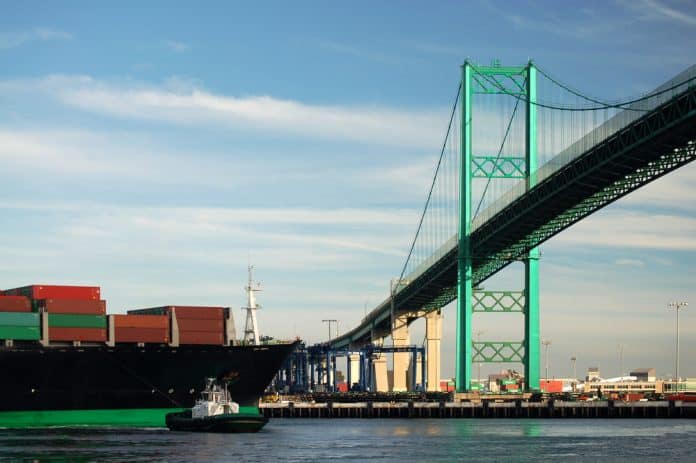 After more than two years of a global pandemic and its aftershocks, the U.S. supply chain for exports is calming down.
Frankly, back in July 2022, I thought strongly that it would take until the end of Q1 2023 to see more stability in the U.S. exports supply chain. But, as the import market plunged much faster than forecasted, the effects on exports also took less time than most of us expected. To give some perspective, between January and August 2022, U.S. import volumes were averaging a little shy of 2.5 million TEUs each month. By November 2022, this number plummeted down to 1.9 million TEUs, significantly lower than the same months during 2020 and 2021.
With this slowdown in imports, the pain points for the last two years are coming to a halt. So, how will this development assist U.S. exporters?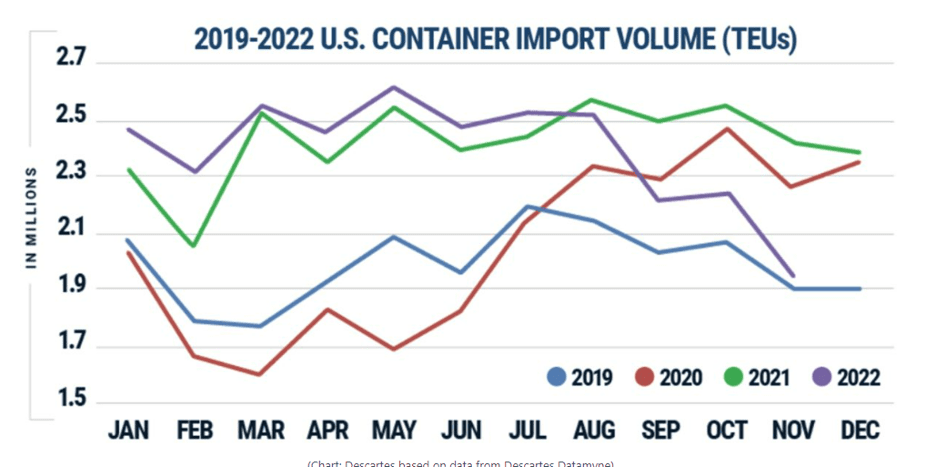 First, carriers can no longer afford to ship empty containers back, allowing more service to expand at a lower cost.
For the past two years with super-high import ocean freight rates, many carriers could afford to ship containers back. They were getting paid $20,000 on a container from China to the U.S. East Coast, so they were not very interested in a $1,500 freight rate from the U.S. East Coast back to China, considering terminals were also flooded with empty equipment.
So, as import rates came back down to pre-pandemic levels, we see that carriers are coming back to the market, starting new services with larger vessels, and negotiating freight rates – something they really stopped doing for a while.
Secondly, terminals are quickly getting into better shape.
One of the main reasons why we didn't feel the impact of slowing imports until now was due to the congestion and labor shortages that terminals were experiencing. As recently as six months ago, we were getting reports of 30-40 vessels waiting to berth in U.S. East and Gulf Coast ports. The schedule integrity was crushed by these challenges the terminals were experiencing.
Finally, terminal congestions are getting resolved (not fully yet) with only 7-8 vessels waiting at only a few ports such as Savannah and Houston at the time this article was written.
Thirdly, chassis availability is already resolved.
Since containers stay on chassis, container turnaround times directly affect chassis availability, too. With surging import demand, many importers increased their inventory levels significantly during the pandemic.
As warehouse space got scarce, importers started to use containers for storage. Container dwell times nearly tripled at some ports, which automatically affected the availability of chassis. Many orders could not move even if there was vessel space and truckers, because there were no chassis.
While discussing the easing of operations, I think it is also important to mention the two risks that we are seeing today.
One risk is the fact that U.S. West Coast Terminals workers' labor contract is still not signed and if that workforce goes on strike, it may have a negative impact on U.S. Gulf and East Coast Ports.
The second risk is container availability at export heavy ports like Houston and New Orleans. Since carriers do rely on imports rather then equipment repositioning, with slowing imports, we will start to see carriers with a smaller number of services touching U.S. Gulf Ports facing equipment shortages. This will put pressure on available carriers and overall service integrity.
Finally, I think a fairly easier year is waiting for companies that are involved in the export industry.
With imports easing, freight rates will become more competitive, terminals will be more fluid, and there will be enough chassis to utilize. We will still need to keep an eye on the U.S. West Coast for a potential strike and for equipment shortages at export-heavy ports. Overall, though, none of these risks/issues will push us back to where we were a year ago.