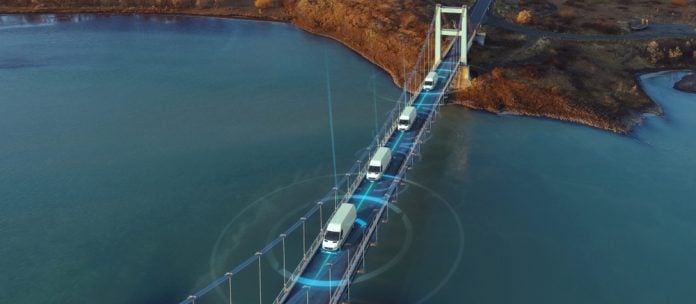 We're living through and operating businesses in a unique time in history. Consumers have never been more aware of supply chain disruptions, delayed delivery times, and restocking challenges than they are today. And while the freight industry is the strongest it has been in years posting record quarter after record quarter, there are problems brewing on the horizon.
Truck Driver Shortage
According to the American Trucking Association, there are 3.5 million professional truck drivers in America, and there may be a shortage upwards of 160,000 truck drivers by 2030 considering there is a shortage of more than 80,000 truck drivers now.
This shortage, combined with extraordinary demand, has left the trucking industry in a vulnerable and overwhelmed state. Beyond technological innovations that make their work more efficient, advances in transportation such as autonomous truck development will help solve supply chain hotspots and modernize the industry. More companies in the space have started to spring up, technologies are being tested accordingly, and the date when it will be normal to see automated trucks on the roads is getting closer and closer.
Is autonomous trucking expected to be cheaper due to reduced labor, increased fuel efficiency, and higher productivity? Technology changes rapidly, so naturally there's apprehension around the future of robotic cars. But people in the industry are excited about this technology because it will help to improve productivity, lower fuel costs, and increase efficiency, plus help with traffic on U.S. highways. Major players looking to improve this technology such as Aurora Innovation, TuSimple, Waymo, Tesla, and several others are testing driverless trucks on U.S. highways with drivers still behind the wheel.
Looking to the Future
American Trucking Association President, Chris Spear, said he doesn't view the ongoing advancement of autonomous trucking as a threat to drivers since economic factors will ensure demand for drivers for years to come. "Right now, one in 16 jobs in the United States is trucking related. The top job in 29 states is being a truck driver…I don't look at this as a threat," Spear said. "I look at this as how innovation could actually help alleviate some of the pressure that we're feeling on the supply chain, and on the industry to meet our customers' demands."
Autonomous trucks pose a direct threat to truck drivers' jobs, but the main question is "are truck drivers really going to lose their jobs?" Not all truck drivers are about to lose their jobs because the future role of truck driver may not be all that different from an airline pilot who still supervise the flight and perform for takeoff and landing. Human drivers will still be needed for supervision of cargo and perform customer service duties. Even if there are self-driving trucks on the highways, truck drivers will continue to be extremely important in the sector.
In Conclusion
As reported by Business Insider, Goldman Sachs predicts 300,000 truck driving jobs will be lost per year starting in 2042, or even sooner. Qualified drivers will eventually be replaced by computers (and a smaller number of human handlers). The trucks currently being tested and implemented are self-driving, but they are obviously not fully autonomous at this time. In fact, most of these autonomous trucks will be driver supported, while completely automated they'll need to be supervised by a human. As technology advances rapidly and autonomous trucking becomes more affordable, we might see that more shipping companies begin to adopt autonomous trucking. Autonomous trucks provide mostly beneficial changes, but we're still a few years away from them being used in the market, and further from them being the industry standard. There is still time to develop, improve, and make the transition to autonomous trucking go smoothly for everyone involved.