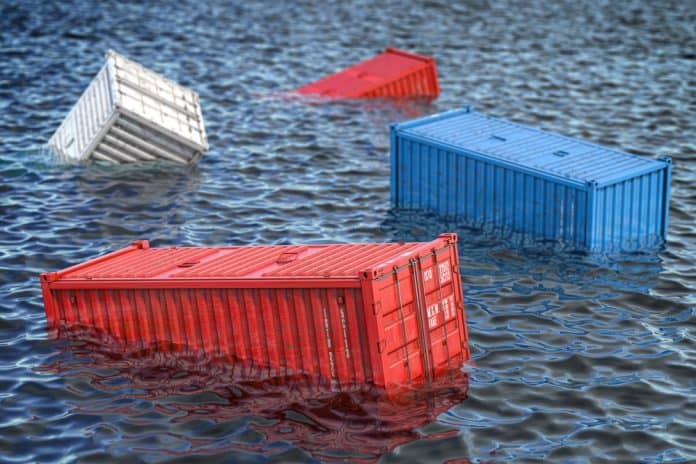 The recent earthquake in Turkey has brought attention to the risks container ports face from natural disasters.
The February 6th, 2023 earthquake was Turkey's deadliest catastrophe in its history. During the earthquake, the Port of Iskenderun (one of Turkey's major ports) was badly affected by fires and damage to port infrastructure. This prompted me to investigate the risks that major container ports in the world face. As we saw during the Covid lockdowns, supply chains are fragile and container ports are one of the main components of the supply chain, so any effect on container ports can have damaging effects on the overall economy.
Most ports are vulnerable to multiple risks which vary from cyclones to earthquakes, where one study put 94.8% of the ports out of 1,340 as being vulnerable to more than one catastrophe and 50% of the ports as vulnerable to 4-5 different catastrophes. Floods seem to be the dominant one and the top countries by most risks are Japan, the U.S. (mainly the U.S. East Coast), New Zealand, Taiwan, and some parts of China.
Earthquake Risks to Ports
When we look at earthquake risks, most ports are also exposed to some kind of risk due to port proximity to the positioning of tectonic plates. U.S. West Coast ports are highly vulnerable since they are located on the so-called "Pacific Ring of Fire".
Globally, 34 container ports are in high-risk areas, but luckily the volume that goes through these ports account for just 4.7% of the total TEUs handled globally. Since they are located on the "Pacific Ring of Fire", ports in Japan and on the U.S. West Coast are in high-risk areas. The 1995 earthquake that occured in Kobe, Japan caused significant damage to the Port of Kobe where the direct economic damage was estimated to be $5.5 billion with many indirect economic effects, too.
When we look at the effects of recent earthquakes in the U.S., we see that the 1989 earthquake in Loma Prieta had some effects on Port of Oakland with one container terminal having a moderate level of damage. The 1994 Northridge earthquake affected the Ports of Los Angeles and Long Beach, with one container terminal suffering minor damage. When we look at the worst damage done to a terminal by an earthquake, we see that 2011 Haiti earthquake completely destroyed wharves and cranes.
Climate Change Risks to Ports
When we look at climate change, an existential threat, we see that container ports are also highly vulnerable. A recent hurricane that is memorable is Hurricane Katrina in 2005 in New Orleans, which destroyed one third of the Port of New Orleans and it took many months to build back. Also, Hurricane Sandy in 2011 had damaged  terminals and infrastructure where it took more than a week to open New York-based ports back to normal operations. And, in 2018, Typhoon Jebi in Japan caused major damage to Osaka, Kobe and other nearby ports where it took more than a week for ports to get back to normal.
Even though the number of days that the ports are closed may seem small, the macroeconomic effect on the global economy is vast and hard to measure.
Recent supply chain woes have drawn attention to systems people didn't think about before.
To sum up, the supply chain was something that nobody before Covid or the Suez Canal incident paid attention to and we eventually paid the price for that. It is a good reminder for us to review our systems once again and make sure redundancies are planned in case something goes wrong.