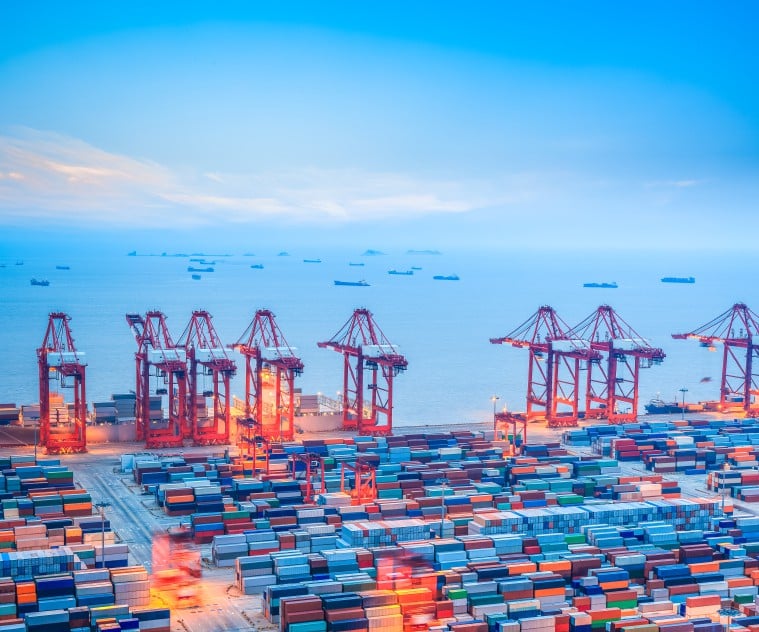 Southeast Asia has become one of the world's fastest growing markets; however, it is still relatively unknown to much of the logistics world. China unsurprisingly still remains the powerhouse of growing markets, but nevertheless ASEAN, or the Association of Southeast Asian Nations, is attracting a great deal of attention in the global logistics community. The countries that encompass ASEAN are Brunei, Cambodia, Indonesia, Laos, Malaysia, Myanmar, the Philippines, Singapore, Thailand and Vietnam. As this region of Asia continues to capture the attention of global trade markets, it is important that we understand both the potential and complex nature of trade and shipping in this area.
There are several factors that have contributed to the financial success and potential growth of the logistics field in ASEAN. Individually, these countries have a wide range of wealth, but together ASEAN's ten countries form an economic stronghold. Home to more than 600 million people, which is larger than the population of the European Union and North America, ASEAN has the third largest labor force in the world behind China and India. This growing population has facilitated productivity gains in fields such as manufacturing, retail, telecommunications, and transportation. An additional result of the growing population can be witnessed in the rapid and stable growth in its economic stability since 2000. In fact, the region has sustained itself through the 2008 financial crisis and has even come out of it in better financial shape than the United States in terms of debt percentage of GDP. Making this region even more attractive to the logistics world is its growing consumer demand. We have seen extreme poverty regress here while also having a drop in the international poverty line ($1.25 a day) from 14% of the population to only 3% in 13 years. Based on the economic growth of ASEAN, by 2025, the number of consuming households will nearly double. Signs of this are already developing as ASEAN has seen a large jump in the population of cities, which currently account for more than 54% of the region's GDP. ASEAN is in good position in its trade flows due to the diverse goods and resources (coal, palm oil, cocoa, tin, oil, gas, minerals) that are produced from within the region. To make matters even more enticing is the fact that the region sits at the crossroads of several global routes. It is clear to see the level of opportunity and growth for economic potential this region has.
Contrastingly, there are also some challenges that must be met and overcome if the ASEAN region is going to fulfill the high expectations that are currently being placed on it. One such issue is the fact that ASEAN is not a monolithic market. On the other hand, it consists of a diverse group of countries with both a wide range in economic output and religion. For example, Indonesia represents nearly 40% of the region's economic production while Myanmar is still just opening up its trade borders. Additionally, this diversity permeates the culture, language, and religion of ASEAN. Take Indonesia who consists of 90% Muslims while the Philippines is more than 80% Roman Catholic. Despite the integration of these countries into ASEAN, investors should be knowledgeable of the varying cultures and that a one size fits all strategy may not be successful. Despite the vast differences between countries in ASEAN, there has been a heavy reliance on intraregional trade, which makes up some 25% of the region's exports. While tariffs on goods within several countries in ASEAN are nearly zero, progress in investment has been sluggish. In order for ASEAN to reach its full potential, these obstacles must be addressed as the region continues to grow.
At MTS Logistics, we have strong partners throughout Southeast Asia that are ready and willing to help you with your shipping needs. As this region continues to experience rapid economic growth, MTS will be sure to stay abreast to changes that are taking place in ASEAN's logistic market. It is our hope that we can help others to benefit from the continuously growing trade and shipping markets of ASEAN. We hope our relationship with our Southeast Asian partners will continue to flourish so that we can help our customers reap the benefits of a growing economic region.