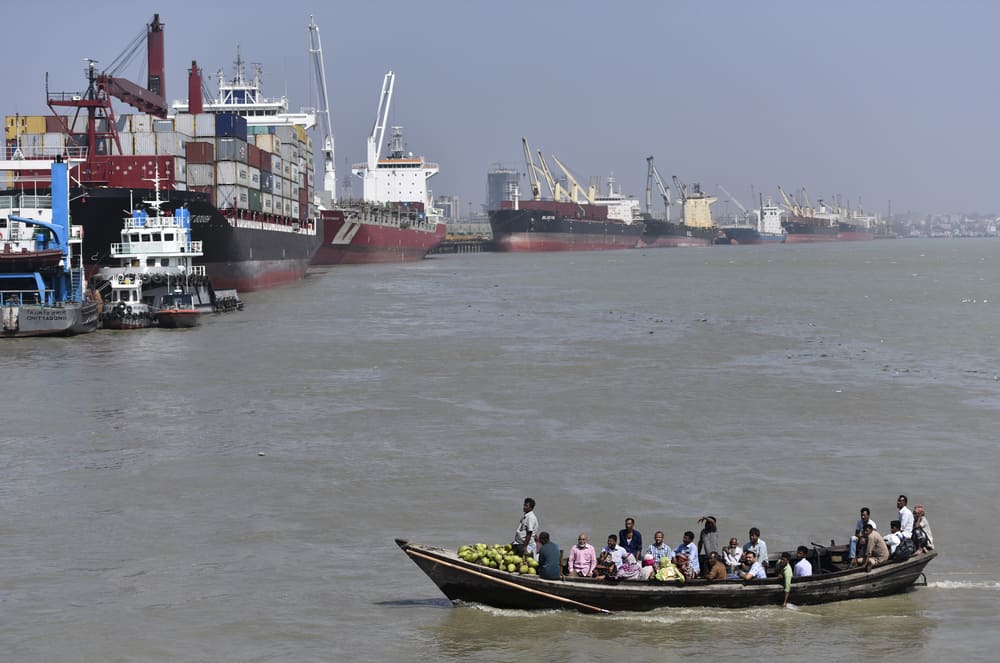 Unusual congestion and extended wait times at the Port of Chittagong are currently putting undue financial strain on Bangladeshi manufacturers and exporters as ships are forced to wait a week or longer to berth.
According to JOC.com, approximately 111 import-carrying ships were lingering in the Chittagong port area as of August 1, most of which will wait an average of 8 days for an available berth.
The excessive delays have been caused by a number of factors in combination, including bad weather and higher shipping volume. The delays began in early May when Tropical Cyclone Fani closed the port, and an extended period of heavy rains during July and into August have only exacerbated the problem.
While vessel owners have come to expect some delays in cargo handling during the rainy season, this year's challenges have been particularly severe.
Rear Admiral Zulfiqar Aziz, chairman of the Chittagong Port Authority, told JOC.com that Chittagong has experienced 20 days of stoppages over the past few months between inclement weather and religious holidays—all while trying to accommodate about 200 additional vessels compared to this time last year.
The delays have been especially challenging for Bangladeshi manufacturers trying to send exports to the West. One US-based buyer, hearing of the congestion at the port, reportedly cancelled an order for 160,000 articles of children's clothing.
Despite the current congestion, shippers can look forward to some relief later in the month.
The port will put four more quayside gantry cranes into service to help move more containers beginning this week. Authorities expect the wait time for a berth to drop to 2-3 days by the end of August.
As one of the most significant seaports in southeast Asia, the Port of Chittagong handles approximately 90 percent of the import/export trade in Bangladesh. To accommodate the growing amount of traffic in an already congested port, plans are underway to build three new terminals in Chittagong by 2025, according to the Dhaka Tribune.