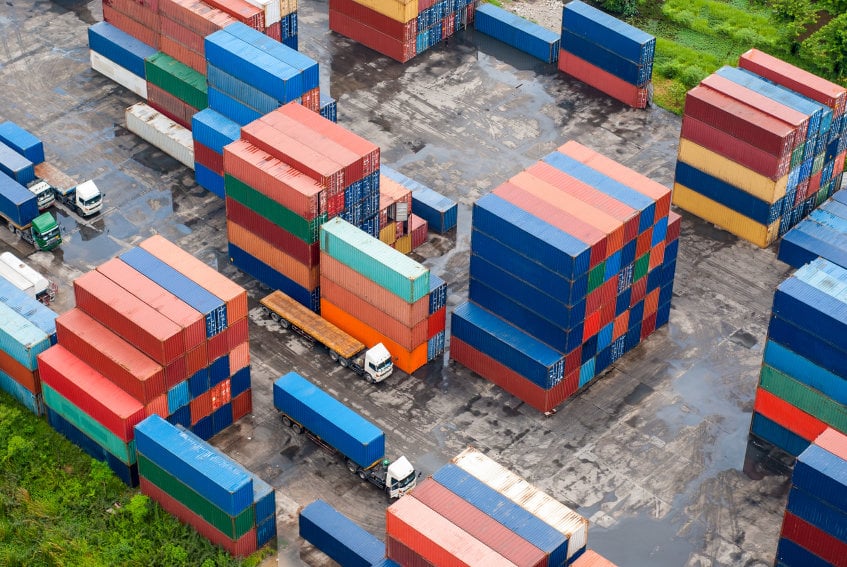 Is breakfast your favorite meal of the day? If yes, then you must read this article. Sure some spots can offer you nice and quick breakfast options five days of the week, but if we are talking about late breakfast/brunch on the weekends; New York City is the home for eclectic array for incredible options. New York is jam-packed with incredible new dishes so don't snooze on same weekend spots. I have hand-picked some of my favorites for where you should spend your long, lazy afternoons on Saturdays or Sundays. Here we go with my list of brunch spots in NYC;
Café Henry
Two words: "Eggs Benedict". Ok, besides having the traditional Turkish breakfast (which is my all-time favorite, but I will keep the list in the borders of NYC) Café Henry makes far the best eggs benedict in New York! Located in Long Island City this gem is a casual authentic French bistro with a lot of love put into the food.  The eggs benedicts are absolutely to die for. Perfectly cooked runny eggs onto of soft but not soggy. English muffins topped with a well-balanced hollandaise sauce.  Now I have a really really hard time getting the same perfect eggs benedict anywhere else. They don't do reservations, so if you have a big group expect a wait. But the wait is for sure worth it!
Clinton Street baking co.
From the best blend of coffees and forever-favorite dishes to this beloved restaurant debuting their brunch menu, the spot leaves no man (or dish) behind. And between the amazing chef's take on baked, boiled, scrambled eggs, amazing French toast, and pancakes, you can kiss that tired bacon-egg-and-cheese goodbye.
Clinton St. is known for their exquisite and creative approach to pancakes, and has been one of New York's favorite breakfast spots for years. Yet to disappoint, you can expect long lines of people eager to enjoy their fluffy, perfect flapjacks and moist, flavorful scones and yes, this place is Stellar!
The Farmer's Plate has amazingly cooked eggs, and sausages are delicious. On the side there are mouth watering cheeses, the roasted tomatoes that are troublesome and unwieldy.  Sugar-cured bacon is also a genius idea of good mix of salty and sweet. Must go try this place.
The Grey Dog's café
The Grey Dog's Breakfast Plate. Oh la la!  The platter is full of deliciousness. Eggs over easy with french toast along with fruit, sausage, home fries. Yes. The hazelnut coffee with soy milk is another divine and I was generously informed that my coffee included free refills. Awesome! Love this place. Impossible to not be in a good mood here. I also tried the Lemon & Rosemary cookie which was amazingly fresh and light.  The atmosphere is relaxed and cozy with good background music. Can't wait to go back!
Cafe Lalo
This place is the home for the scene of the hit movie "You've Got Mail" with Tom Hanks and Meg Ryan. The slightly modern Parisian artwork on the walls and small tables/booths creates a very charming atmosphere around the glass display cases crowded with pies, tarts, cakes, eclairs, all of which beautifully layered, filled, stuffed, decorated generously. I've had the "British Breakfast" served with a scone. Steamed eggs were delicious and it's hard to go wrong with a scone, preserves and Devonshire cream. I've also tried the Quiche with Spinach served with a Mediterranean salad – that is a must try!
Baltzahar
Balthazar is one of the classic downtown spots! Before we start, I should warn you that you definitely need a reservation to eat here. Without one, you would probably wait all morning.  The Soho location has a cool inside, high ceilings, classic decor.  First of all, get the bread and pastry basket! It is a little bit pricey, but worth it to split among the table. It's a variety to die for. Hazelnut waffles and the puff pastry with scrambled eggs, asparagus, and mushrooms are so creamy and flavorful, yet light and fluffy.
Brick Café
Located on a cute little corner in Astoria, this restaurant is perfect for weekend brunch. The eggs in a hole is just one interesting dish that you must try. The eggs are cooked to perfection, and the syrup they serve with it is the perfect complement. The brunch potatoes reminded me of what my great grandmother used to make- tossed in the frying pan with some seasoning.
The food is just the right amount of food and decadence of brunch without the stomachache feeling. The atmosphere is very relaxing and the staffs are attentive and sincere.
I hope these places won't create a dilemma in your life as for choosing the  perfect spot for your late weekend breakfast and perhaps will be a guidance for an amazing experience! Enjoy!