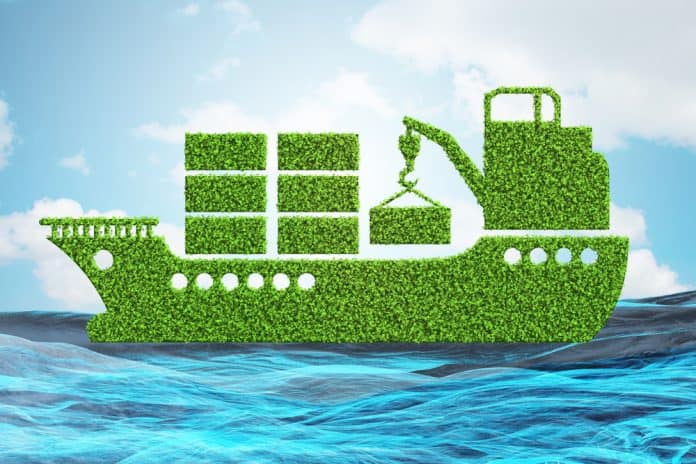 Green fuel is a bit of a buzz word at this point in time, but the shipping industry emitted a record number of metric tons of carbon dioxide in 2021 according to Bloomberg. The 936 million metric tons was more than Europe's largest industrial economy, Germany, and while only making up 3% of global emissions it's a challenge many are trying to tackle.
The Backing
Bill Gates is leading the charge with his company Breakthrough Energy Ventures, who have just helped the Danish startup Blue World Technologies raise approximately $37 million. As discussed on More Than Shipping just last week, some companies are pursing wind power as a way to mitigate emissions – but Blue World Technologies is taking a different approach, cleaner burning fuel called methanol.
The Process
Methanol can be produced in a number of ways – from natural gas, biomass, or simply (in theory) adding hydrogen to carbon dioxide. It's possible to burn methanol in petroleum-based fuels, which some cars already do. But Blue World says that it's approximately 30% more efficient to extract hydrogen from methanol and run it through a fuel cell. The hydrogen is extracted by what's known as a reformer, before being consumed by fuel cell.
"The methanol that's going to be used on those ships in the future will be, at least initially, more expensive, so that will come with a green premium," Blue World's Chief Executive Officer Anders Korsgaard said in a recent statement to Bloomberg. "Our place in the world is to lower that green premium."
Their proprietary process only releases water and carbon dioxide. This carbon dioxide can be compressed, stored, and then combined with more hydrogen to create more methanol to be used later as fuel. This has the potential to drastically lower the green premium.
Implementation
AP Moller-Maersk, the Danish shipping giant, could be the first to back their compatriots. They've already committed $2.1 billion towards methanol propelled ships that are scheduled to hit the seas in 2024 and already believe in the technology.
"The reason we chose methanol is it won't be too different to what we're doing today," Maersk's head of green fuel sourcing Berit Hinnemann said in an interview. "We needed to make an impact already this decade and green methanol, we find, is a solution."
While the ships slated to launch in 2024 will have engines that burn the methanol without fuel cells and carbon dioxide recapturing, Hinnemann went on to say Maersk is highly interested in bringing the technology on for future orders due to its efficiency. Projections say that Maersk's first order of methanol burning ships will help reduce the shipping titan's emissions by 4%, a good initial step as everyone strives to reach net-zero emission by 2050.