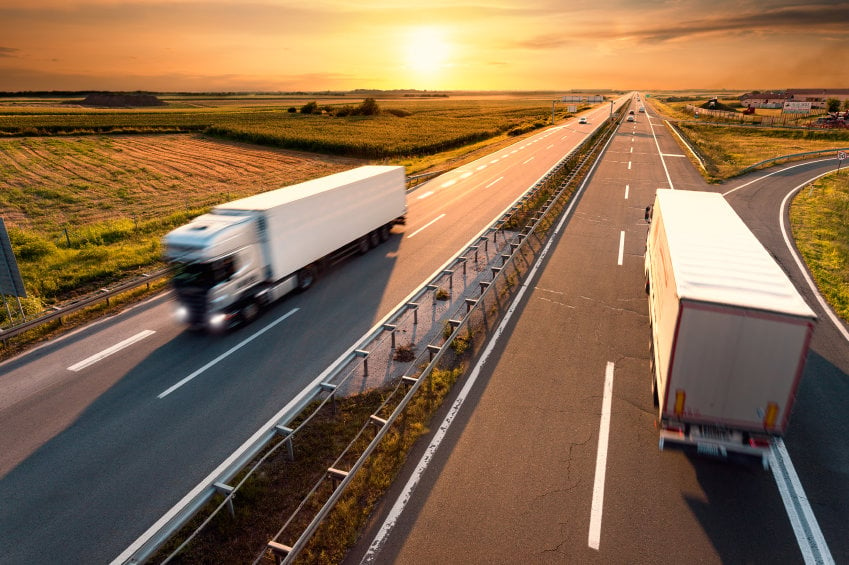 The after-effects of the Hanjin bankruptcy have settled in throughout the logistics world. Former customers still have concerns about how they can obtain containers that have been stranded on Hanjin vessels. Some have gone as far as hiring lawyers in an attempt to get back their possessions. Despite this valley in the logistics market, the worst is probably economically behind the logistics world according to economists, and a period of financial stability is anticipated to take place. When hearing that the top twenty carriers in the world lost approximately $4 billion so far this year alone, it is hard to imagine things not looking up and improving for the logistics world.
Much of this predicted stability however is due to the planned realignment of container lines by the spring of 2017. By this time, there will be three larger and more equally matched shipping alliances as opposed to the four vessel sharing alliances of varying capacity, operating performance, and net worth that have existed. The regrouping of global shipping lines into three strong alliances should initiate a period of consistency that should last up to five years before logistics companies are once again restructured. By 2025, it is believed that the fourteen global container liners will be dwindled down to six or eight stronger, unified companies. As a result, container liners will have a safe guard in being able to absorb more financial loss as they will increase their clients.
Despite this economic forecast, shippers going into next year should reduce their risk by analyzing the alliances that develop and which of them will be operating the vessels containing their shipments. Lars Jensen, CEO and partner of SeaIntel Consulting, explains that it is difficult to determine which shipper to contract due to the continuing changes in alliances, but he mentions it also being in the best interest of the cargo companies' admin to keep up with the frequent activity.
The Hanjin-type bankruptcy is unlikely to occur again soon.
Furthermore, a security to logistics companies is that the Hanjin-type bankruptcy is unlikely to occur in the near future. Any observant analyst of the logistics trade would have been able to tell that Hanjin was declining consistently for several years and was bound to be hit rock-bottom sooner then later. In addition, the bankruptcy that they experienced was not as orderly as those that four other carriers went through in recent years. In order to keep the shipping industry safe for years to come, it is important that it be approached with a business model for what is to be considered a mature but slow-growth industry. Like any other industry, the oceanic shipping trade is cyclical and somewhat able to be predicted based on the tides that occur over time. With this factor and pattern in mind, the Hanjin bankruptcy can be seen as the low point of a current downward cycle. On the other hand, it also means that despite how fractured the current market conditions are in the logistics world, things only can get better.
[su_box title="How can MTS help you?" box_color="#053b82″]
At MTS Logistics, we have been making it very easy for our clients to reduce logistics expenses and eliminate their dreaded daily shipping tasks.

With over 15 service contracts with all major ocean carriers, MTS will provide you access to multiple shipping options for your ocean and air shipments. You will be able to filter these options and optimize your logistics expenses based on your pricing, routing or transit time needs.
Our clients always receive personalized service from us and have the ability to shape it as they see fit. Our logistics account managers are highly trained to specifically provide A-to-Z shipping service.  Starting from today, you can let our Logistics Managers handle your daily shipping tasks.
MTS offers state of the art online tools and platforms. Our clients have online visibility from the booking stage until delivery at your door. Clients can approve and view bookings and even switch carrier or pricing options. Invoices, arrival notices and more can be viewed and printed out with one easy click.
MTS holds an ISO 9001:2008 Certification. What this means to our clients is that we work with certain standardized procedures to achieve consistent and high quality service. You can trust us with your cargo while keeping your peace of mind. Only five percent of the industry can hold this type of service certification. We work with industry leaders and have excellent references.
MTS is financial strong and stable, graded A+ through Dun & Bradstreet. Today's volatile shipping industry it is a must to work with companies that are financially sound. At MTS there are no rooms for unpleasant surprises.
Call us today at 212-594-3117 or e-mail us at [email protected] to find ways to reduce your logistics cost and eliminate your shipping tasks today.
[/su_box]