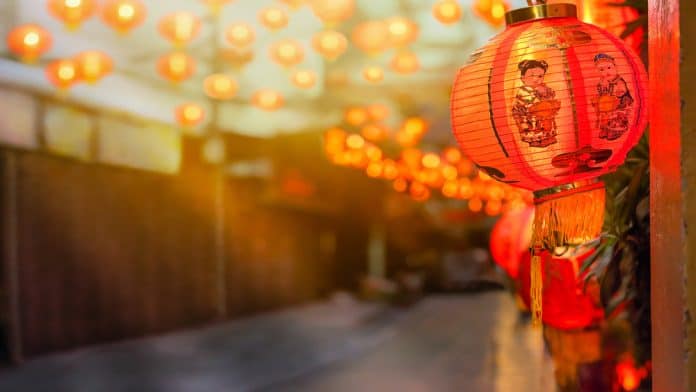 The Chinese New Year, also known as the Lunar New Year or Spring Festival, begins February 1st and is the world's largest human migration. Traditionally, over 500 million people travel back to their hometowns from the cities they work in. Nearly the whole country of China shuts down for this seven-day public holiday. Workers take extended holidays as Chinese factory closures could last anywhere from 10 days to four weeks. Due to recent market conditions, maritime carriers have struggled with schedule reliability and on-time performance. In the U.S., we are likely to see bottlenecks persist as warehouses are needing to replenish low inventory levels.
February will bring its own set of unique challenges to global shipping.
It is expected that many Chinese workers will take fewer days off this year due to travel restrictions resulting from China's Zero-Covid policy. However, with the Winter Olympics in Beijing starting this week, the travel that does take place will only increase the chance of a Covid outbreak. This could lead to port closures wreaking havoc on the already-strained supply chain. As China is the world's leading exporter, the holiday will have a large impact on the flow of raw materials, parts, and consumer goods.
Vessel on-time performance is on the decline, especially for the major east-west trade routes. North American ports account for 80% of global port congestion. According to a Sea-Intelligence Maritime Analysis report, global schedule reliability dropped to a dismal 32%. Out of the 68% of vessels that were late, vessels were typically more than a week late. Considering most services are weekly, the difficulty for shippers and receivers to manage their operations is quite taxing. To better gauge the drop in reliability it is worth noting that pre-Covid global schedule reliability was around 80%.
In 2021, Asian imports to the U.S. accounted for 18.97 million TEUs.
This broke the previous record of 16.6 million TEUs in 2020, resulting in a 12.5% jump for 2021. Consumer demand may continue to surpass available vessel capacity due to Covid-related disruptions. Port closures and schedule reliability will continue to be a challenge for both loading ports in Asia and discharge ports in the U.S. Vessel bunching and landside bottlenecks lead to more uncertainty in the market. It is no surprise that ocean rates are still elevated. U.S. container terminals have been flooded with imports for the past 18 months.
China's Zero-Covid policy is a huge liability as any sort of port closure can wreak havoc on the supply chain.
The Winter Olympics will be the biggest test of China's Zero-Covid policy. Market conditions have led to much uncertainty in today's supply chain.
Josh Brazil, SVP of Supply Chain Insights at project44® said in a press release:
"Covid impacts to shipping will be a toss-up in terms of labor available at Asian manufacturers, ports, and throughout the supply chain. This will likely continue to impact carriers' schedule reliability, which in turn will cause a ripple effect downstream of supply chains." He added, "Spot rates will remain high throughout most of 2022. However, it's unlikely port conditions will return to pre-pandemic levels."