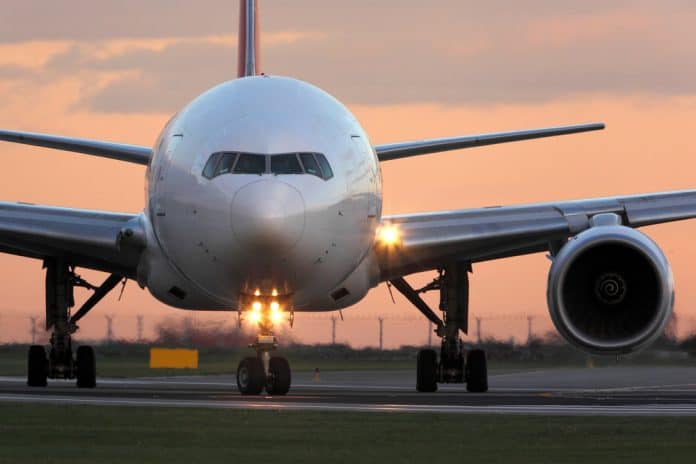 Shipping giant CMA CGM is moving forward with its plans to develop its own cargo airline service. In a press release published today on its website, the shipping carrier announced that it would purchase two Boeing 777 freight airliners in its bid to expand its presence in the air freight sector.
CMA CGM Air Cargo, the company's air freight venture, was established earlier this year, right on the cusp of the current issues in shipping.
According to the company, the division's first flight took place in March 2021. Now, with the new jets, CMA CGM is hoping that it can expand operations and develop a deeper footprint into other aspects of logistics. Each jet can hold a payload of up to 102 tons, according to the company's press release. With its own capacity, the shipping giant can grow its new division of its already-sprawling business and potentially provide a boost for the overall shipping industry. And, with a range of 9,200 kilometers (or just over 5,700 miles) the company can ship over longer-haul distances, too.
Company stats show that CMA CGM remains a behemoth in shipping, processing over 21 million TEUs. With the delays currently facing shipping, alternatives are in high demand from shippers. The shipping giant is betting that by offering more shipping options, it will attract more customers from across the shipping industry.
The company has had a lot of things happen to it this year.
Just earlier this month, CMA CGM was the victim of a cyber attack. The attack generated negative headlines for the company, where customers were concerned that their data points would be exposed. Furthermore, it was not the first attack. Last year, the company was also victim of a widely-publicized cyber attack that brought attention to the issue within the shipping industry.
Earlier this month, CMA CGM also made headlines when it froze spot market freight rates amid the skyrocketing costs being experienced by shippers. That announcement has made it an attractive alternative to other carriers who refuse to do so to this day.