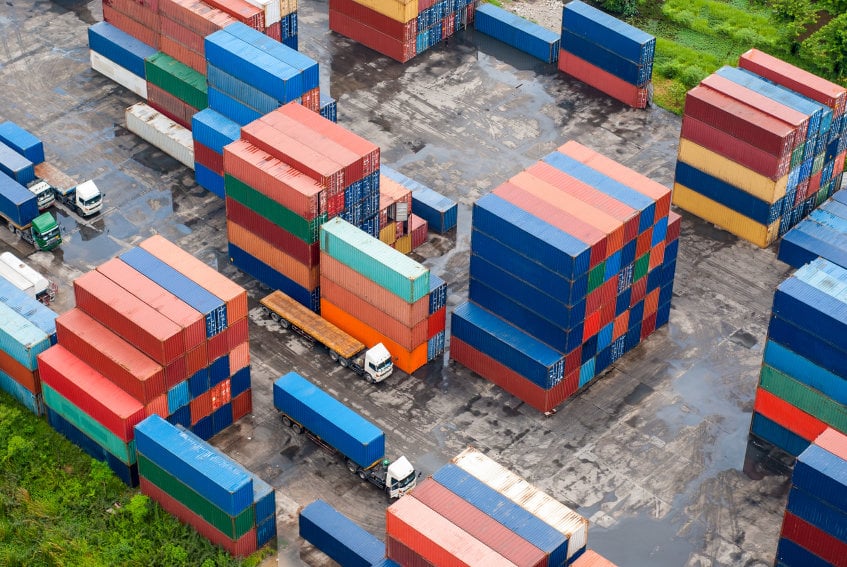 After lengthy negotiations since August 2014, Canada and the European Union signed the Comprehensive Economic and Trade Agreement (CETA) on 10/30, after Belgium's federal government received approval from the regional sector of Wallonia, Belgium.
According to the Canadian government and the EU the enforcement of CETA will remove 99 percent of tariffs for both the EU and Canada. The deal is predicted to boost business within sectors of financial services, cargo shipping and maritime services. Customs procedures will become much smoother and less time consuming allowing easier flow of goods and cost reduction in the shipping process. The Protocol on Conformity Assessment, a feature of the CETA, allows Canadian manufactures to test and certify their products in Canada to meet EU standards before exporting occurs. This attribute of the deal is predicted to reduce costs and testing procedures for business owners.
The EU states the CETA will be beneficial for not only the easier and less costly flow of goods and services, but also will protect against copying of intellectual property through illegal means.  Small business owners and farmers of the EU with food products from specific geographical regions will have protection under the Canadian market. Goods with geographical indications (GI) for instance Gorgonzola, Parmigiano-Reggiano, Champagne and Camembert among many others will have the image of their specialty products protected while participating in globalization. In addition Canadian exporters must continue to follow EU restrictions on foods containing growth hormones and GMOs. Once the free trade agreement is enforced, the EU and Canadians will be allowed to regulate trading to the meet environmental and humanitarian concerns that may arise through such an agreement.
Belgium became the last of the 28 EU nations to approve the CETA due to resistance from the French speaking region of Wallonia.  Their delayed acceptance arose from concerns that they would lose market share due to globalization, leading to damaging economic consequence for local businesses. Milk farmers of the area for example would not be profitable if they were to charge competitive prices compared to international corporations selling products at the market price. The region's concerns reflect the rise of populous ideology within the political spectrum in both the U.S. with the election of Donald Trump and the United Kingdom shown in their decision to separate from the EU.
Despite the resistance, European support for the agreement came with the enforcement of sanctions on Russia in 2014 after Crimea was annexed. Russia responded from the sanctions with bans of European food. Russian import of EU foods totaled $15.8 billion in 2013. The CETA would create an opportunity to recover from the loss of revenue food exporters have endured from the loss of Russia's market. Free trade encourages businesses to diversify their clientele providing an door to maintain the flow of goods and services during times of economic and political disputes.
[su_box title="How can MTS help you?" box_color="#053b82″]
At MTS Logistics, we have been making it very easy for our clients to reduce logistics expenses and eliminate their dreaded daily shipping tasks.

With over 15 service contracts with all major ocean carriers, MTS will provide you access to multiple shipping options for your ocean and air shipments. You will be able to filter these options and optimize your logistics expenses based on your pricing, routing or transit time needs.
Our clients always receive personalized service from us and have the ability to shape it as they see fit. Our logistics account managers are highly trained to specifically provide A-to-Z shipping service.  Starting from today, you can let our Logistics Managers handle your daily shipping tasks.
MTS offers state of the art online tools and platforms. Our clients have online visibility from the booking stage until delivery at your door. Clients can approve and view bookings and even switch carrier or pricing options. Invoices, arrival notices and more can be viewed and printed out with one easy click.
MTS holds an ISO 9001:2008 Certification. What this means to our clients is that we work with certain standardized procedures to achieve consistent and high quality service. You can trust us with your cargo while keeping your peace of mind. Only five percent of the industry can hold this type of service certification. We work with industry leaders and have excellent references.
MTS is financial strong and stable, graded A+ through Dun & Bradstreet. Today's volatile shipping industry it is a must to work with companies that are financially sound. At MTS there are no rooms for unpleasant surprises.
Call us today at 212-594-3117 or e-mail us at [email protected] to find ways to reduce your logistics cost and eliminate your shipping tasks today.
[/su_box]