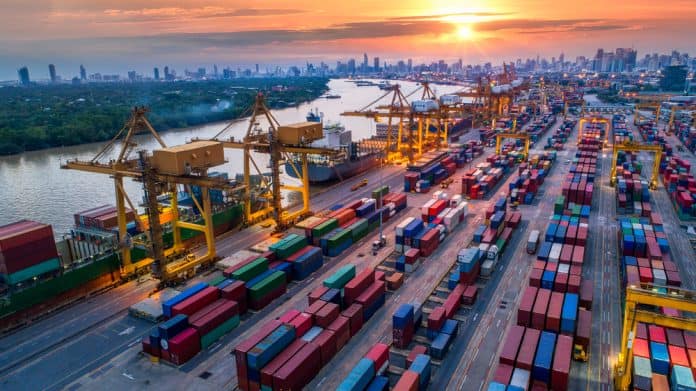 All of us at More Than Shipping hope you and your loved ones enjoyed your Christmas. We wish you a happy and healthy holiday season. For the holidays this year, we have much to be hopeful for in the world, but global trade and shipping have seen a barrage of good news in recent weeks which brings us even more hope.
The economy remains strong – and that's really good news for trade and shipping.
We have seen a number of positive economic indicators in recent weeks. First, core inflation numbers came in somewhat better than expected. As the Federal Reserve has continued to battle inflation by raising interest rates again in December 2022, we can expect inflation to continue on a downward trend. Lower prices may translate to higher demand, which would increase demand on shipping and allow shipping companies to see returns on their pandemic-era investments by moving more goods and services and utilizing underused staff who were recently hired.
Additionally, the overall economy continues to grow. Recent GDP numbers for the U.S. economy came in better than expected. Although growth was expected to slow as the Federal Reserve tightened the monetary supply, that hasn't happened. This means that unemployment remains low and companies – including shipping companies, trucking companies, etc. – have not had a good reason to cut the workforce.
By and large, the holiday shipping season has been smooth and problem-free compared to 2020 and 2021, with supply chain issues easing.
The supply chain eased greatly between the first and second halves of 2022. This was perhaps seen best during the 2022 holiday season, where shipping delays appeared to be much less pronounced than the past two holiday seasons where goods were delayed weeks and even months after Christmas.
There were definitely some challenges, like the last-minute winter storm that snarled air travel in many parts of the U.S. and resulted in some shipping delays in key markets across the country. But that issue was not the result of a supply chain crisis, shortage, shortfall, or systemic issue – it was a result of a natural event. The previous two holiday seasons, there were worker shortages, delivery person shortages, trucker shortages, container shortages, and container backlogs at major U.S. ports. The shipping and logistics ecosystem, and the economy at-large, are not seeing those issues on a systemic level this holiday season.
And, there are further signs that the overall trade balance and U.S. reliance on China are shifting in a positive direction.
Just today, U.S. Department of Commerce data showed the U.S. merchandise-trade deficit has fallen by almost 16% (15.6%) to just over $83 billion in the month of November. That number is fastest decrease since 2009. This figure shows that the U.S., even after all the pandemic-driven chaos of the past few years, is beginning to achieve more trade parity with its foreign trading partners.
The decreased trade-deficit data comes at a time when the U.S. has taken concrete steps to remake the manufacturing ecosystem and move away from trade with China. The passage of the CHIPS Act earlier this year may turn out to be a massive turning point in history if the legislation is implemented successfully. The CHIPS Act established a U.S.-led and U.S.-based silicon chip manufacturing industry, with the goal of removing U.S. reliance on overseas manufacturers such as China and Taiwan. If successful, the CHIPS Act will create a whole new supply chain right here in America. Only time will tell if success comes from these moves.
Overall, positive signs are ahead for shipping, trade, and the general economy.
It remains to be seen if positive developments will continue. After all, at any time, inflation can increase again (though unlikely for many reasons), supply chains can become snarled again as Covid cases rise exponentially in China, and other developments can throw a wrench in things. However, for now, the future in shipping and beyond looks bright.