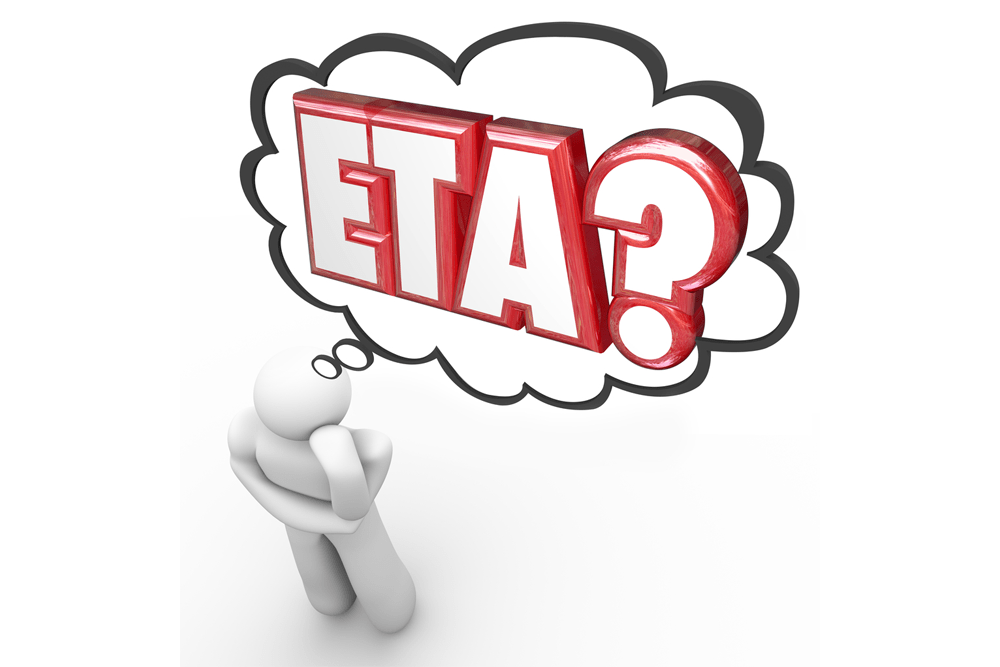 What is the Estimated Time of Arrival (ETA)?
Estimated time of arrival (ETA) is the date and time that a shipment is predicted to arrive at a specified destination. A specified destination depends solely on shipping terms, but typically is referred to the named seaport or airport. The method of shipping can be via air, ocean or by domestic shipping services such as rail or truck.
What is the Estimated Time of Delivery (ETD)?
The estimated time of delivery (ETD) refers to the date and time that a shipment is expected to be delivered at the final destination. Typically, this date is not estimated and planned due to an appointment made with the consignee. However, the date is estimated in the event of a delay, which consequently would could cause the delivery appointment to be rescheduled.
What are the common misconceptions between ETA and ETD?
A common misconception is that estimated time of arrival is when the goods are expected to be delivered to the consignee at the final destination. It is crucial to note that the estimated time of arrival only refers to the named port of destination and not the actual consignee's delivery address.
This misconception can easily create frustration for the consignee, who will expect their cargo to be delivered much earlier. As a precaution, it is essential that a proper timeline is provided to the consignee to avoid any confusion.
How can you provide an accurate estimated delivery timeline to the consignee?
The key to providing an accurate delivery timeline to the consignee is understanding the selected mode of transportation, shipping terms, and the complete process involved from origin to the final destination. This entire process refers to the time it takes to schedule a pickup at origin, load the cargo onto a truck, deliver the cargo to the named airport or seaport to be loaded, the transit time via air or ocean to the country of destination, obtaining customs clearance, and ultimately, the estimated time of delivery to the consignee after the cargo is unloaded.
Forecasting is fundamental in the logistics industry.
Forecasting is necessary due to various complications that can delay cargo, such as inclement weather, port congestion, space or equipment shortages, changes in vessel routing, and of course, any issues occurring as a result of human error. The possibilities are endless, so understanding the process and time involved will produce a more accurate timeline to provide the consignee.
It is helpful to update the consignee when dates have changed or confirm dates along the way. Additionally, dates, such as estimated time of arrival and delivery, should always be associated with the corresponding destination to avoid any misunderstanding.