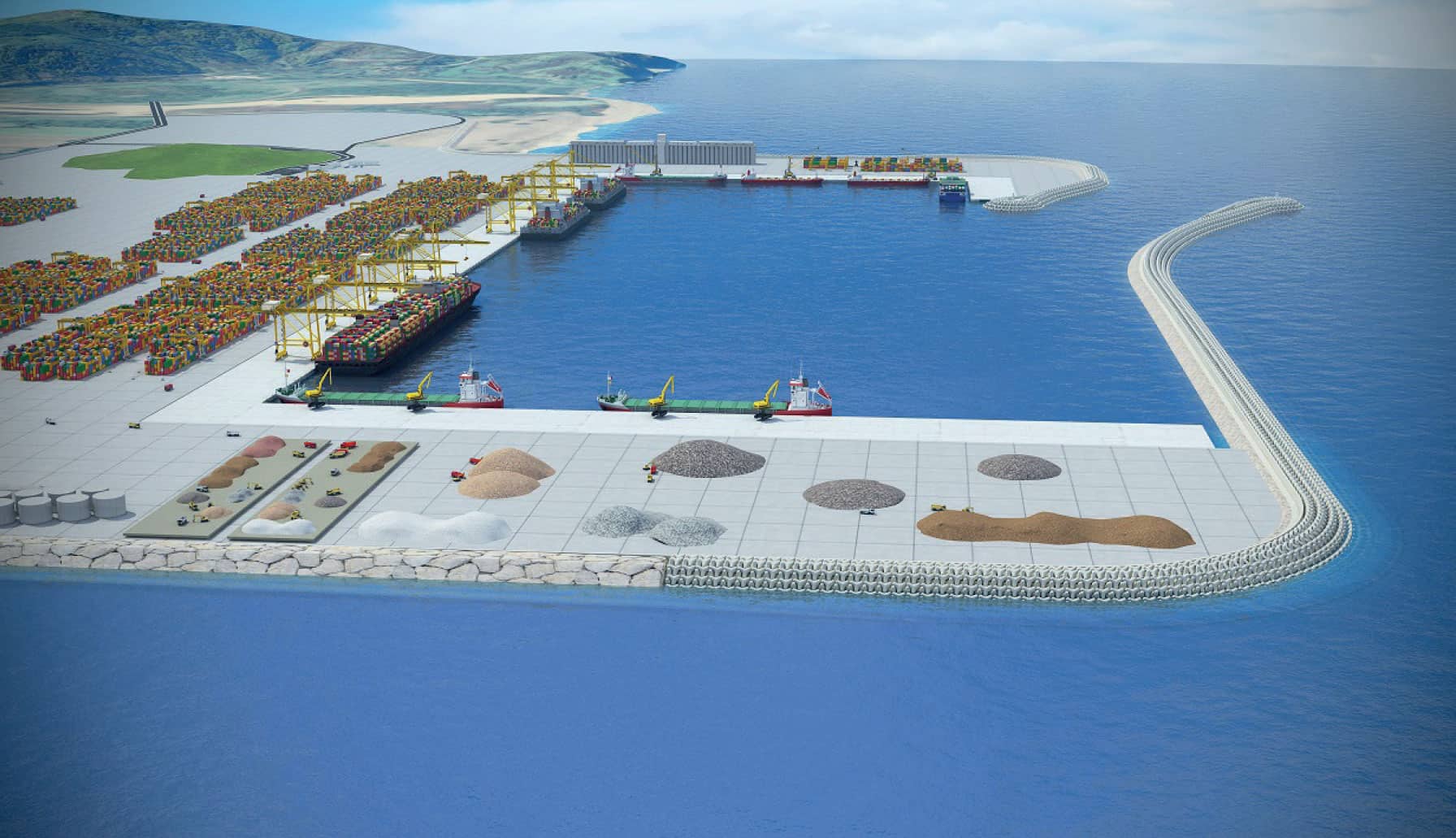 Zonguldak is one of the 31 cities in Turkey that were on lockdown due to COVID-19 and it suddenly found itself on top of the most searched list online in the country.
The city's high number of COVID-19 cases to population ratio made this city number one in the country, where lung diseases are common due to having a significant amount of residents working in coal mines, major steel factories, and big thermal power plants.
Besides Zonguldak's recent popularity, in which the economy has been mainly dependent on coal and steel, there is a port being built in one of its small towns called Filyos.
This port is a crucial part of a larger industrial project that is expected to develop the region. Having a draft of 14-19 meters and berth of 3,000 meters, this port will be able to handle 25 million tons per year and have a 800,000-TEU per year container terminal.
The Filyos project will be composed of a port, an 5,970-hectare industrial park with an 215-hectare mixed industrial zone, an 1,166-hectare Free Trade Zone, and a 620-hectare zoned area that is ready to be used if needed.
There are two power plants 15 kilometers away with a total 3,100-megawatt capacity and intermodal transportation will be available with a railway connection, nearby highways, and an airport.
Besides the nation's two important steel producers, which are in very close proximity to the area, Filyos will serve vendors and manufacturers in the area of Turkey's capital Ankara, and serve the countries in the Black Sea coastline as well as Eastern Europe. It is suggested that with the completion of the project, it will reduce the congestion of Istanbul-region ports.
Opponents of this project argue that the tourism potential of this beach town where ancient ruins have been found should be preserved instead of building an industrial area which will damage the environment.
Check out renderings of the Filyos Project below: