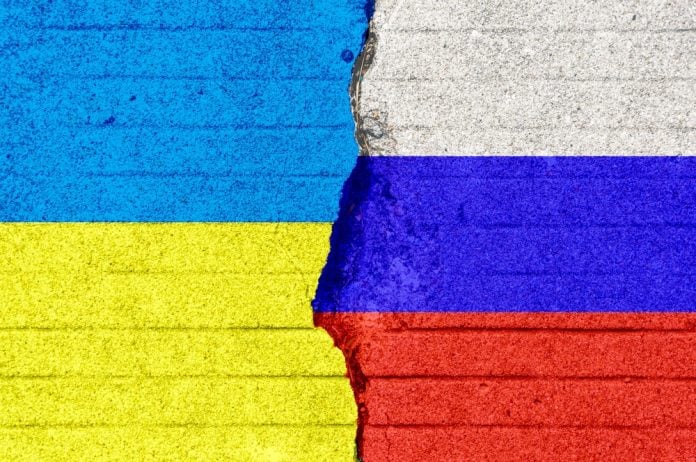 Several global freight forwarders have suspended some services and shifted others from land to the ocean or air to avoid restrictions and disruptions in Russia and Ukraine.
Freight disruptions are emerging in Europe and Asia, driven by Russia's invasion of Ukraine, causing delays to the movement of goods and causing higher shipping costs.
Forwarding executives says most services in and around Russia are still operating but the situation could change at anytime as diplomatic tensions between Russia and Western nations intensify every single day. Also, countless sanctions have been already imposed against Russia by Western nations.
Cargo volumes that move by rail from China through Russia to the European Union may be shifted to the ocean or air if that burgeoning freight connection is disrupted, potentially driving up rates in those markets. More than 300,000 TEUs were moved by rail from China to the European Union in the first six months of 2021.
Air freight in the region is coming under pressure as aircraft are avoiding flying close to Ukraine and as tensions worsen between Russia and Western nations every day. Russia banned airlines flying aircraft registered in the U.K. from operating in its airspace last week in response to a British ban a day earlier on regular flights from Russia.
Several logistics operators expect further airspace closure or airline restrictions that could cause delays, restrictions, and reductions in capacity.
This will eventually increase rates. Maersk, one of the world's biggest shipping and logistics groups, says the invasion of Ukraine is hurting global supply chains and pushing up costs as transport routes are messed up, fuel prices soar, and some carriers even started to impose "war risk surcharges."
According to Dun & Bradstreet, 374,000 businesses worldwide rely on Russian suppliers and 90% of these businesses are based in the U.S. Additionally, about 241,000 businesses rely on Ukrainian suppliers and 93% are based in the U.S.
Industry experts indicate that this is a global impact, not limited to trade with Russia. It is inevitable that global supply chain problems will get only worse if war continues.