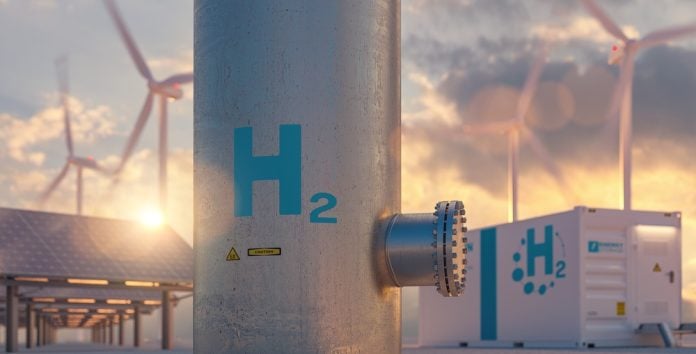 Over the past year, we've often discussed the necessity for the shipping industry to adopt green fuels at large on More Than Shipping. The 2050 goals of becoming carbon neutral have been well documented. And as next steps and further regulations are due to be imposed in the coming months, we'll be sure to update you on their progress.
However, one piece of information More Than Shipping has yet to touch on is the shipment of these green fuels the shipping industry looks to adopt. One of the fuel sources the industry looks to is hydrogen based. And it's not a straightforward task, but HySiLabs has pioneered a new method for storing hydrogen at a low-cost, non-toxic substance that is naturally liquid at standard pressures and temperatures.
The Problem
All current methods for shipping hydrogen have their drawbacks. Compressed hydrogen has a very low energy density by volume, making it hard to justify costs. Liquid hydrogen must be stored at the frigid temperature of -253 degrees Celsius. Shifting gears to fuel sources like Ammonia is incredibly toxic in either gaseous or liquid forms.
Methanol and synthetic fuels have higher energy densities but are extremely costly to procure and produce in fuel source form and require CO2 capturing which only adds to the costs associated. Which begs the question – what if there were a better way to ship hydrogen?
The Solution
What if we could store and ship hydrogen in a low-cost, non-toxic, at normal air pressure and temperatures? That's exactly what French startup HySiLabs believes they've just discovered.
Pioneering a liquid silicon hybrid derivative HydroSil, the French company believes the substance can store seven times the amount of hydrogen by volume compared to compressed hydrogen that can be released when required.
The new, patented technology holds the potential to completely disrupt the challenge of shipping hydrogen and fundamentally change the safety and economic viability of the process. "Crucially, HySiLabs' molecule requires energy to lock hydrogen into the carrier, and none to release it, a major difference with solutions currently contemplated. In a future where hydrogen production is expected to be shipped to energy demand hubs, this ability to release hydrogen without an energy cost is perceived as highly attractive," the French startup issued in a press release following a Series A capital raise to jumpstart their initiative.
In Conclusion
HySiLabs has raised over 13 million Euros in its series A, backed most heavily by Equinor Ventures, the European Innovation Council Fund, EDP Ventures, and PLD Automobile with key support from others. The funding comes to help strategize around a mass rollout coming sometime in 2027.
The first HydroSil powered boat should be hitting the open seas sometime in 2024, followed by charging and release plants in 2025 that will have the capabilities of handling 10 tons of hydrogen annually, working to the ultimate goal of 1,000 times the larger charging and release plants to come in 2027.