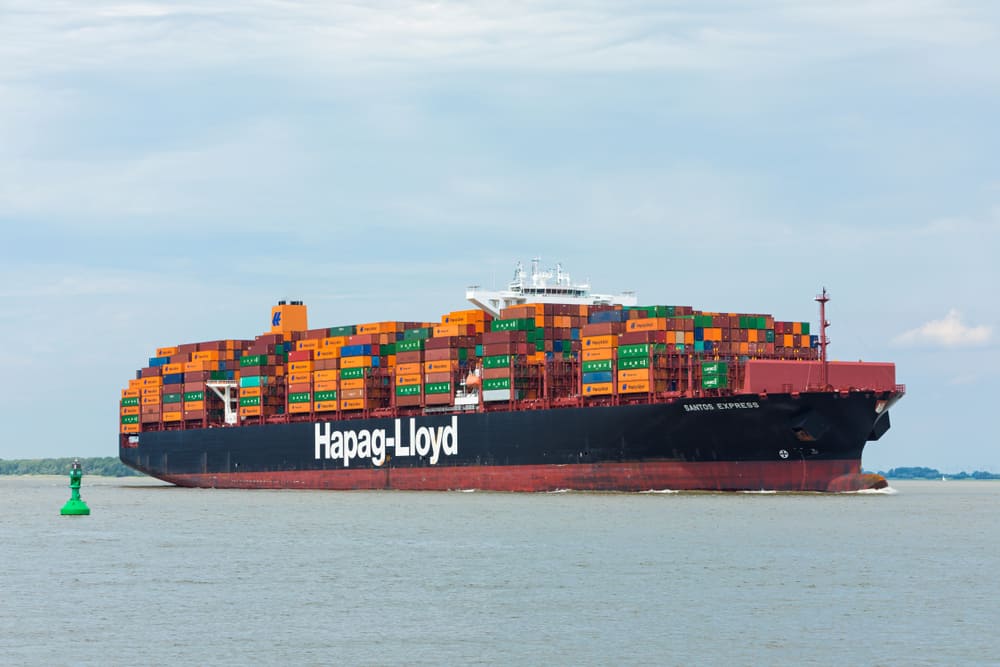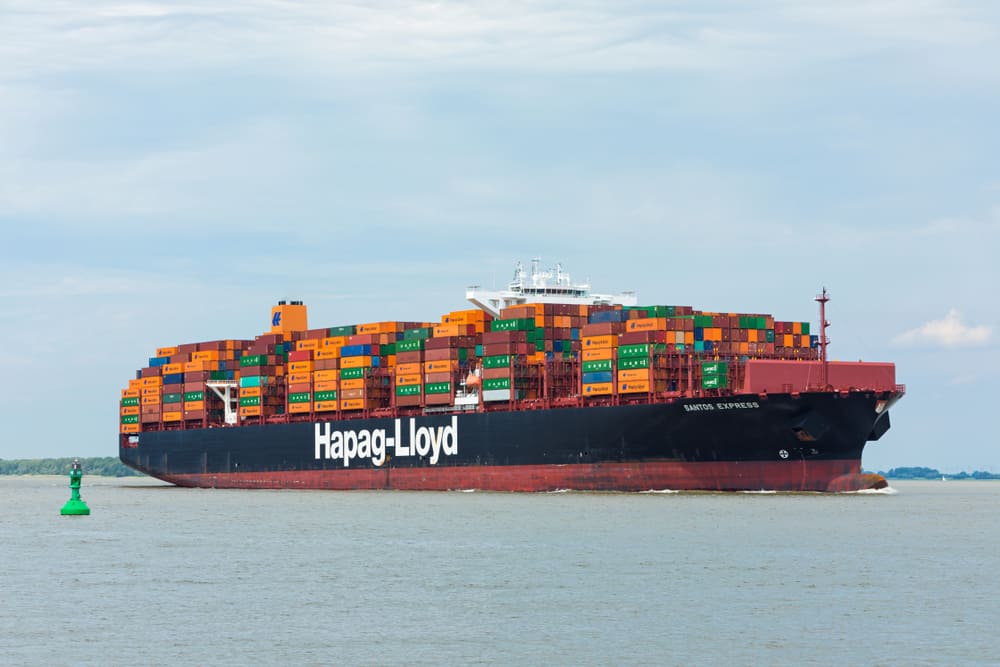 Shipping giant Hapag-Lloyd is further expanding its container ship fleet with the purchase of six more ultra-large ships.
German-based shipper Hapag-Lloyd made the announcement on Tuesday, continuing to stress the importance of fleet expansion as global shipping demand soars ever more. The announcement builds on a previous December 2020 order for six of the newer-generation, ultra-large container vessels as the company looks ahead to its future in an increasingly volatile shipping market.
The new vessels will each be able to carry up to 23,500 TEUs, equal to the volume supported by the earlier vessels purchased by Hapag-Lloyd last year. All of the ships will be manufactured by the Daewoo Shipbuilding & Marine Engineering company in South Korea.
What further sets the latest order of new vessels apart is higher fuel-efficiency.
As Hapag-Lloyd, and many global shippers, look towards a greener, cleaner future in order to combat climate change and meet global fuel emission standards that are constantly changing, fuel efficiency has been top of mind. With its latest vessel order, the shipping giant has announced that the vessels will employ a "a state-of-the-art high-pressure dual-fuel engine" that the company promises will be highly fuel-efficient. The engine will run on Liquified Natural Gas (LNG), one of the greener fuels being explored by many shipping companies in recent years as the climate crisis worsens. As a backup, the vessels will also be capable of operating on traditional fuel.
Over the last five years, the International Maritime Organization (IMO) passed the IMO 2020 initiative, which intended to combat climate change and prevent environmental pollution by limiting the amount of sulphur emitted from fuel on ships worldwide. Although it has been a challenge to fully implement and roll out compliance for the world's shippers, major players took notice and took the lead in reducing emissions through smarter investments in future vessels. Hapag-Lloyd's latest announcement fits in with that directive to make smarter investments.
The purchase of the ships was made possible through a "green loan" as part of financing provided for greener initiatives.
Hapag-Lloyd had mentioned earlier this year that the Korea Trade Insurance Corporation and a syndicate consisting of 11 different banks had agreed to provide over $800 million as a "green loan" to finance green business practices and investments. Now, the shipping giant tapped into its new green financing to purchase the newest vessels, since they meet environmentally-friendly guidelines.
The shipping giant plans to receive its new vessels at the end of 2023, when they will delivered and used on Europe-East Asia shipping routes as part of THE Alliance, which consists of Hapag-Lloyd, HMM, Yang Mind, and ONE. Surely, the new vessels will be a well-needed increase in capacity for a shipping industry that has been reeling from post-COVID demand spikes and black swan events, such as the pandemic and the Suez Canal crisis earlier this year.