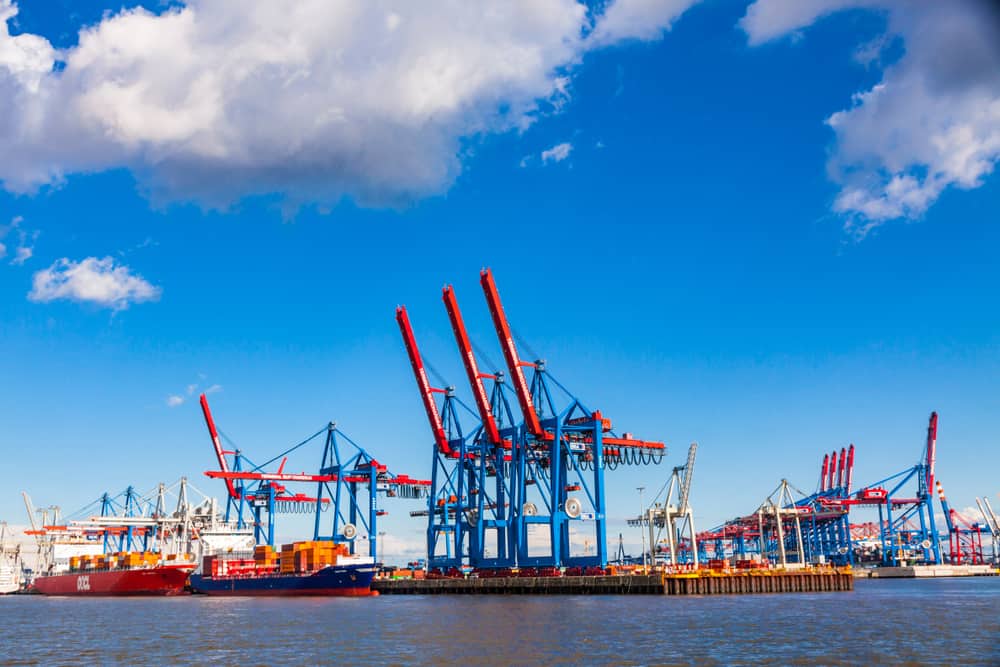 According to Splash 24/7, unusual buying patterns created by excessive demand, labor shortages due to COVID-19 outbreaks, and container shortages have created what the site calls a "perfect storm" for the shipping industry.
Currently, over 42 vessels are anchored along the West Coast awaiting berth at Los Angeles, Long Beach, and Oakland ports. The U.S. East Coast is faring much better in respect to the heavy congestion faced by the West Coast, but that does not mean it is without trouble. The Port of Savannah had a significant 13 vessels anchored and waiting to berth as of Wednesday morning.
With the current paradox of still facing the stifling effects of COVID-19 while simultaneously seeing an uplift due to nationwide reopenings after successful and widespread vaccine distribution, the shipping industry is being torn in two completely opposite directions. Some ports (like Los Angeles and Long Beach) are experiencing labor shortages due to recent outbreaks of the virus while also facing an increase in imports due to what the National Retail Federation forecasts as a record-breaking surge in retail sales now that people are seeing the beginning of the end for the COVID-19 saga and a more positive, uplifting future.
The unusually high demand is not predicted to decrease anytime soon, but the industry is projected to adapt, resulting in more stabilized trade by the second half of this year.
Many carriers have already begun to adapt trade routes in response to the instability they are currently facing; "Maersk and MSC have decoupled their transpacific strings of their Europe – Asia – U.S. West Coast pendulum services" in order to reduce exposure of the European and Asian ports to delays presently experienced in the U.S. as stated by Splash.
Splash sources are optimistic that conditions will stabilize by the second half of 2021 in harmony with high demand, but the sources at JOC do not seem to be aligned with this idea. In a recent article on the site, JOC sources stated that that the pattern of congestion will not dissipate until the late summer months and will happen only if the second-half volumes begin to decline. They believe that the duration of the congestion is not based solely on how every sector of the shipping industry is able to adapt and respond but will depend largely on the status of import volumes between now and the upcoming peak season in August.
It goes without saying that we are living in very unpredictable times.
Every industry, rather every activity, has been almost impossible to organize because of conditions that seem to change almost daily. Terminal operators attempted to adapt, using the information they had, by preparing for a decline in imports for a few weeks as a result of the Lunar New Year, but that didn't happen. As with almost every other situation this year, the unexpected occurred instead. Hopefully now, with what appears to be a steady upturn, all players in the industry, from terminal operators to carriers, can get prepared for brighter, more successful times ahead.