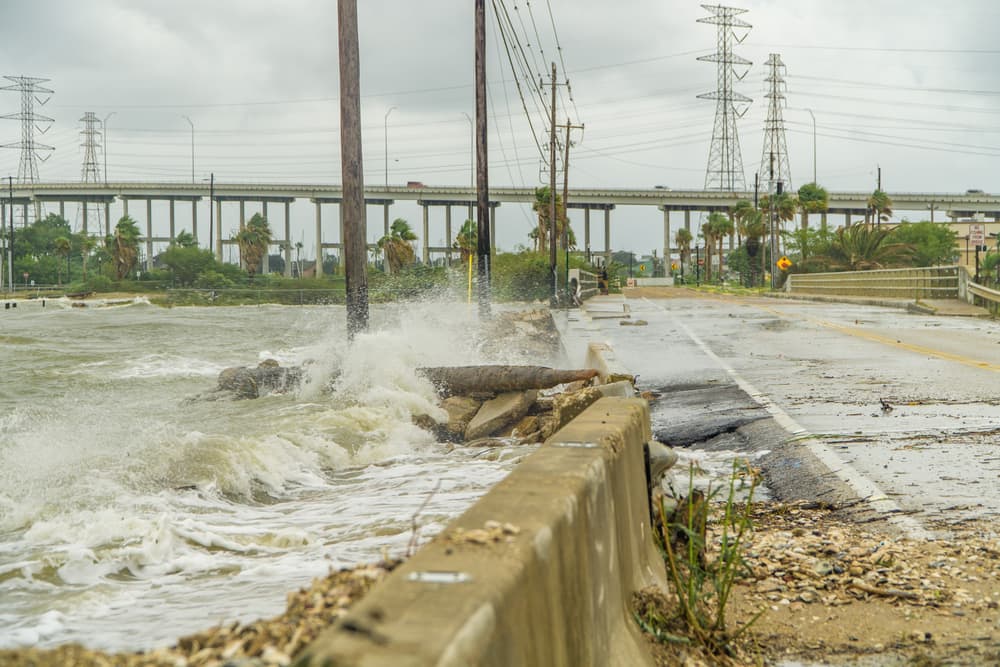 Hurricane Harvey has taken its place as one of the costliest storms in U.S. history, with billions of dollars in property damage expected, and the as-of-yet undetermined lost economic activity, to the shipping industry, and energy and chemical industries. In fact, it is estimated that Harvey will be the second highest-cost hurricane after Hurricane Katrina, which hit New Orleans in 2005. As per Moody's, damage from Hurricane Harvey is projected to be as high as $40 billion to $50 billion.
The Houston metropolitan area is the fourth largest populated city in the U.S.
The region continues to grow, and is attracting investments in oil and other energy-related manufacturing industries. The city is also a very crucial hub for global trade. Texas accounts for about half of petroleum and gas exports, along with about a fifth of chemical exports. The Lone Star state is where 30% of U.S. oil refining capacity originates, and during Harvey, half, if not most, of the refineries shut their operations due to the storm. Steamship lines, trucking companies, and warehouses had to suspend their operations, partially or completely. In some areas, due to major highways closures, employees could not get to their offices safely. Railroad companies, such as BNF and UP, completely ceased operations in numerous areas, as a result of multiple failures on or around rails, and high water levels on rail lines.
Almost half of the products exported from Houston are resins, plastics, chemicals, and minerals, showcasing the nation's focus in petrochemical business and industry on the Gulf Coast. Major imports flowing through the port include food, construction materials, machinery, and retail consumer goods. The Port of Houston is a major logistics center for the country's south and central regions.
The ports in the Houston area have been closed since Friday mid-day, and remain closed, as of today.
As expected, it will likely take several weeks for ports and refineries to repair damaged equipment, fix issues caused by the storm, and reopen. Until then, port operations will be delayed. Houston handles more than two thirds of container traffic in the U.S. Gulf region. For some carriers, their main regional management center is located in Houston. Steamship lines are hoping ports will open their doors and berths soon, but little is known on when they will actually reopen. Currently, carriers are looking to adjust their schedules, in order to avoid an even more chaotic environment. For example, MSC Sao Paulo, which was scheduled to call Houston port on Sunday, discharged in Mobile port instead, and Hapag Lloyd announced they would be skipping this week's Houston stop on its service for the Gulf Caribbean loop.
Obviously, the real cost and total effects of the storm to the U.S. and global economy will not be clear for a long-time.
Considering the importance of Texas' commercial value to the U.S., economists expect the Houston region to recover fast, and even experience an increase in growth, as a reason of rebuilding the city's damaged areas. From first look, Houston's largest economic assets appear to be mostly undamaged, and will not be offline for long. As a nation, every American hopes to see Texas fully up and functioning again very soon.