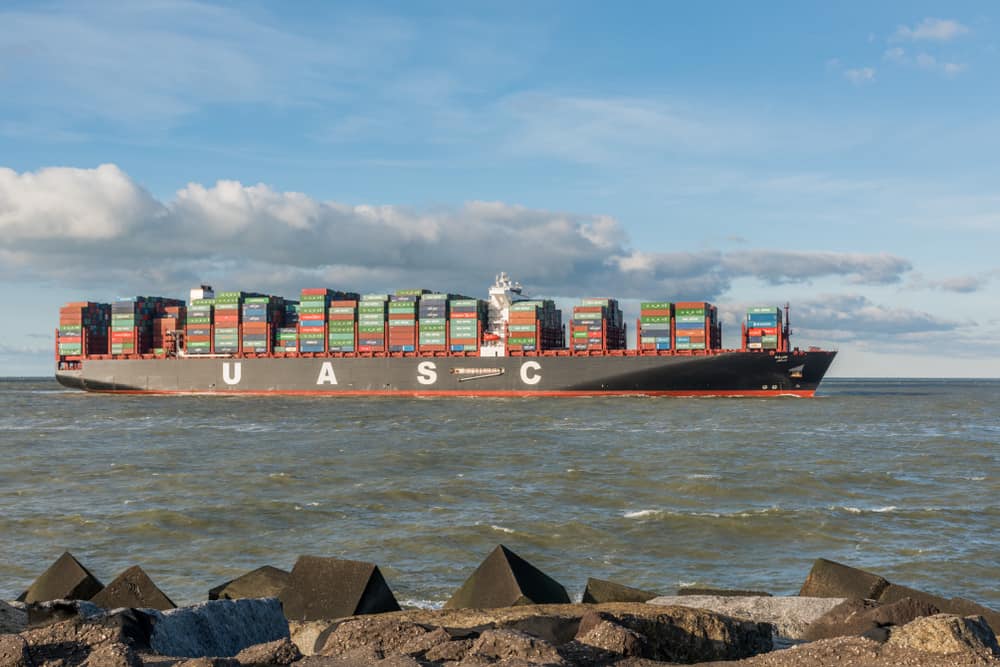 Ship transport along the Asia-North Europe trade lane is used to carry large box ship deliveries for trade activities. Orders are done in large numbers. For instance, the current orderbook for the mega boxships amounts to 1.4 million TEUs. The delivery will influence the capacity of the market share between the three Alliances, found in the Asia to North Europe trade lane.
The introduction of mega boxships is expected to gradually increase the Ocean Alliance's market share to match the total Asia-North Europe market share capacity, with a total of 2 million TEUs by 2019. In 2020, the Ocean Alliance is expected to take over the Asia-North Europe trade route, and THE Alliance is expected to lose its market share over time.
The market share capacity of THE Alliance is expected to decrease from 25% to 21%, while that of the Ocean Alliance will increase to 38% of the 2 million capacity, and surpass them by 2020. Once HMM confirms their newest order of mega boxships, a market capacity of 6-7 percent should be achieved by 2021, while the alliances' shares are projected to fall.
Demand for 2018-2021 is expected to be more than that of 2012-2017.
There is a possibility of either one or two services within different carriers being closed. This change will ensure that supply and demand is balanced. It is hard to estimate future demand growth, due to changing economic factors. However, the shipping industry's consensus is that demand will continue to grow in the next few years, compared to the period between 2012 to 2017. In such a case, a carrier losing some of their services would appear as if it is being pushed out of the market. However, if supply and demand are to be balanced, it would be necessary for either one or two services to be closed as determined by underlying growth in demand.
These mega boxship deliveries have a large economic impact on the Asian and North European regions.
Common indicators that determine economic impact are tax income, value addition, employment, and trade-facilitating effects. There are port-related jobs, since there are employees required to unload the containers and mega boxes. There are both direct and indirect job opportunities created by trade activities. Direct jobs are done by the employees engaged in emptying the containers, while indirect jobs are conducted by the different companies who participate in operations, such as logistics and administration companies.
In these regions, the education sector has developed, due to the shipping business. For example, logistics and maritime studies have grown, as there are lots of students enrolled for maritime transportation and logistics degrees. It is necessary for instilling production knowledge and technology, thus preparing students for their future trade role and keeping up with all technology improvements in trade.
Large cargo delivery options have led to growth and development of other transport methods.
After the mega boxes and containers are at the port, the goods have to be taken to their destination within the European and Asian regions. Air, rail, and road transport have been improved, as a way of ensuring that delivery of the products to owners is conducted at a faster rate. One of the most-recognized transport companies that have grown due to these port shipments is Maersk Company. It has large trucks for their land-based operations.
In conclusion, mega boxship deliveries have led to improvements in trade, as companies try to outdo others so that they can dominate in market share within the industry. The economies of Asia and Northern Europe have been boosted, due to profits and employment opportunities generated by these improvements.