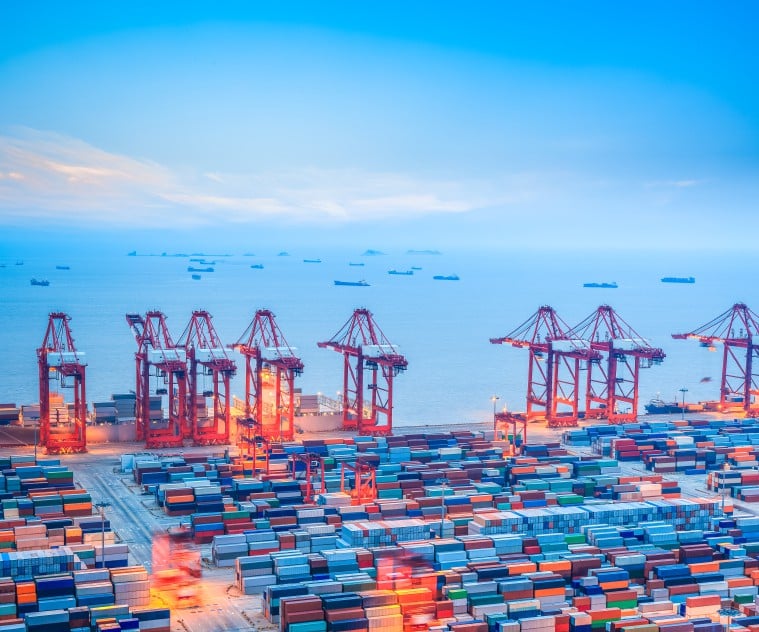 With the fast changing, and always innovative, new methods of transmitting data in the container industry, information and its accuracy has proven to be crucial in cargo shipments. When accurate information combines with time savings, more predictable and well-meaning business decisions are made. With new SOLAS regulations for VGM requirements for all cargo exports, the need for a more efficient and accurate flow of information has become a necessity.
In an ideal world, a clear-cut, straightforward declaration of cargo from Country A to Country B should not be much of a hassle if known procedures are followed. Even though the supply chain involves a considerable amount of actors such as producers, packaging warehouses, transporters, forwarders and carriers, information has sometimes been found to be discrepant.
Securing Space for a Vessel Can Become Stressful
The first step of securing space for a vessel based on a client's needs can become stressful when the carrier suddenly moves your cargo to a different sail date due to over-allocation. This is not good news for our newest plastics client in Busan, South Korea. In these situations, the carrier's information plays a big role in efficiently creating a stowage plan with terminal handlers to avoid such delays. Cases where large amount of containers have been shipped on different voyages result in extra charges at the destination for our client in Busan. Other instances have occurred in trans-shipment ports where, due to congestion or terminal human errors, containers have been misplaced leading to delays and production slowdowns when first raw material in expected to arrive.
Carriers and ship owners have a GPS system in regards to the positioning of vessels during the in route of a certain voyage, and by default, cargo loaded should be easily located based on vessel positioning. Unfortunately, that is not always the case as seen in previous examples.
Also, regulations regarding VGM submissions have posed several questions as to the correct implementation of this requirement and in the ways shippers are required to provide this information. We will have to wait and see if a certain level of tolerance is allowed in this declarations based on US Coast Guard adoptions of the requirement. Also, uniformity of VGM has yet to be proven internationally as the rule applies globally on all export containers.
Customs regulations do require a registered taxable entity to be entitled as the receiver of the goods, but discrepancies sometimes exist in that instance, when due to information error cargo remains idle for days after being discharged. Idle cargo brings very expensive demurrage and detention charges, if due diligence is not shown and proactive measures are not properly followed.
Platforms for making data exchange easier have not been proven yet
Platforms such has EDI and INTTRA are innovations in data exchange but have yet to be proven efficient and worthy. Being on the receiving end of information transmitted via EDI can certainly be very helpful and might cut operational costs for the carriers, but for a more efficient system, other parties such as terminals and truckers should implement and may become a great resource in developing these systems and making sure info is correct within the chain.
Discrepancies and slow turnaround times have been received by us from carriers and their terminal counterparts in regards to equipment pull outs and returns. In the vast majority of cases, systems are discrepant on equipment numbers and sizes to be allowed for a certain shipment. In these instances, shippers and their helpers have to react quick to update the information for carrier's and terminals.
MTS Logistics Continuously Follows a Proactive Approach
Overall, these are select thoughts and examples surveyed during daily routine operations in the export shipments of cargo. Some require quick reactions due to time sensitivity, while others are totally dependable on the accuracy and speed of information provided. At MTS Logistics, Inc. we are continuously following a proactive approach to these information problems and provide feedback and thoughts to our counterparts as to how the information chain can be improved in order to minimize discrepancies and loss of time.