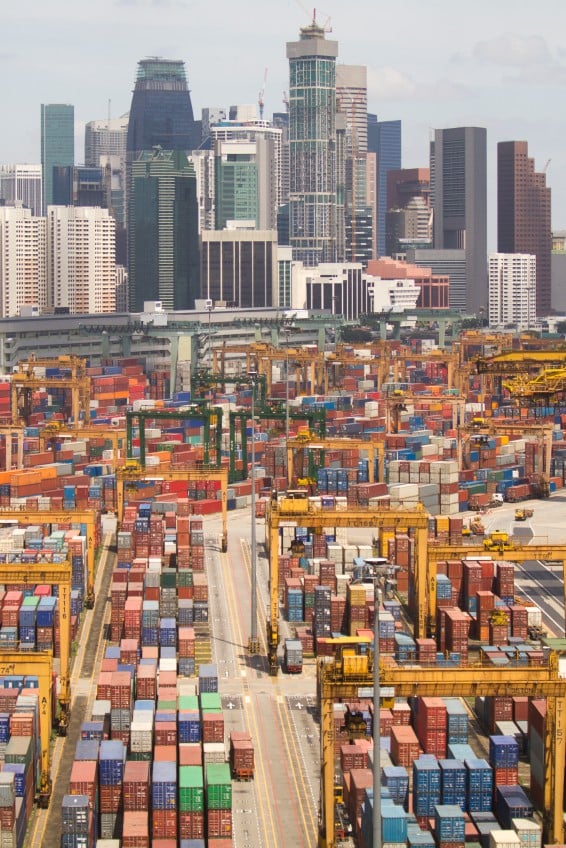 International trade is an economical activity between countries/companies. As you know, every country has own business culture, currency and economical system. This system requires some documents. These documents may change based on the country, regulations and means of transportation. Trade agreements between importer and supplier or between countries require documents to protect both sides' rights during trade. These documents fall under 5 groups to apply these different regulations systematically. These are commercial documents, official documents, transport documents, insurance documents and financial documents.
Documents
Documents include proforma invoice, commercial invoice, freight invoice, weight note, packing list, manufacturer's analysis certificate, certificate of inspection, certificate of Origin, Radiation Certificate, Consular invoice, Veterinary Certificate, A.T.A Carnet, Ocean bill of Lading, Airwaybill, Straight bill of lading, forwarder's receipt, Insurance Policy, Insurance certificate, Bill of Exchange, warehouse Receipt, Trust Receipt and delivery order. I would like to explain some of these essential documents in more details below;
Proforma invoice: Proforma invoice is an offer form which exporter provides it to importer. It includes all information regarding importer and shipper's identity/address , price of commodity, quantity, transportation type, freight cost and type of delivery, insurance and date of loading, weight of commodity, types of packing, number of boxes, offer price and validity date.
Importer does not have any responsibility on proforma invoice. This is a kind of draft of commercial invoice. Importer does not need to pay any amount on proforma invoice until importer's final decision to order commodity. Importer could ask for proforma invoice with commercial invoice. The reason on that importer wants to see same agreement on proforma invoice and commercial invoice.
Commercial invoice: Commercial invoice is the first official document when commodity is about to get ready and before shipping. If importer agrees on all information on the proforma invoice, commercial invoice will be same as proforma invoice as well. If any of the information changes on the proforma invoice such as quantity of goods, types of packaging, price etc, commercial invoice has to be revised base on chances.
Commercial invoice has to show types of commodity, piece count, unit price and total value of goods. In addition to that it is a proof of sales agreement. All other required documents need to be prepared base on the information on commercial invoice. For example all the information on the bill of lading, insurance policy ,and certificate of origin must match  with the information provided on the commercial invoice.
To avoid any problem during import process, some of the information should be mentioned on the commercial invoice such as port of loading, origin country which commodity is produced partially or fully, origin of goods, port of discharge/ or destination city, unit price of goods, total value of commodity and incoterms. Unit price for each item must be shown on the commercial invoice to enable customs entry at destination and calculate duty amount correctly.
Freight Invoice: Freight is the price of transportation cost. Freight is either prepaid in origin or collect at destination. If the freight is paid to forwarder/ or carrier on date of  loading, the type of freight is prepaid. If the freight is collect, the payment will be pay after vessel sail.
To have detail information regarding to payment terms you can check international commercial terms (incoterms ) you can also find article regarding incoterms in our blog. For example if the shipment term is CFR or CIF, fright must be paid by importer. Incoterms have essential function to better understand payment terms.
Packing List: Packing list includes quantity, description, and weight. This document helps customs broker during customs entry process and carrier to determine piece count.
Certificate of origin: The certificate of origin shows the country of origin of the merchandise being shipped. The certificate of origin may require because of Treaty arrangements, and duty rates. Let's say the commodity is produced in X country and then it is further processed in Y country this way commodity may become made in Y country for instance natural stone mined in Turkey are shipped to china for further processing and labor at the end of the process the natural stones are  sold as made in China.
A.T.A Carnet: This is a document which let commodity to import without paying any duty for repair or for exhibit purposes for a year.
Ocean ( master) Bill of Lading: An ocean bill of lading is a receipt for the cargo and also contract for transportation between the exporter and the carrier. It also symbolizes ownership of the cargo.
To Sum up, as a freight forwarder I understand how transportation process and  costs are important for all parties to the transactions. To avoid additional costs or delay on cargo arrival, these documents are crucial and should be prepared carefully.