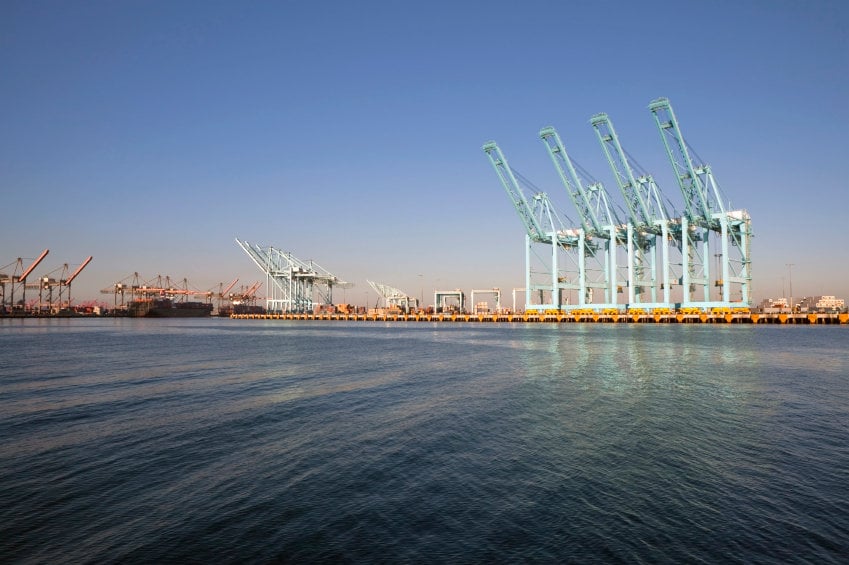 Keep getting cheaper rates?  Keep shipping with the cheapest rates for shipping out there and saving your company on the freight costs? This may not be the smartest move. For example, as an importer you get $1000 ocean freight rate from point A to point B for a 20FT container. In order to reduce your cost, you forward it to couple different companies asking better rates and you end up getting $950 from XYZ Company. Good deal right? You are saving $50 per container..
Let's assume you ship 200 containers per year and your annual freight savings will be $10,000. With one email and spending not much time you have this amount saved for your company. Good deal and good savings.. OR is it really? According to the new Plimsoll Analysis Reports, out of TOP 400 freight forwarders in the world 116 of them have been classified as in danger and struggling for survival ( proud to say MTS Logistics is rated as strong which reflects the excellent financial status and stability).  82 companies have made losses for two consecutive years. When you do the math, these are extremely high percentage of risk for the companies in the freight forwarding industry. These companies that are in financial distress will do anything to survive. This includes trying to increase their cash flow by giving freight rates that do not exist. This is basically done by under quoting, offering rates below their buying costs which will further drag these companies down and eventually to bankruptcy. You might be provided competitive ocean freight rates but it might be subject to pages of hidden charges.
OK, so as an importer you may think that why would you care if a company is struggling financially or not right? As long as you get the cheapest deal out there and as long as the rates are honored, what difference does it make whether that company is in financial distress or not? To me this mindset is one of the most dangerous one and it might have devastating consequences if importers don't take action against this and it will directly affect the good standing of your own company.
You have a contract with your forwarder, you pay them and they pay to steamshiplines, terminals, truckers and customs ,if they also act as your broker. Usually these transactions are done by your freight forwarder and you as an importer can not keep track of this, and you shouldn't. However if a company bankrupts and if you paid the ocean freight, duties or other amounts to your forwarder/broker, you are going to have to pay those amounts again as most probably these dues are the first things that the forwarder would disregard during bankruptcy. You would start getting notices from the US Customs for unpaid duties which you had paid to your forwarder/broker already, and you would have to claim your containers by paying them the freight which you had already paid to your forwarder.  Not to mention about the filing penalties such as ISF and AMS assuming these weren't filed on time or at all.
You might find yourself in a scenario like this.  Your containers are arriving to port but you didn't get any notification from your forwarder although you paid them for the freight already. You call, no one picks up, you can not reach anyone and later you find out that the company bankrupted. In order for you to pick up your container, you are going to have to pay the freight amount to carrier and there will be many other problems.
Or if it is forwarder/broker, for customs entries you pay them the duties and they pay to US Customs. If that company bankrupts you are going to have to pay the duties again to US Customs, assuming the bankrupted company wouldn't care to pay the duties that you paid them already. Are these too extreme scenarios? Not really. We have seen in the past these incidents happened for many companies in the industry and customers came to us asking for our assistance to get out of from that mess and it wasn't easy and it was very costly.
The same situation might be applicable for the steamshiplines as well, especially smaller steamshiplines that service on particular trade lanes only. This has also happened in the past and if your forwarder is not financially stable, you can be left in the middle of all that problems.
Companies, importers that face these situations are ALWAYS the ones that go after the cheapest, the cheapest and the cheapest rates out there. In my opinion this is NOT the best way to go. Of course,  it is perfect to save on the freight but considering the risks that you are taking by working with a company that will throw out numbers that are not realistic is not a wise decision. So, as an importer how you can protect yourself from these incidents? How would you know if the new companies that are knocking your doors for business with good savings are safe to work with or not? Fortunately, there are many ways to secure yourself .
As an importer, you can protect yourself from these incidents by always asking for credentials from the new companies that are knocking your doors. Don't count on the verbal assurances. Ask them to provide their financial statements, their insurance copy, their ISO certificate, C-TPAT certificate and their D&B rating and number. Always question the lowest rates. Ask them whether they have procedures in place, what kind of training programs their employees go through? These are all good indications for you to understand if that company is here to stay or will they go under at the first crisis. Last but least ask them what they are offering differently that might add value to your business other than $50 savings? Are you getting value added services, personal attention, variety of service options with dependable carriers?
Solid companies are able to easily provide you with these documents and they are NOT confidential. If you are hear excuses when you ask for these documents or information, such as confidentiality, or anything else, always question those companies' well- being and do further research. Otherwise $50 saving per container might cost you a fortune and might have devastating consequences in the long run.