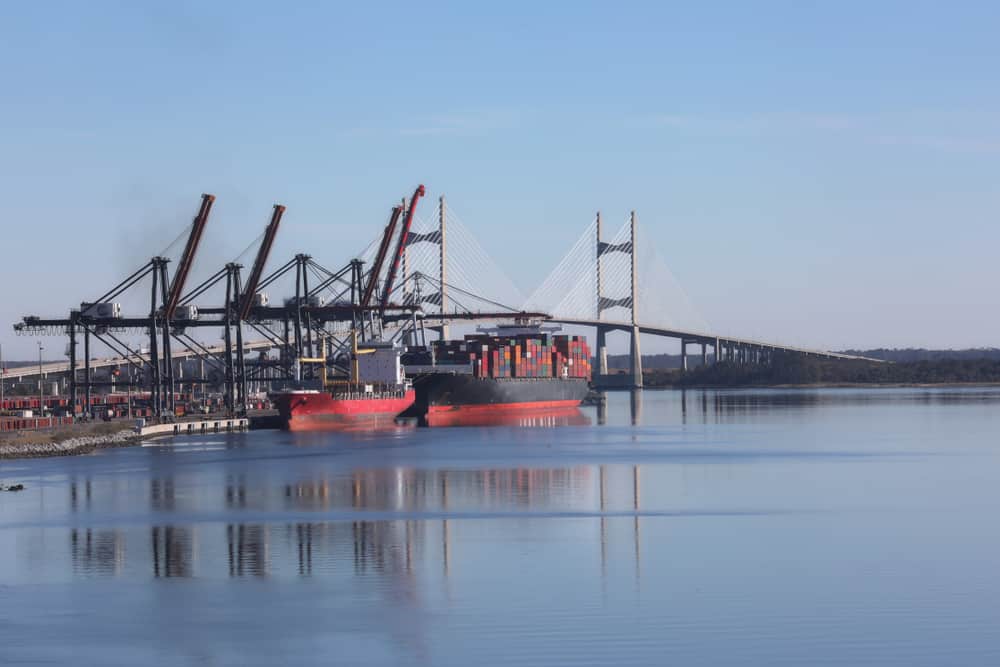 The Jacksonville Port Authority (JAXPORT) is in charge of one of the East Coast's strategic regional shipping terminals at Jacksonville, Florida. JAXPORT is critical for overall Florida shipping activity. As we recently reported, Florida shipping activity has skyrocketed following the COVID-19 pandemic and corresponding economic recovery. While that is great news for the U.S. economy, Florida's shipping imports have suffered due to capacity issues and delays.
The month of May 2021 saw JAXPORT set container volume records with all-time highs recorded.
Container volume was up nearly 40% year-over-year compared to May 2020. JAXPORT processed almost 129,000 TEUs in May 2021, setting an all-time high. Previously, the all-time high was just under 124,000 TEUs processed back in October 2019 before the COVID-19 pandemic snarled global economic activity.
JAXPORT services a number of different trade lanes, as one of Florida's busiest ports. Some of the top trade routes saw large increases in volume year-over-year. One of its top trade routes, imports from Puerto Rico, saw volume grow by nearly 20%. Imports from the Far East were up 18%, too. Both are signs of increased trade activity in the state of Florida and the U.S. at large.
This year, year-to-date shipping volume is also up 15% year-over-year, with a total of approximately 950,000 TEUs processed so far this fiscal year. Needless to say, JAXPORT is seeing a lot of growth and is a contributor to the 2021 Florida shipping boom.
JAXPORT has made several upgrades in recent years in order to increase its capacity.
In January of this year, a project at JAXPORT to add an extra 700 feet of deepwater berthing space was completed at a cost of $104 million. The upgrade was made at SSA Jacksonville Container Terminal at Blount Island. There is also an ongoing federal project, scheduled to be completed next year, that will see a widening of the port's shipping channel at Blount Island from 40 feet to 47 feet. These projects are part of a longer-term strategic plan with the goal of increasing overall capacity – especially for the port's vehicle import operation, one of the top in the U.S.
Part of the recent upgrade projects has also been focused around implementing the necessary structure for JAXPORT to handle the so-called Panamax ultra-large container vessels which will increase overall shipping efficiency. Upgrades in this area included new equipment such as large electric cranes that can be operated very efficiently by port management to process these next-generation vessels.
One thing is for sure: despite all of JAXPORT's latest efforts to upgrade and boost capacity, there is just too much shipping activity in Florida and the entire U.S. for the current slowdown situation to be over anytime soon. Only time will tell when these problems ease and shippers can finally breath a sigh of relief.