In the wake of a volatile year, shippers face another contract year vulnerable to market disruptions from all sides, whether from government, labor, or mother nature.
The impact of anticipated factors, such as the International Maritime Organization (IMO) 2020 initiative, and the full implementation of regulations to reduce sulfur oxide emissions, are not entirely measured yet. So, with the market still trying to find where to settle, here are key aspects of IMO 2020 and what shippers need to know about this upcoming regulation.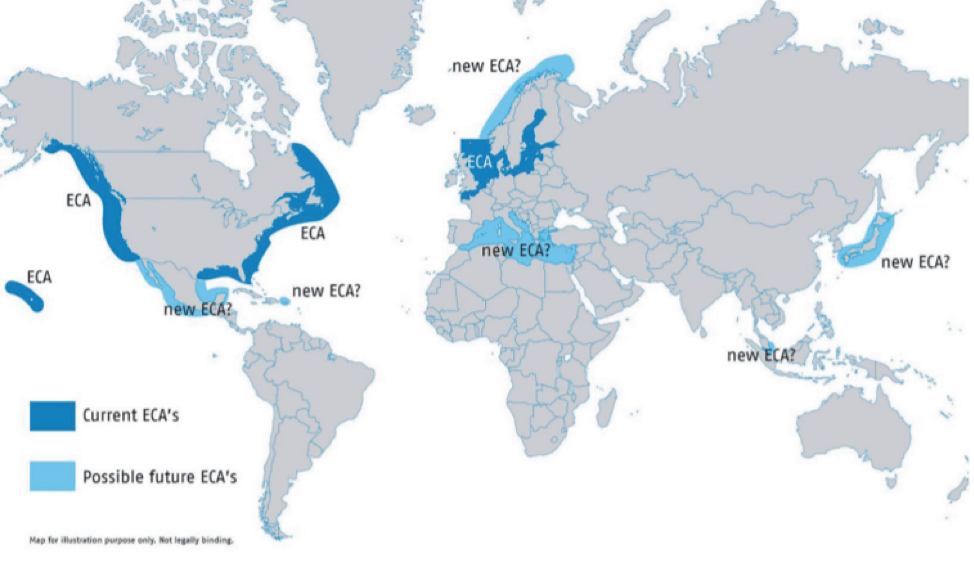 International Maritime Organization (IMO) regulations on sulfur oxide emissions will go into effect in less than 10 months.
Carriers, shippers and many industry professionals are dealing with uncertainty over the potential effects on pricing and freight rates as they enter the 2019-2020 transpacific contract season.
The upcoming regulation marks one of the most influential events in the recent history of the shipping industry, as there is no clear indication on underlying costs for the industry after factoring in the cost of implementing low-sulfur fuel costs. Additionally, the economic impact of this transformation can only roughly be estimated by participants.
There are multiple factors in carriers' calculation of these fuel surcharges, and how complex they all are makes transparency and building trust problematic.
January 1st is the official date of full implementation of IMO 2020 regulations. This will reduce sulfur oxide emissions from 3.5% / m to 0.5% / m.
There will be multiple ways that carriers can follow the new adopted rules. Each way will have a different advantage and cost structure. These methods are mainly: a) the use of low sulfur compatible fuel; b) the use of low-sulfur alternative fuel such as Liquefied Natural Gas (LNG); c) implementing an exhaust gas cleaning system.
The newly-adopted emission rules will certainly provide environmental relief and prevent pollution caused by ship emissions.
Conformity will lead to an increase in operational costs that carriers will attempt to transfer to transporters with new bunker cost formulas.
Trans-Pacific contract negotiations for the 2019-2020 season will be affected by this new regulation – and uncertainty is a major issue for this year's cost increase.
Fuel costs roughly represent more than 50 percent of total operating costs, and IMO 2020 regulations will show a significant cost increase for carriers to absorb and remain operational in future.
As different carriers adopt different methods to comply with these new regulations, the price calculation structure will be different.
Shippers will benefit from a clear understanding of the price underlying the low-sulfur fuel changes. The full financial effect will not be clear until 2020, but there are multiple things shippers should consider as they incorporate IMO regulations into their thoughts as contract season ends to seek clarity. Carriers providing a clear, transparent, and reflective formula may be rewarded with commitments by shippers as industry professionals lean on expertise and clarity for their transportation networks.
As MTS Logistics, we are a "one-stop shop" for many global brands' shipping needs.
We protect the integrity of our client's transportation network to move goods to markets. We help shippers all around the globe reduce risk on matters and related pricing, and our team is studying the risk factors of underlying fuel surcharges over the upcoming months.