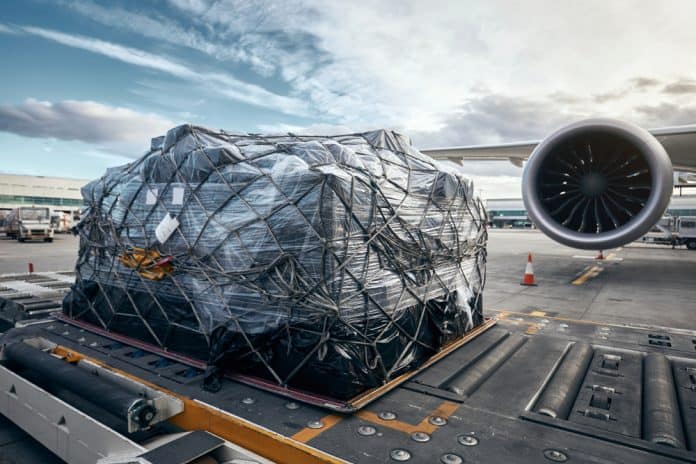 Maersk parent company A.P. Moller-Maersk has announced that it will introduce new air freight services on its Maersk Air Cargo service.
In a press release this week, Maersk announced the move to add a total of four weekly flights: two weekly flights between Greenville-Spartanburg International Airport in South Carolina and Shenyang Taoxian International Airport in Shenyang, China, as well as two weekly flights between Chicago Rockford International Airport and Hangzhou Xiaoshan International Airport in Hangzhou, China.
At the moment, those two routes are primarily serviced by ocean container ships, so adding air freight service will help Maersk meet increased demand and quicker shipping and delivery needs. The efforts are all part of Maersk's goal of developing "end-to-end" logistics solutions, that take into account everything from the point of origin to door delivery.
Maersk has sought to expand its air freight service, Maersk Air Cargo, over the past year.
Coming on the heels of last year's supply chain crisis, Maersk set out to grow its air service with the purchase of new aircraft. Now, Maersk says it will use three of Boeing 767-300 freightliners it purchased on the two new routes.
By using smaller, secondary international airports rather than massive hubs used by millions of passengers, Maersk is trying to avoid unnecessary delays and take advantage of different airport infrastructure.
The supply chain crisis, combined with pent-up demand from the Covid pandemic, has pushed all shipping lines to evolve and offer more options for shippers. With digital technology growing in prominence, it's important that shippers are seen giving business customers options, as they are looking for flexibility in today's global supply chain.
We will provide more information on the new Maersk Air Cargo service routes as they become operational in the near future.