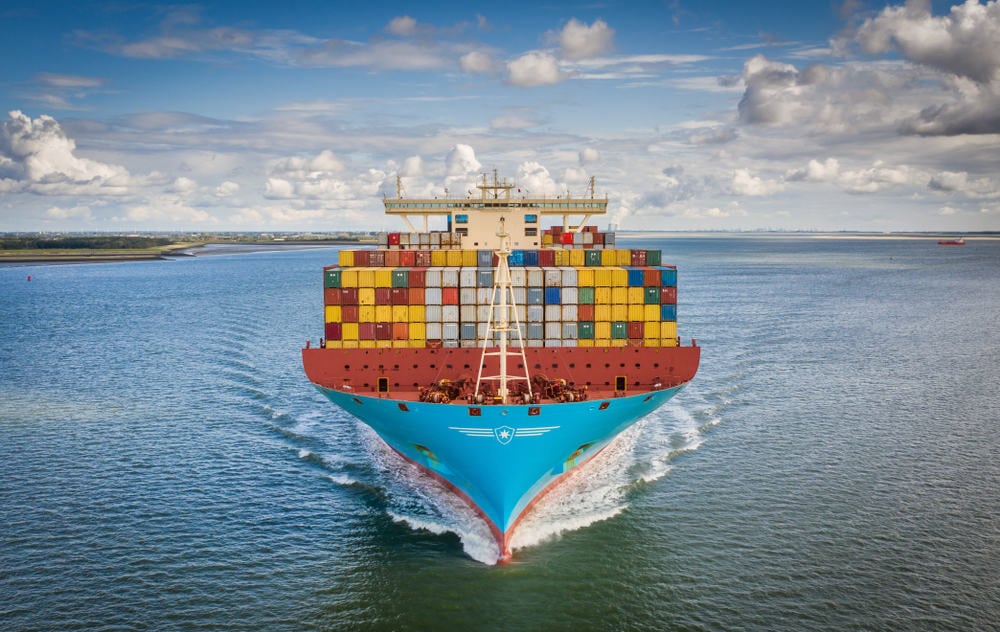 The shipping industry's push to become greener got a big boost last month with a key announcement from one of the world's largest shippers.
As the shipping industry looks for more ways to become more environmentally friendly heading into a critical decade for global climate change action, shipping giant Maersk has taken the initiative with a push to deploy a zero-carbon container ship over the next few years.
Maersk made the announcement of its new carbon-neutral vessel on February 17th, upping the stakes for greener shipping and more "socially-responsible" operations. The shipping giant's goal is to be carbon-neutral throughout its entire business by the year 2050, a challenge that is sure to prove a daunting task.
The shipper's planned carbon-neutral shipping vessel will be powered using carbon-neutral methanol or greener bio-methanol, depending on the availability of both fuels, and would be capable of being powered by the industry-standard very low sulphur fuel oil in the event of a fuel shortage or other emergency situation. It will have a capacity of 2,000 TEUs.
Maersk's announcement of its new environmentally-friendly shipping vessel revises its previous timeline, which pledged to launch such a vessel by 2030 at the earliest. With its February 17th announcement, the vessel is on track to be completed a full seven years ahead of schedule – a move that will likely send competitors scrambling to develop their own greener alternatives for ocean shipping.
The shipping industry has raced to develop greener technology and alternatives to fossil-fuel operations over the past decade.
The race for the shipping industry to become carbon-neutral and reduce its emissions was accelerated later in the past decade with the International Maritime Organization (IMO)'s landmark IMO 2020 rule, which required shipping vessels to reduce the amount of sulphur emitted into the atmosphere. While the shipping industry took many steps to meet this taxing requirement, such as installing emission scrubbers and implementing new fuel types, a more scalable and economical solution has been sought. New technology is making greener shipping possible in a quicker timeframe, as evidenced by Maersk's decision.