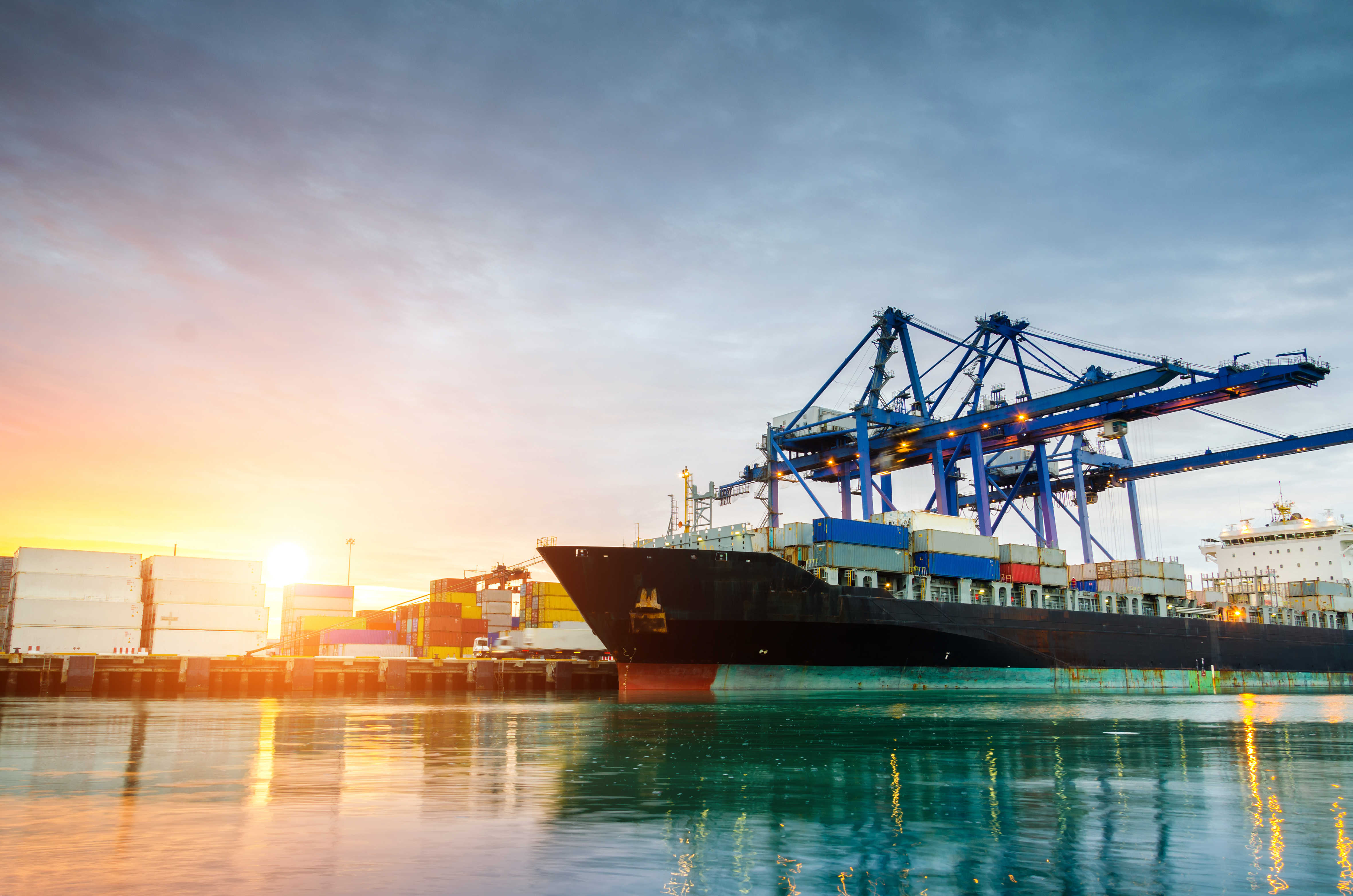 MV Blue Merlin is owned by Dockwise Ltd., a Bermuda-based marine transport holding company. This gigantic carrier craft is capable of hauling cargo of biblical proportions. Think about Noah's Ark of the shipping world, where instead of those various animals, you have ships and other big machinery and equipment that need to get on board.
If you happen to be someone who needs to transport 22 barges, each weighing nearly 3,000 tons, half way around the world, you're going to need a capable, huge and sturdy boat. You will do some research and call up your buddies at logistics industry such as MTS Logistics, Inc. and they will introduce you to MV Blue Merlin. When it comes to gigantic ships, they don't get much sturdier or more capable than the Blue Marlin, one of the most extraordinary transport crafts ever built to sail the seas.
The incredible ship can carry 75,000 tons. Instead of the usual cargo of food, building materials, toys, iPhones and alcohols, this monsters carries other ships and oil rigs.When the US Navy needed to give their stalled destroyer USS Cole a lift home, they called on the Blue Marlin. And when the Australian Navy wanted an aircraft carrier brought from Spain, they called on the Blue Marlin.

The Blue Marlin's dimensions are eye watering. It is 712 ft long and 138ft deep – and has a deck the size of two football fields. It reaches a top speed of 13 knots, powered by a gigantic 17,000 horse power diesel engines, men by a crew of 24.
The barges pictured above, which weigh a total of 60,000 tons, were exported from Korea to Rotterdam. No crane in the world is big enough to lift these sorts of cargoes onto her deck and so she has an ingenious trick up her sleeve. The deck is submersible and can disappear under 13 meters of water when her ballast tanks are pumped full of water.
Boats, oil rigs and ships can then be floated on before the deck is raised again by emptying its ballast tank.
In order to carry the barges, a specially designed set of cradles was added to the Blue Marlin. The barges were stacked up and then floated on the ship a few at a time.
Its biggest cargo was a BP oil rig Thunder Horse 16,000 miles from Korea to the Gulf of Mexico.The one billion dollar rig is the largest offshore structure in the world and weighed 60,000 tons.
The Blue Marlin, launched in 1999, is the biggest vessel of its kind. If you wowed by MV Blue Merlin, then I am about to blow your mind. Buckle your seatbelts and meet Dockwise Vanguard. Dockwise Vanguard is a semi-submersible heavy lift ship. Dockwise Vanguard is the second largest vessel of her type ever built, and is able to carry cargoes up to 110,000 tons. Dockwise Vanguard was specifically designed to move offshore oil and gas facilities, but can also carry other ships and act as an offshore dry dock facility. Dockwise Vanguard has a flat bow-less deck measuring 70 by 275 meters (230 by 902 ft), allowing cargo longer and wider than the deck. Her deck is 70% larger than the MV Blue Marlin. The bridge and living area superstructure is situated at the far starboard side, and the deck also contains four movable buoyancy casings. The watertight deck allows water to flow over the deck without risking the ship.
And now that you are struggling to put gigantism into perspective, please allow me to introduce you to Guang Hua Kou. This massive mammoth is a 98,000-ton heavy lift mega-ship, one of the largest vessels of its type in the world. And can submerge and then surface under large vessels such as damaged warships or oil rigs that need to be transported. The ship is one of the biggest in existence and measures 700 feet long and 225 feet wide, enabling it to carry ships as big as missile destroyers. The vessel has been built for Chinese shipping line COSCO Heavy Transport, but is expected to enter service for the People's Liberation Army Navy, or PLAN, for peace and wartime operations, according to news agency Popular Science. The Guang Hua Kou is 98,000 deadweight tons and is designed to transport super-heavy cargoes ranging from oil drilling platforms and construction equipment to other vessels.