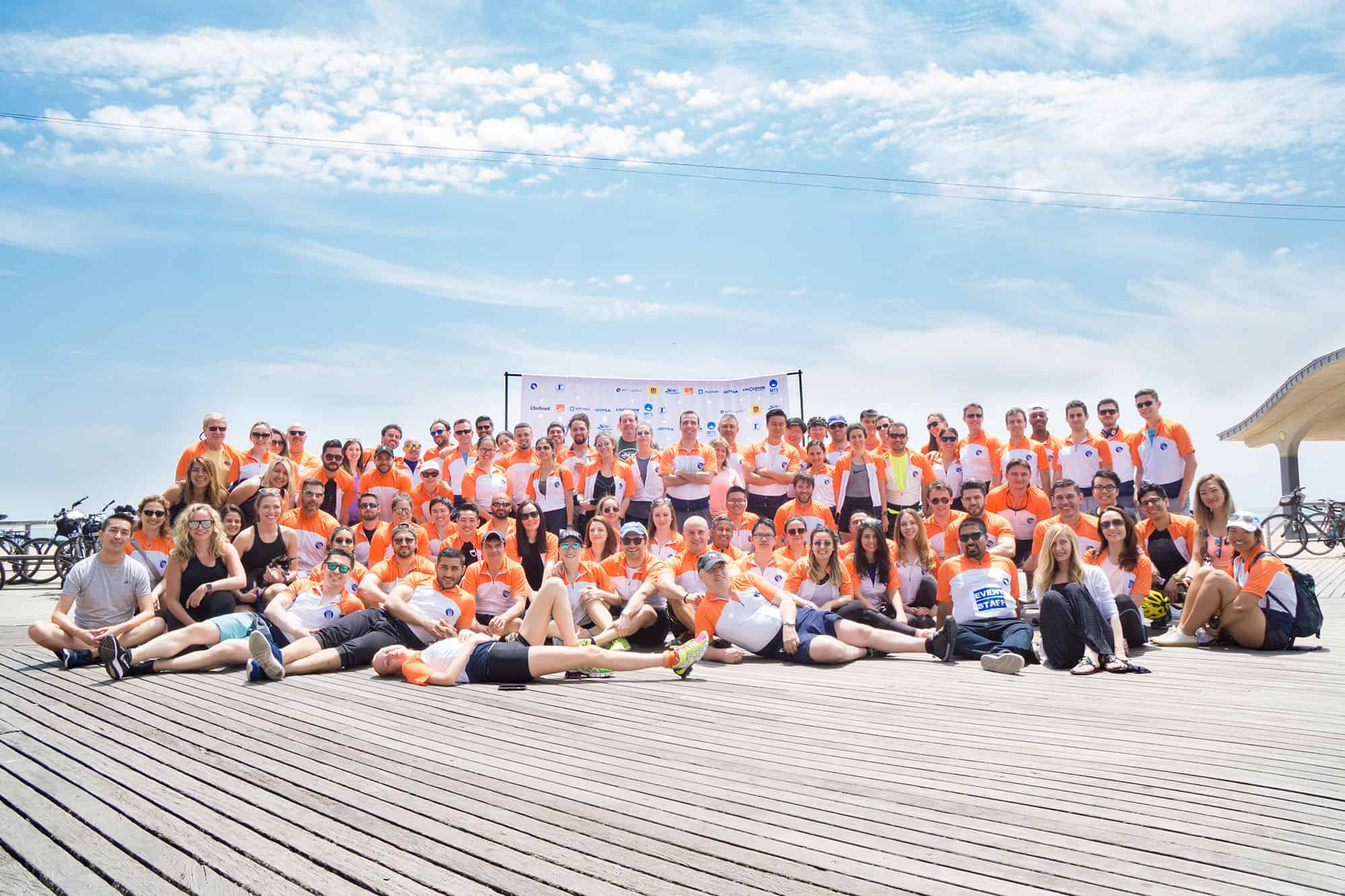 NEW YORK, NY, June 12, 2018 – MTS Logistics, one of the leading freight forwarders in the U.S. with a global client base, today announced that its 8th Annual Bike Tour with MTS for Autism, held Saturday, June 9th, raised $21,925 for autism awareness efforts and saw 110 bikers participate in the event.
Led by major multinational companies, including MSC, Chobani, Godiva, Maersk, and others, the amount raised far outpaced donations from last year's Bike Tour event. All proceeds from the event were donated to New York-based charity Spectrum Works, a unique nonprofit that provides job training and employment to young adults with autism by building inclusive workforces at its partner companies.
The largest biking event in the logistics and transportation industry, the annual event helps spread awareness of autism and assists in the fight against it. Over the past 8 years, MTS Logistics has held the event as a healthy and fun way to raise awareness of a great cause, with increasing success in promoting autism awareness each year.
We would thank all of our sponsors for their support and recognition of this great cause: MSC, Chobani, Godiva, Maersk, Orient Star Transport, MTS Istanbul, MTS Izmir, Pacific Green Trucking, EFL India, Sino Connections Logistics, Livingston International, and INTTRA. The joint effort between MTS Logistics and our sponsors has greatly helped the cause of autism awareness, one donation at a time.
Additionally, we thank every participant who biked with us across Manhattan and Brooklyn, helping spread the word and participating in a great cause. Participants included individuals from major steamship lines, shippers, importers, customs brokers, and more.
After biking for several hours starting early Saturday morning, bikers took a break at Brighton Beach for a delicious brunch. Ann Marie Sullivan, CEO of Spectrum Works, spoke about autism and the charity. After lunch, the group biked back to Manhattan.
Sedat Saka, President of MTS Logistics, said, "Each year, MTS Logistics continues to make a difference and do well by doing good, setting a high benchmark for the shipping industry to help lead the cause of autism awareness. MTS Logistics thanks every single participant, and sponsor, for their help and support in this great effort."
Please enjoy some photos from the event below: