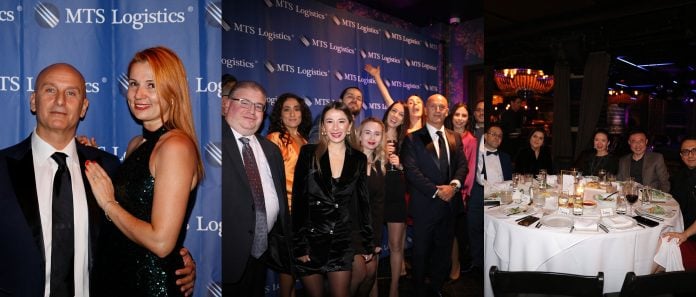 This past weekend, MTS Logistics rang in the holiday season with a fun-filled dinner and celebration that took place in New York City.
The annual MTS Logistics holiday celebration took place on Saturday, December 3rd at the trendy and fun Lavo restaurant. At our celebration, MTS Logistics celebrated the holiday season, strong growth year-over-year, more visibility than ever before from our award-winning blog, and more. Additionally, MTS Logistics spotlighted top employees and long-standing employees and celebrated their service.
It was our second holiday celebration to take place in the era of post-Covid normalcy. While last year, for our 20th anniversary, our holiday event felt like the beginning of life after Covid, this year, everything felt back to normal just like before Covid. A great time was had by all.
The growth of MTS Logistics and our blog, More Than Shipping, was celebrated.
2022 saw another volatile year for shipping following the 2021 and 2020 unique scenarios that led to the ongoing supply chain crisis. MTS Logistics once again enjoyed record growth in 2022, even as the supply chain crisis started to recede and improve globally.
We celebrated the growth seen throughout 2022 by MTS Customs Brokerage, a new full-service custom brokers that started last year. Our customs service has grown significantly in 2022, propelled by the need to navigate ever-complex global shipping challenges.
Additionally, our blog, More Than Shipping, was featured throughout the celebration. Year-over-year, we enjoyed robust growth of our blog with an all-time high of over 900,000 visitors in 2022. Our blog posts were viewed more than 1.1 million times on Google this year. And, we enjoyed the honor of being one of the top 360,000 sites in the world.
In 2022, More Than Shipping was voted a top 10 Logistics and Transportation Blog by Google, while MTS Logistics received the high honor of being named a "Top Outstanding Freight Forwarding Company" by Logistics Tech Outlook magazine.
We honored our top-performing and long-standing employees this year, too.
With 160 articles published this year on our blog, More Than Shipping, we honored our top blog authors who wrote the top two performing articles for the year. This year, our top articles were "The Bipartisan Infrastructure Bill: Does It Affect the Future of Project Cargo?" by Nick Koutroulis, "Will There Be Any Upcoming Changes to U.S.-Led China Tariffs?" by Cathy Cheng, and "Chinese New Year and Winter Olympics Fuel Uncertainty in U.S.-Asia Trade" by Marc Holder.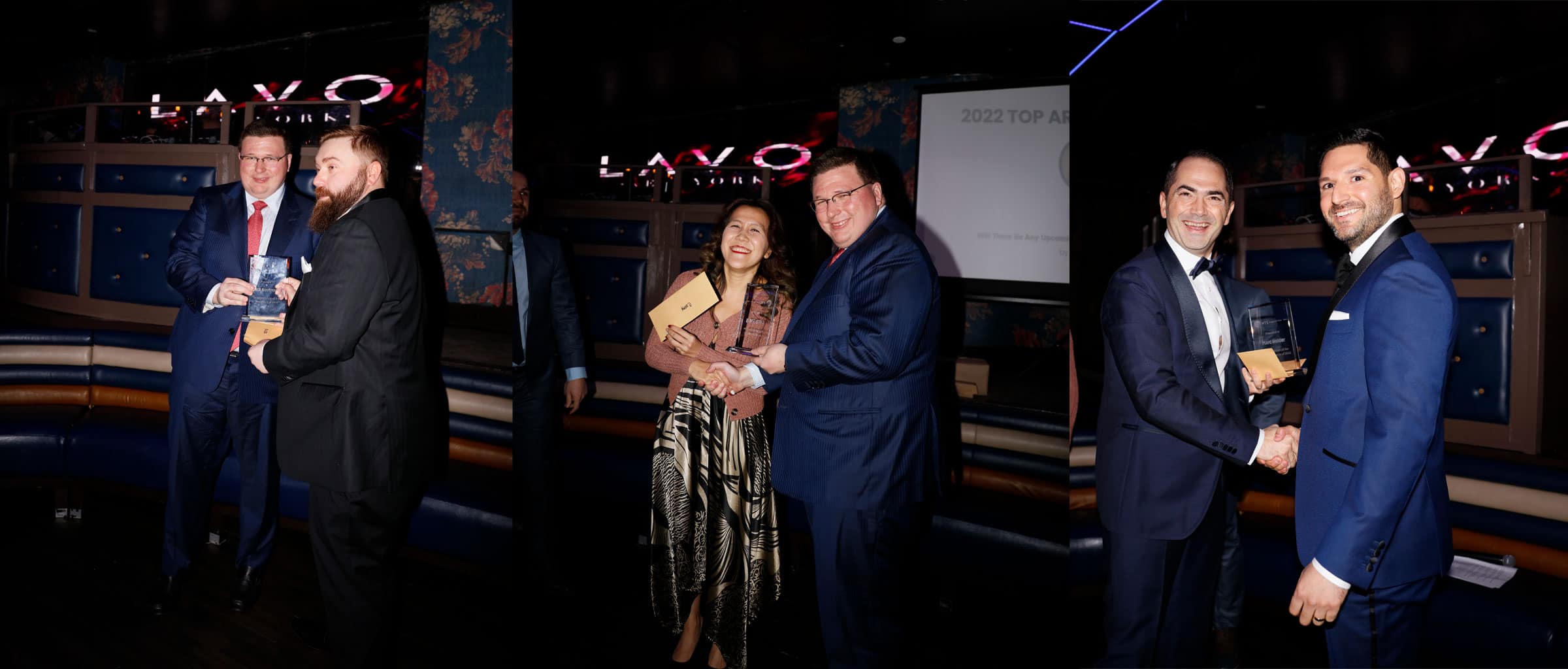 Additionally, we awarded several staff members for their years of service with MTS Logistics. Award recipients for service, from left to right, included Larisa Siyunova (for 15 years), Edlyn Peralta (for 5 years), and Gizem Namoglu (for 5 years).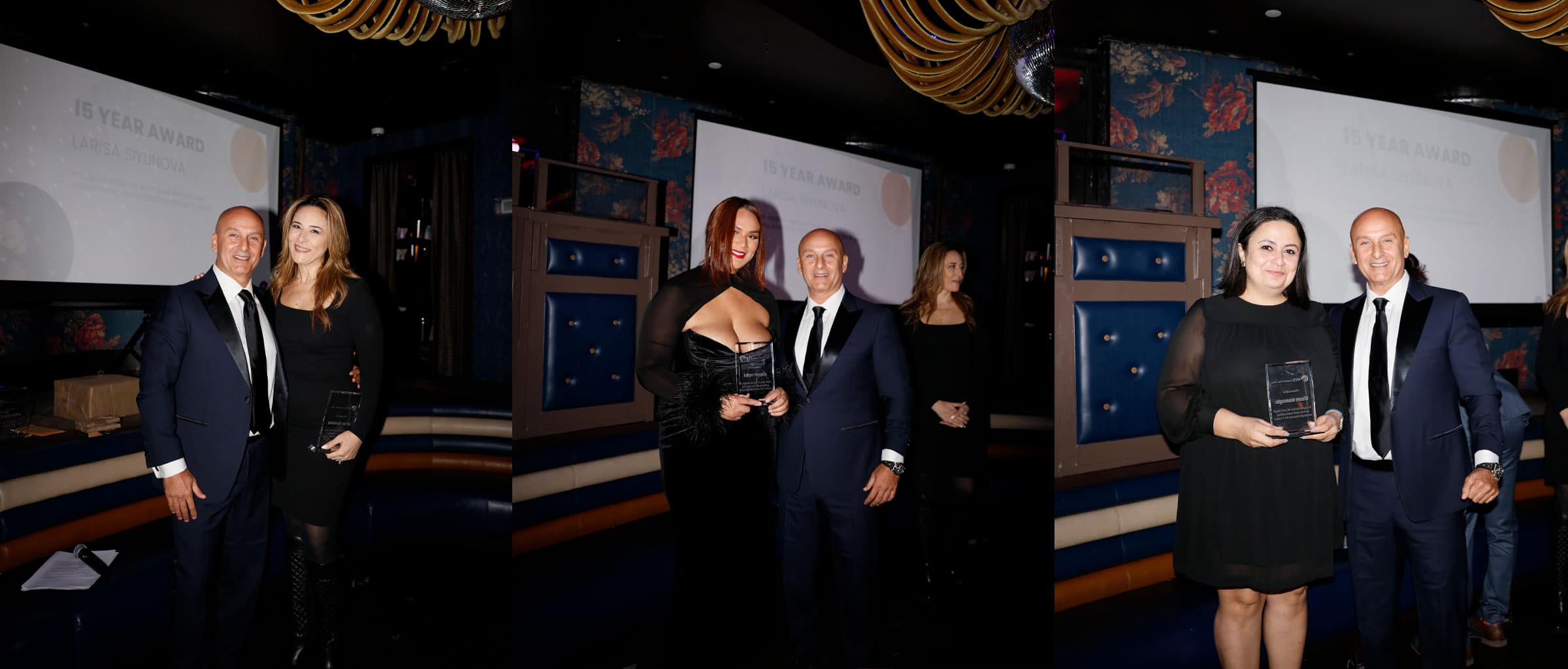 We also highlighted the growth of our app and web platform, My MTS, and the launch of the MTS Supply Chain Management Suite, which allows shippers to book a shipment, schedule shipments, track shipments, see major milestones and all documents, and is 100% paperless. Our platform has grown strongly and has been downloaded over 30,000 times.
MTS President Sedat Saka had this to say regarding the growth of MTS Logistics and its different divisions throughout 2022:
"I would like to thank everyone who helped MTS Logistics achieve this growth in 2022. 2022 was another challenging year for our industry, but thanks to our customers, employees, family, and friends, we got through it stronger than ever. The launch of new divisions like MTS Customs Brokerage and My MTS are exciting for the future and we look forward to continuing to grow in the years ahead."
[su_box title="See All Event Photos" box_color="#053b82″]Click Here to Visit MTS Logistics on Facebook to See All Event Photos[/su_box]