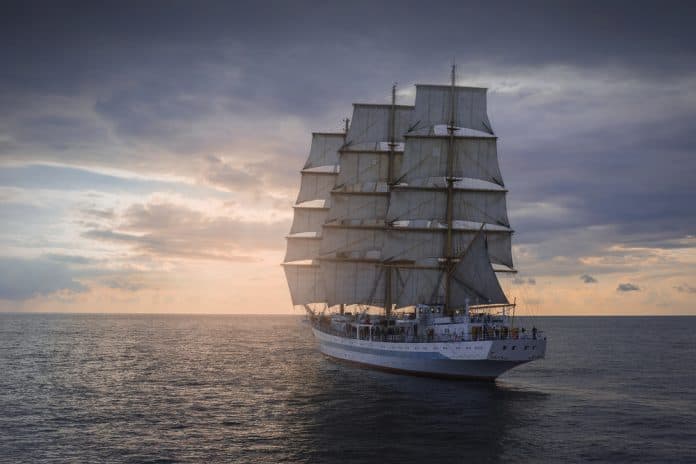 Some of the biggest names in shipping are winding back the clock, with investment in technology that has been around for thousands of years. The largest 21 century challenge humanity faces is greenhouse gas emissions, and the simple idea of sailing may have the ability to limit the damage the shipping industry does to our oceans.
The Situation
In an effort to reach new emissions standards, some of the biggest names in container shipping firms have begun investing in the technology to retrofit, and in some cases build from scratch, container ships that harness the power of the wind. The R&D is taking shape in many ways – from kites that pull large ships to inflatable sails, and even spinning rotors to create lift – the move to wind-powered vessels will double its current rate in 2023.
Maersk, Mitsui, Cargill, and others are doing their part to achieve the industry goal of cutting greenhouse gas emissions by 50% before the year 2050, following a 2008 pledge. "The pressure to move and act now is being felt," Christopher Palsson, managing director of Maritime Insight, recently told Bloomberg. "After some years of slow activity, there's now a lot of interest in wind, and we are seeing traction and movement. Still, it will take time."
By the end of 2022, 25 commercial vessels will utilize wind powered innovations, according to International Windship Association, a trade group that has helped deliver seven new wind-inclusive builds this year.
The Leaders
Despite being delayed by the pandemic, as many things have been, a number of high-profile deliveries have taken place over the last year and half. And they don't quite look like the Clipper ships of the past!
The company Airseas, the brainchild of a former aerospace engineer, has created a kite that has the power to drag large container ships. The device, a hyperlight sail that flies in front of the vessels and tows them behind, has the power to cut greenhouse gas emissions by 20% annually – while saving industry leaders the same metric on fuel costs every year, according to the company.
"Shipowners know they have to reduce their emissions now and need to start investing to meet the 2050 goals," said Stephanie Lesage, Airseas corporate secretary. "It makes sense for shipowners to include wind as part of any solution. Wind is abundant, free and it's an unlimited source of energy." Japanese shipping company K Line has already invested to take on 50 kites from Airseas for the fleet of 420 vessels. Utilizing wind powered technology was noted as a "key component of our strategy," by Michitomo Iwashita, managing executive officer of K Line, in a recent press release.
Meanwhile, commodity trader Cargill is set to test run two, 120-foot high rigid wind sails made of steel and glass that will be attached to a 751-foot ship. Longer than two football fields, the vessel is thought to reduce its greenhouse gas emissions by up to 30%. Provided the test run goes smoothly, Cargill is considering retrofitting as many as 10 ships in the coming years.
The Path Forwards
With 12 wind propulsion solutions and systems now on the market, and as many as seven new additions coming to market in 2023, these technologies will play a pivotal role in making the shipping industry greener. Seeing as shipping accounts for roughly 3% of global greenhouse gas emissions, this move to alternative energy sources is needed. Particularly if the industry is to reach its goal of cutting emissions by 2050. While it can be expensive, sails are typically thought to pay for themselves in the first seven to eight years following investment.