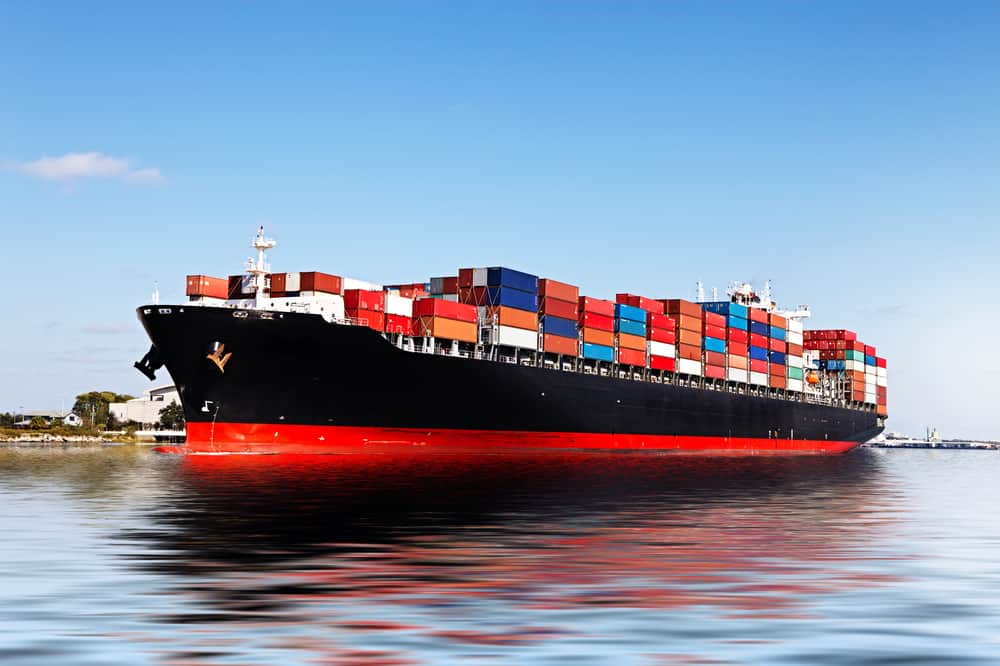 We know who the main players are in ocean shipping, but do we know the major details behind those common household names? Here's a quick look at the top six major vessel operating common carriers (VOCC).
Maersk
The global leader in not only total number of ships and total number of TEUs (which as of Jun 10th of this year would be 655 and 3,969,485 respectively), Maersk is also the leader in market share with a whopping 16.7%. Founded in Copenhagen, Denmark in 1904, the company has since gone on to own and operate terminals all over the world (APM Terminals), get its foot in the door in the oil and drilling sector, and dominate the tanker industry. The current sitting CEO is Søren Skou who assumed his position in January 2012. Maersk is a public company on the OTCMKTS stock exchange as AMKAF with its headquarters located in Denmark.
MSC
Second on our list is the privately owned Mediterranean Shipping Company. Founded in Naples, Italy in 1970, MSC is unique in that it is still owned by its founder Gianluigi Aponte with his children Diego Aponte and Alex Aponte Vago prepped for succession. Boasting a fleet of over 540 vessels totaling a number of 3,671,150 TEUs and a market share of 15.4%, MSC is in very close second behind Maersk – even though it does not dabble in energy and oil like its rival. The company's headquarters are located in Geneva, Switzerland.
COSCO
Our third place entry was founded in Beijing in 1961 and is currently the result of a 2016 merger between Cosco Group and China Shipping Group to form China Ocean Shipping (Group) Company – hence COSCO. Chairman Xu Lirong presides over the Chinese state-owned multinational transportation services conglomerate with a fleet of 470 vessels totaling 2,869,479 TEU's with a market share of 12.1%.
CMA CGM
Fourth in line is the French company CMA CGM. It was founded in the mid-19th century in France and is now the result of a merger between Compagnie Maritime d'Affrètement (CMA) and Compagnie Générale Maritime (CGM). Although CMA CGM has more vessels than COSCO (486), they total less TEUs (2,672,830) and less market share (11.2%). For many years the company was state-owned and run as a private for-profit corporation. However, now it is fully private, headed by CEO Rodolphe Saadé. Its headquarters are located in Marseille, France.
Hapag-Lloyd
The German shipping company Hapag-Lloyd comes in as the fifth largest container company in the world. With only 237 vessels (less than half of the two previous companies), a total of only 1,718,391 TEUs, and a market share of 7.2%, it is no wonder that we see Hapag-Lloyd fifth in line. Similar to CMA CGM, Hapag-Lloyd is the result of a merger between two companies whose origins date back to the mid-19th century: Hamburg-American Line (HAPAG), which dated from 1847, and Norddeutscher Lloyd (NDL) or North German Lloyd (NGL), which was formed in 1857. It is a public company and its shares are owned by several public and private investors operating on the ETR market as HLAG. It is run by CEO Rolf Habben Jansen with headquarters in Hamburg, Germany.
ONE
You know, the one with the pink vessels? The sixth and youngest entry is Ocean Network Express (ONE). Although it was founded only three years ago in 2017, ONE has already acquired 212 vessels, 1,560,404 TEUs, and a market share of 6.6%. It is the result of a joint venture between three previously independent Japanese container lines: Nippon Yusen Kaisha (NYK), Mitsui O.S.K. Lines (MOL) and K Line. It is currently run by CEO Jeremy Nixon with headquarters in Singapore.
Not mentioned on this list is Hyundai Merchant Marine (HMM) who is currently ranked ninth amongst the top global VOCCs.
Although it isn't ranked as high as others on this list, HMM boasts the largest container ship in the world, the HMM Algeciras. This giant ship broke world records when she embarked on her maiden voyage on May 8th, 2020. Be sure to stay tuned for more industry updates and shipping information!