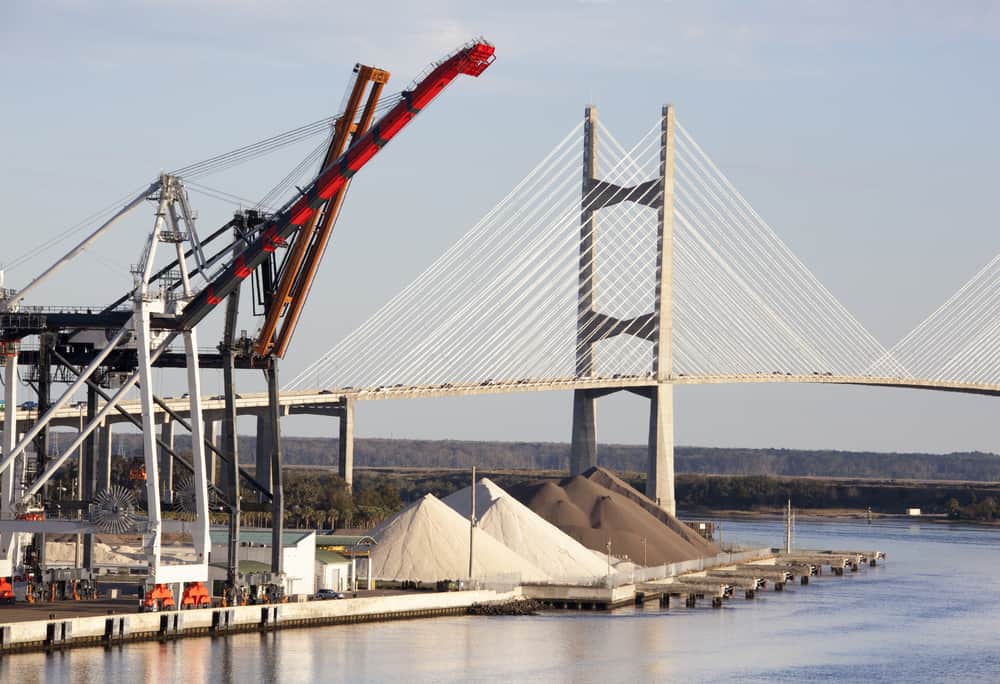 A couple of weeks ago in Jacksonville, Florida, the Jacksonville Port Authority (JAXPORT) officially began work on an anticipated $239 million upgrade project for its Blount Island Marine Terminal.
When completed, the terminal, operated by SSA Marine, will double its current number of post-Panamax container cranes, enabling it to service two post-Panamax vessels simultaneously and process up to 700,000 TEUs per year. Plans also include a possible expansion from the terminal's current 80-acre footprint up to 120 acres as space becomes available. SSA is funding nearly half of the project ($109.7 million), with an additional $109 million coming from JAXPORT and $20 million from the U.S. Department of Transportation.
The SSA JAXPORT terminal currently accommodates weekly service of 2M Alliance Trans-Pacific and the Mediterranean Shipping Co. Bahamas Express. Officials say operations should remain relatively uninterrupted during the upgrade process.
JAXPORT officials hailed the expansion as a much-needed investment for a seaport that injects an estimated $31.1 billion into the economy annually.
"This facility represents a milestone in the evolution of our port," said Vice-Chairman Jamie Shelton in a statement. "Together with the support of Secretary Elaine Chao and our federal, state and local partners, JAXPORT and SSA Marine are investing in our region's future and ensuring we can continue to create more jobs and economic opportunity for the people of Northeast Florida."
The SSA terminal currently utilizes three post-Panamax electric container cranes. The expansion will feature the installation of three additional cranes. The berth upgrades are expected to be completed by 2021, with full completion of the upgrades by 2023.
Alongside this expansion, a dredging project is already underway to deepen the Jacksonville Harbor to a depth of 47 feet—a project also expected to be completed by 2023.
When both upgrades are finished, JAXPORT officials believe the port will attract more post-Panamax ships and draw in more shipments from Europe and Asia as well as Central and South America