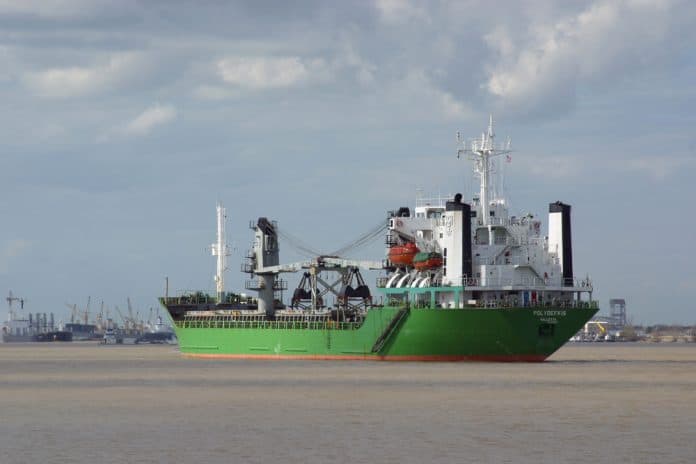 One of the U.S.'s most critical ports is on the way to fully reopening.
The Port of New Orleans, in the state of Louisiana, has begun reopening after being closed for over a week due to the impact of Hurricane Ida on the Gulf Coast of the U.S. Hurricane Ida made landfall in Louisiana on August 29th, and since then, the port had been largely closed to all operations.
Although the impact of Hurricane Ida was felt throughout Louisiana, and all the way up to the U.S. Northeast with the storm's remnants bringing major flooding to New Jersey and New York, the Port of New Orleans suffered no major damage. Thankfully, without damage, the Port has been able to begin reopening faster than would be possible if the storm damaged the port's infrastructure. A delayed reopening would have meant potentially billions more in U.S. regional economic losses, amid several other economic issues.
Starting today, one of the Port's largest container terminals is resuming operations.
The Port's Napoleon Avenue Container Terminal is reopening today, September 7th, with operations expected to ease capacity and congestion issues over the next few days. Although some of the port's operations began resuming last week, with some limited cargo operations functioning, the Napoleon Avenue terminal is key to the Port's operations and signals a more broad reopening process.
Last week, the U.S. Coast Guard reopened shipping traffic on the Lower Mississippi River, allowing vessels to flow up the critical waterway after its closure during the peak of Hurricane Ida and the storm's immediate aftermath. The storm had major effects on that river, with several steamboats and other vessels becoming unmoored, with potentially dangerous collision risk with other vessels.
Railroad operations have also resumed near the Port of New Orleans.
The New Orleans Public Belt Railroad started operating again after operations were suspended in the wake of Hurricane Ida. Owned by the Port of New Orleans, this railroad is a critical link in the nation's vast rail system, connecting with other freight lines that travel across the U.S. Midwest and the rest of the country. Its closure had further delayed the transportation of some goods, even beyond the storm's immediate reach.
With the resumption of both limited container operations and railroad infrastructure and movement, the Port of New Orleans is on the way to a full reopening soon. Port personnel are working around the clock to hopefully restore the entire Port's operations within the next couple of weeks, per the port's press releases and messaging.
We will keep you posted on all new developments regarding the Port of New Orleans, and any further disruptions from Hurricane Ida on the U.S. East Coast.