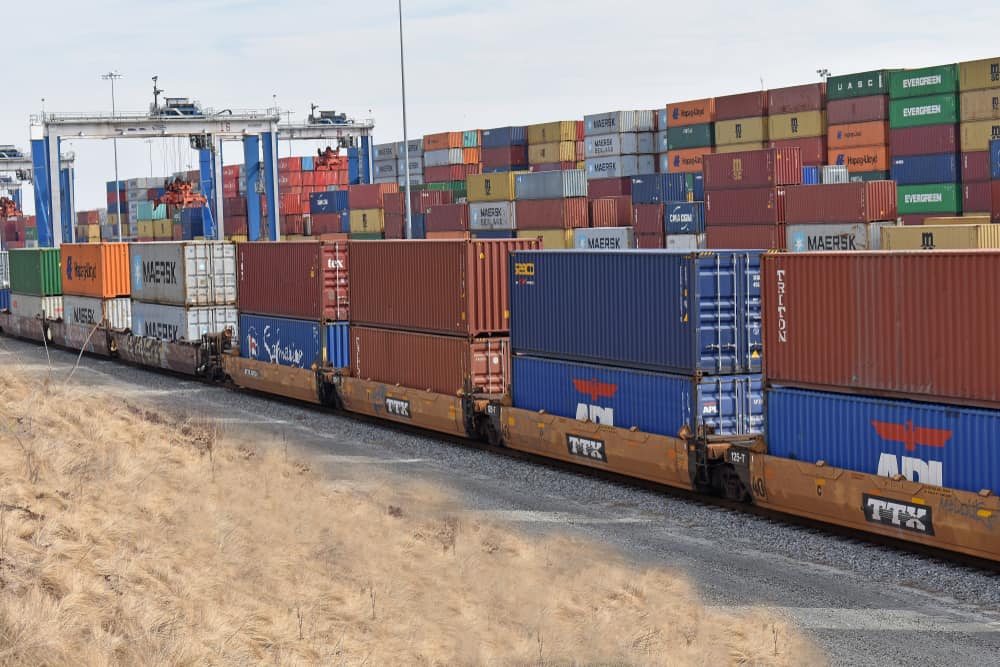 The building of an inland port in Buffalo, NY is looking to extend the reach of the top East Coast shipping gateway.
The Buffalo port is looking to reduce some of the container congestion that exists in the port of New York and New Jersey. However, the success of the Buffalo port will only go as far as its number of rail lifts and container storage space. As such, Uniland Development purchased 20 acres of land from a CSX Transportation yard in Buffalo to help move forward with the plan of reducing congestion at the Port of New York and New Jersey.
This project is the second inland port proposal to emerge in New York State with the objective of serving the Port of New York and New Jersey.
The U.S. East Coast's busiest port experienced cargo volume growth of 6.5% in 2018 and a 14% rise in rail lifts. With this increased growth, the Port of New York and New Jersey decided it important to prioritize driving rail growth. Rising volume has put pressure on the port to seek landside infrastructure with more storage for containerized cargo. As vacancy rates decrease and rental rates increase, shippers are being forced to pursue options such as the inland port at Buffalo. In 2019, the inland Meadowlands port experienced a drop in vacancy from 4% to 3.2% as the cost increased from $10.51 to $11.01 per square foot.
Even with additional land, those in the logistics world are still concerned if the new inland ports will actually help relieve container congestion experienced at the Port of New York and New Jersey. Through early 2019, the port has already seen 4.3% growth in loaded cargo. At the rate cargo containers are coming into the Port of New York and New Jersey, Buffalo is perhaps just the beginning of a trend to try and relieve some of the congestion from increased volume.
Such as idea has not been unheard of before on the East Coast.
A similar strategy to relieve cargo congestion has been carried out at port facilities in Gainesville, Georgia and Greer, South Carolina, both which help support large ports in Savannah, Georgia and the Port of Charleston in South Carolina. At these two locations, cargo has smoothly been moved by rail from a port to an inland facility where it is then sent to its final destination.
In order to make the inland port project in Buffalo worth it, the amount of cargo sent there from the Port of New York and New Jersey would have to be at least 5-10% of its total volume – that would equate to 360,000 containers annually. Currently, the issue is that the inland Buffalo port can only hold approximately 30,000 container turns a year. Therefore, the Buffalo Niagara International Trade Gateway Organization, with the support of the Port of New York and New Jersey, seeks to expand the market and facilities to be able to hold more container storage at a cheaper rate than already asked.
Last summer, CSX Transportation received a $21 million grant to build an inland port facility in Syracuse. Those who are ambitious about completing the plan of an inland port in Buffalo are likewise seeking a similar grant for the port in Syracuse. I truly hope that the Buffalo port receives the funding necessary to complete this plan, so that container congestion at the Port of New York and New Jersey subsides.