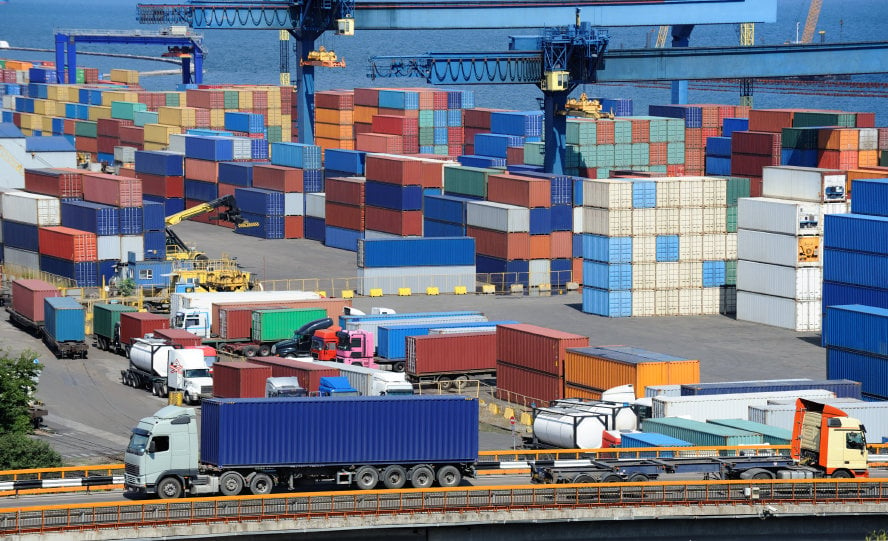 The Port of Shanghai is the largest seaport in the world, placed into service in 1842. Over many years, the place has grown to become one of the most important ports in the region. The port occupies an area of almost 4 square kilometers.
Due to the impact of the COVID-19 pandemic, the growth rate of the Port of Shanghai decreased by 6.9% over the same period. After the first half of 2020, Shanghai International Port Group (SIPG) posted a container throughput of 3.9 million TEUs in July, hitting a record high. The port handled container volume of 149,565 TEUs on July 30th, representing a record single-day high.
The Port of Shanghai surpassed its own July record of handling 3.9 million TEUs in October when it handled a total of 4.2 million TEUs.
This makes Shanghai the first container port to exceed the 4 million TEU mark in a single month. This exemplifies the rebound of the Chinese economy in the second quarter since the COVID-19 outbreak
The port of Shanghai, China reaffirmed its position as the world's busiest container port last month setting a new record for the total number of boxes handled. This comes as China is reporting an overall strong rebound in port traffic and the world's shipping lines are scrambling to meet demand. Container throughput at Shanghai Port hit a record high of 4.2 million TEUs in October, a year-over-year increase of 15.7 percent according to official data released by Chinese authorities.
Chinese officials pointed to a strong economic recovery as well as their efforts to mitigate the coronavirus.
They noted that the Port of Shanghai has invested in new technologies and the integration of operations along the Yangtze. The officials also pointed to the ongoing efforts on the fourth phase of the Yangshan Deep-Water Port in Shanghai, the world's largest automated cargo terminal.
In 2019, total container throughput came to 43.3 million TEUs at the Port of Shanghai – making the port the biggest container port in the world for the tenth year in a row. In the first half of 2020, the container throughput of the Port of Shanghai reached 20.06 million TEUs, and it continued to rank first in the container throughput of China's ports.