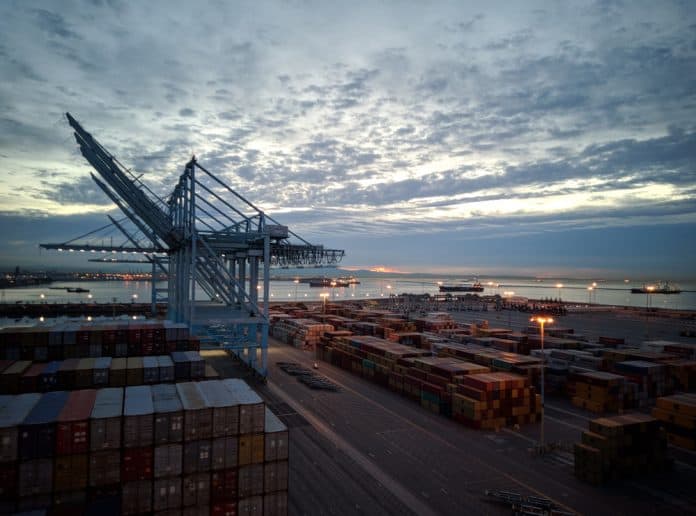 It is well-known that the U.S.'s largest ports, the Ports of Los Angeles and Long Beach have been experiencing massive delays over the past year due to the COVID-19 situation and skyrocketing demand. Now, however, the ports are facing new records amid skyrocketing delays and accelerating capacity and operational issues.
Last week, the Ports of Los Angeles and Long Beach set new daily records for increased delays.
The number of ships waiting to enter the nation's largest port complex increased by 10 additional vessels last week, as delays worsened. Already, there had been lengthy delays with as many as 55 ships queuing and waiting to enter the ports. By the end of the week, 65 or more ships were waiting to enter. The delays are due to the large number of vessels that are inside the port complex already – nearly 150 and climbing. There is simply not enough capacity in the ports to handle increasing demand and more ships.
In response to the new delays, the Ports of Los Angeles and Long Beach took action with extended gate hours. The port complex made the announcement earlier this week, with extended gate hours at night and on weekends. Gates will stay open between the hours of 2 AM and 7 AM, instead of closing earlier. The ports hope this change will help reduce the backlog and make operations smoother and more timely.
The issues, due to a variety of factors, have attracted the attention of the U.S. Department of Transportation, among other groups.

The Biden Administration's newly-formed Supply Chains Disruptions Task Force has paid extra interest to the delays at the Ports of Los Angeles and Long Beach, as the port complex is responsible for handling nearly half of U.S. imports at some point in the shipping process. Delays there affect the supply chain structure and reliability throughout the continental U.S.
Now, there is an average wait time of nearly nine days, increasing from over six days last month. Those big delays have been felt by U.S. consumers, who have seen delivery times lag and goods get lost in transit. U.S. consumers are also facing price hikes as manufacturers and shippers look to compensate for sky-high freight rates amid the worsening situation.
Like many of the disruptions felt in shipping, logistics, and transportation this week, these delays are caused primarily by huge demand, container shortages, capacity issues, and geopolitical concerns. Hopefully, the situation improves imminently with action being taken by the port. We will keep you posted on further developments.