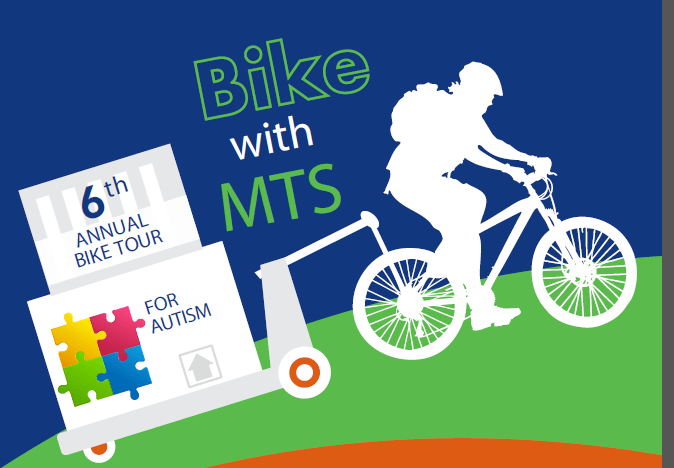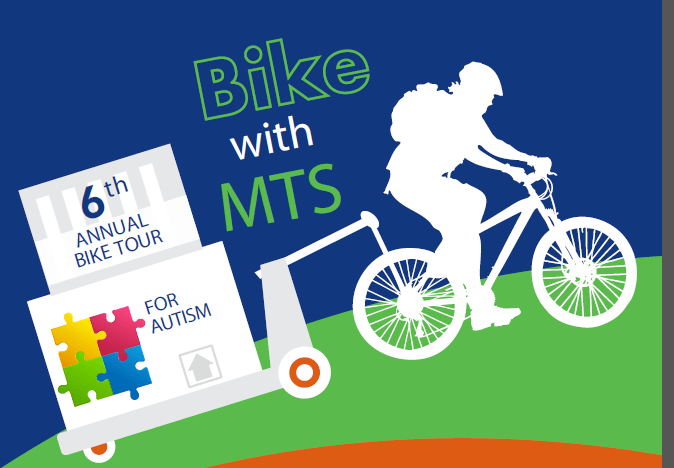 As a mother of two , I think children are the only things on the Earth that really belong to us, the rest are all materialistic . I find that raising children may be challenging due to the different experiences we may go through. Sometimes things may not go the way we wish but we "parents" naturally know how to embrace pretty much any challenge even if it is an unfortunate medical condition as "Autism " .
There are so many families out there going through this experience so we thought we should specially touch those hearts and support as much as we can at MTS Logistics .
Every year around this time we arrange a bike event for good health and of course to gather with our great customers , vendors , friends and families . This year it is very special than any other years for us . We have put some real thought into what to support and after lot of research we have decided we should do something beneficial for the future of children .Therefore we will raise money for Autism in celebration of the release of the " Book on Autism " and we will donate $30 for each Tier 1 Rider and $20 for each Tier 2 Rider .
Do we even know what Autism mean? Everyone says something but specialists think everything starts from a very early stage . Autism is a mental condition starting from early childhood; characterized by difficulty in communicating and forming relationships with other people and in using language and abstract concepts.
Here are some of their social challenges :
As we know typically developing infants are social by nature. They gaze at your face, grasp a finger and even smile by 2 to 3 months of age. By contrast, most children who develop autism have difficulty engaging in the give-and-take of everyday human interactions. By 8 to 10 months of age, many infants who go on to develop autism are showing some symptoms such as failure to respond to their names, reduced interest in people and delayed babbling. By toddlerhood, many children with autism have difficulty playing social games, don't imitate the actions of others and prefer to play alone.
Here are some of their communication difficulties :
By age three, most children have passed predictable milestones on the path to learning languages. By contrast, young children with autism tend to be delayed in babbling and speaking and learning to use gestures. Some infants who later develop autism could babble during the first few months of life before losing these communicative behaviors.
And now let's check their repetitive behaviors:
Unusual repetitive behaviors and/or a tendency to engage in a restricted range of activities are another core symptom of autism. Common repetitive behaviors include hand-flapping, rocking, jumping and twirling, arranging and rearranging objects, and repeating sounds, words, or phrases
Overall I believe it will not be wrong if we say autism is usually a life-long condition, all children and adults benefit from interventions, or therapies, that can reduce symptoms and increase skills and abilities. Although it is best to begin intervention as soon as possible, the benefits of therapy can continue throughout life.
Please do your best to attend our bike event . This time you will not only bike and enjoy the tour with a stop over a great brunch but you also touch those kids' and also their parents' hearts who go through autism. In case you cannot make it , please make sure you donate by purchasing the book on Autism online . Every single support you provide will help to raise awareness for Autism .
You know that two people will be always louder than one person! So let's gather all to ride our bike and give a hand to " Autism Awareness" .
A huge thank you from MTS Logistics to all for touching those little hearts .