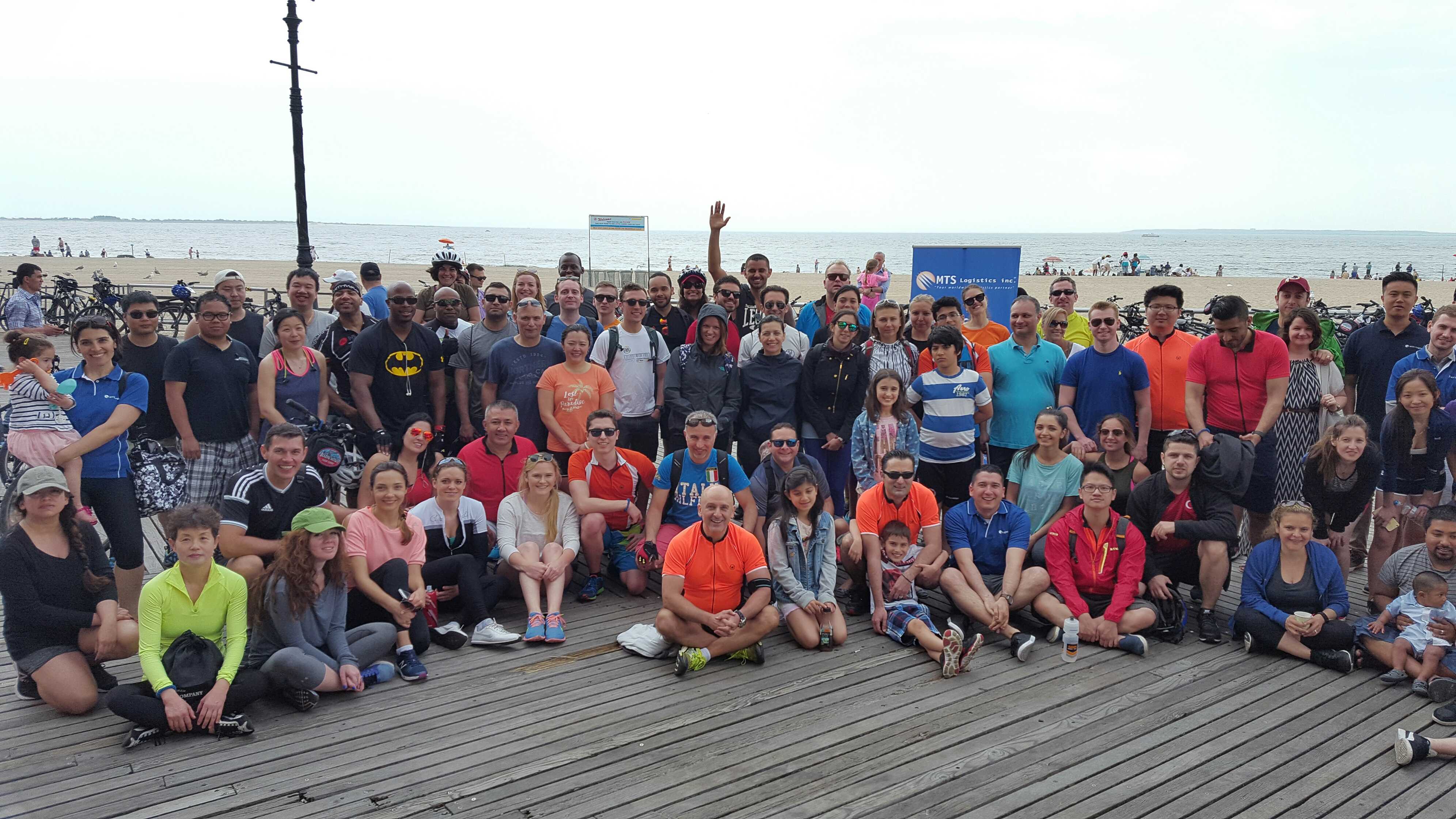 On Saturday, June 11th, we had our Annual Bike event that benefits Autism Awareness.
We are very proud that this is our 6th year we have done the bike event. During previous years our focus was to bike for a greener world and had 15,000 trees that were planted.

This year we biked to benefit Autism Awareness. The event was a great success as 118 bikers joined us to raise awareness and money for the Autism Charity, Spectrum Works. For each biker that participated, MTS donated to Spectrum Works, a charity that empowers individuals with autism by helping them to get employed. Statistics show 80% of people with Autism are unemployed and we just wanted to be help to change that.
This year our starting point location was Blazing Saddle Bike Rental at Pier 84, bikers completed 48 miles by attending Tier 1 or 32 miles by Tier 2 routes from Manhattan to Brighton Beach and retuned back to starting point. We started biking at 7:30am for Tier 1 and 10:00 am for Tier 2 routes. 118 bikers joined us in this event to raise awareness and money for the Autism Charity. We want to thank everyone for making this great event even better for such an amazing cause. Here are the some of the pictures from that day and we would like to invite you to check our Facebook page for more pictures of this bike event.
MTS Logistics also sponsored "The Book On Autism" If you would like to help further you are more than welcome to purchase the book that is available online and all profits will be donated to Autism charity.