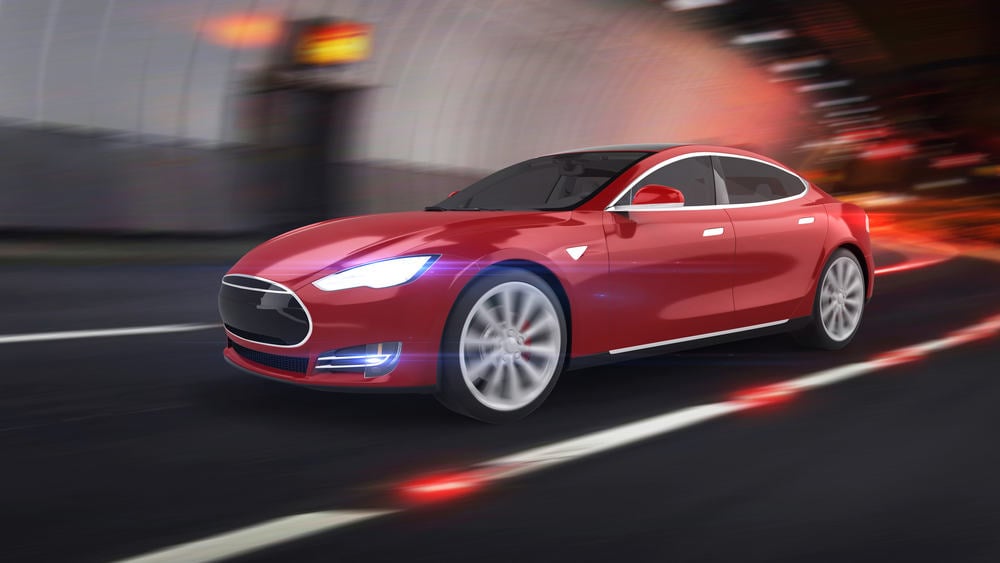 There is a saying that those who does not change, adapt, evolve, will be left in the dust. Words that best put it, said Nokia's CEO: "We didn't do anything wrong, but somehow, we lost." These are the last words from Nokia CEO during the 2013 announcement that they had been acquired by Microsoft. It gives a glimpse of what change does to you. Nokia used to own majority of smartphone market, not until Apple came out with the new innovation of the iPhone during 2007 that took majority of the market by storm. They became one of the least demanded phone. Similar situation has arisen in the auto industry, according to General Motor CEO, Mary Barra, the Auto Industry will be changed faster in the next 10 years then the changes it endured of the past 50 years. Innovation creates new hope and progress for the future, but it will destroy it self along the way.
Self-driving vehicles are something very exciting to look forward to, but put traditional auto makers in a risky position. It is like why would car make create an unbreakable car, then what else are they going to make and sell afterwards. They at a cross road that require change, adapt, and to evolve, or be history. The one company that pushing automaker to evolve is Tesla, they are the first Mass producer electric vehicle and in process of making fully autonomous vehicle that push automaker to play catch up, adapting the concept and pathway of making their vehicle.
The first fully autonomous vehicle is not expected till the year 2020, it's hard to predict how consumer like you or me will react to a fully efficient self-driving vehicle. Will we embrace it? According to Dan Malik at TrueCar, by year 2030, Consumer will hail driverless Taxis, Uber or Lyft, and family sharing driver less vehicles which they will be able to take one extra person since no driver. We will see all taxis, shared vehicles, and rental fleets will be self-driving cars. It estimated that vehicle demands will at least a quarter of demand will be gone by then. This is the dilemma for automakers, be part of it or not part of it, both will be losing scenarios, but at least being on the innovative trend will give them a fighting chance to evolve.
Innovation always has a painful side to it, because it needs to destroy something old of you in order to welcome the new. Whether we are in the shipping, supply chain or retail industry, changes is painful, but it essential to survive and progress.
[su_box title="How can MTS help you?" box_color="#053b82″]
At MTS Logistics, we have been making it very easy for our clients to reduce logistics expenses and eliminate their dreaded daily shipping tasks.

With over 15 service contracts with all major ocean carriers, MTS will provide you access to multiple shipping options for your ocean and air shipments. You will be able to filter these options and optimize your logistics expenses based on your pricing, routing or transit time needs.
Our clients always receive personalized service from us and have the ability to shape it as they see fit. Our logistics account managers are highly trained to specifically provide A-to-Z shipping service.  Starting from today, you can let our Logistics Managers handle your daily shipping tasks.
MTS offers state of the art online tools and platforms. Our clients have online visibility from the booking stage until delivery at your door. Clients can approve and view bookings and even switch carrier or pricing options. Invoices, arrival notices and more can be viewed and printed out with one easy click.
MTS holds an ISO 9001:2008 Certification. What this means to our clients is that we work with certain standardized procedures to achieve consistent and high quality service. You can trust us with your cargo while keeping your peace of mind. Only five percent of the industry can hold this type of service certification. We work with industry leaders and have excellent references.
MTS is financial strong and stable, graded A+ through Dun & Bradstreet. Today's volatile shipping industry it is a must to work with companies that are financially sound. At MTS there are no rooms for unpleasant surprises.
Call us today at 212-594-3117 or e-mail us at [email protected] to find ways to reduce your logistics cost and eliminate your shipping tasks today.
[/su_box]