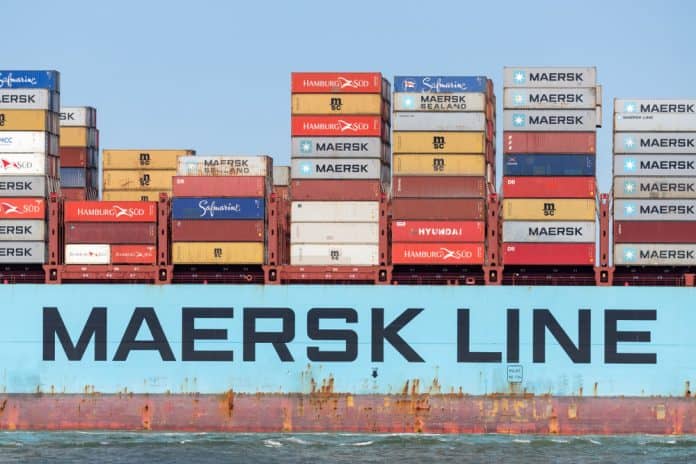 After months of decline, German shipping conglomerate Hapag-Lloyd has seen a small uptick in demand in recent weeks. But don't expect this trend to continue into 2023.
The Current Outlook
"I don't think the market is as weak as it was four or eight weeks ago," Hapag-Lloyd CEO Rolf Habben Jansen said on a call with reporters. "Towards the end of the year and running up to Chinese New Year, I think we see a little recovery in demand," he went on to add.
However, on Tuesday, the company said again the industry trend will continue to go down well into 2023. The container shipping industry has long been a bellwether for of the global economy, and drops in demand have aligned with skyrocketing inflation, conflict overseas, and the general consumer habits these trends have brought about.
In the eyes of Jensen, the CEO of the world's fifth largest container shipping liner, these new market conditions have greatly increased competition which he described as "fierce."
Making Changes
To navigate the new waters of container shipping, some companies are turning to new leadership to combat slowing container shipping demand. A.P. Moller-Maersk said on Monday they'd appoint longstanding company veteran Vincent Clerc as its new Chief Executive.
The change in leadership reflects a change in strategy for A.P. Moller-Maersk, who have tapped new leadership in a time of great change. Maersk has, in the months we've seen container rates drop, reasserted their commitment to developing the land-based logistics side of their business.
"The strong tail winds that benefited the supply chain industries during the pandemic are coming to an end," Maersk Chairman Robert Maersk Uggla said to reporters Monday of the change in leadership. "I think it's an advantage for the company to have some new energy in the CEO position… at a time when we can see turbulence on the horizon," he went on to add.
In his introduction, Clerc went on to say that his main goal for the conglomerate's Ocean and Logistics business will be keeping costs down as it integrates the multitude of distribution centers and warehouses. Much like Amazon, Maersk has developed a strategy to offer end-to-end transportation services rather than its traditional business model of container shipping.
Conclusion
With rising fuel prices, tanking container shipping rates, and decreased demand globally, the shipping industry looks poised for a rocky start to 2023. After quarter upon quarter of record-breaking profits, we've witnessed a return to pre-pandemic conditions that look as though they'll persist well into 2023, according to many experts. While companies like Maersk have seen a 40% decrease in stock price from its January all-time high, look for more companies to make changes in both leadership and strategy to combat current market conditions.