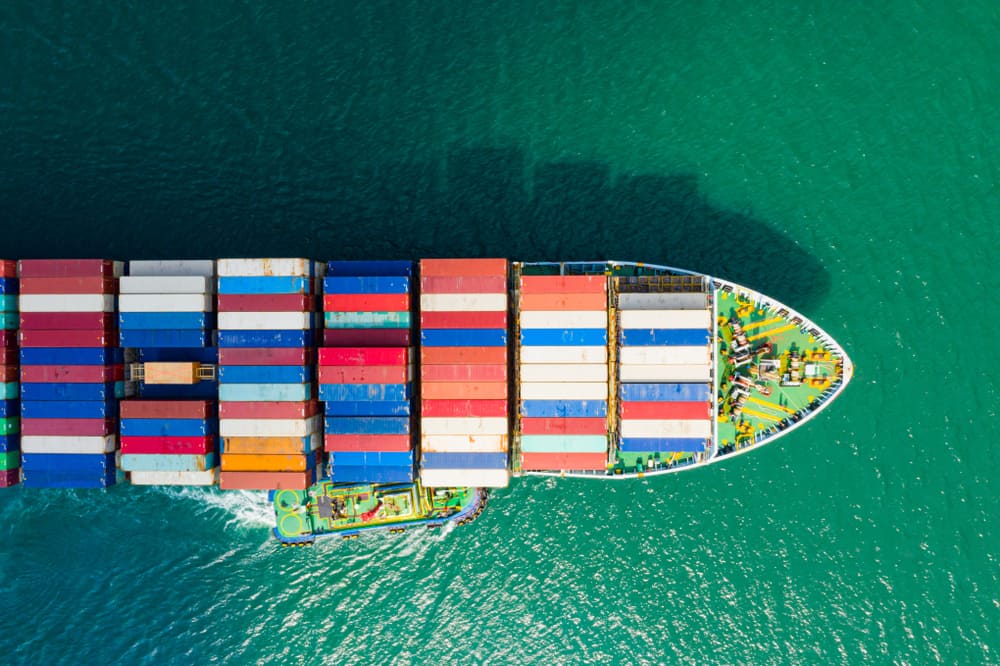 Finally, the shipping industry can turn to some exciting news.
HMM has gifted us a bit of positivity during these bleak times: on Friday, May 8th, 2020 HMM Algeciras, the now largest container ship in the world, departed on her maiden voyage carrying 19,621 TEUs. The load, amazing in and of itself, sails her to the top of the charts, surpassing the previous record held by MSC's vessel MSC Gulsun which boasted the previous world record of 19,574 TEUs achieved last summer.
HMM Algeciras has attained the record of the world's largest container ship with an impressive length of 400 meters (roughly 1,312 feet), with a beam of 61 meters and draught of 14.6 meters. Though currently moving almost 20,000 TEUs during her maiden voyage, the Panama-flagged vessel is capable far greater feats with a loading capacity of 24,000 TEUs.
This new mega-ship is just one of HMM's daring plan to build and deploy twelve 24,000 TEU vessels, the remainder of which are currently under construction between Daewoo Shipbuilding & Marine Engineering, Hyundai Heavy Industries, and Samsung Heavy Industries in South Korea. All twelve mega-ships are scheduled to be completed in 2020 (no coronavirus-related delays have been reported at this time), with an additional eight 16,000 TEU-class vessels to be completed and delivered in 2021.
Following the naming ceremony in Geoje, Korea, the HMM Algeciras loaded 7,156 TEUs in Busan and then called Nignbo, Shanghai, and Yantian. Departing China with the record-breaking 19,621 TEUs, the vessel is now in route to Europe where she is scheduled to call Rotterdam, Hamburg, Antwerp, and London before making her return trip via the Suez Canal. She will be operating on HMM's Far East Europe (FE4) lane which deploys from Qingdao and follows the above mentioned route with return calls in Singapore, too.
According to The Maritime Executive, "the shipment is said to be further evidence of China's progress to resume manufacturing operations after the interruptions in the first quarter of 2020" due to the onset and subsequent spread of COVID-19.
There has been speculation regarding China's ability to resume operations after easing their multiple weeks of strict quarantine measures, and further doubts as to the ability to fill the gargantuan vessel – especially with the increasing amount of blank sailings seen on all lanes. Fortunately, the mega-ship's maiden voyage has launched with significant success.
China won't be the only entity to celebrate the completion and launch of the HMM Algeciras. gCaptain recently reported that South Korean President Moon Jae-in recently stated "For me, it is very meaningful that HMM takes delivery of the most technologically advanced [vessel] in this difficult time. I would like to celebrate it and hope that HMM continues to secure a competitive advantage as a Korean national flagship carrier."
Hopefully this record-breaking vessel is a sign of the light at the end of the tunnel on the path to a brighter future.