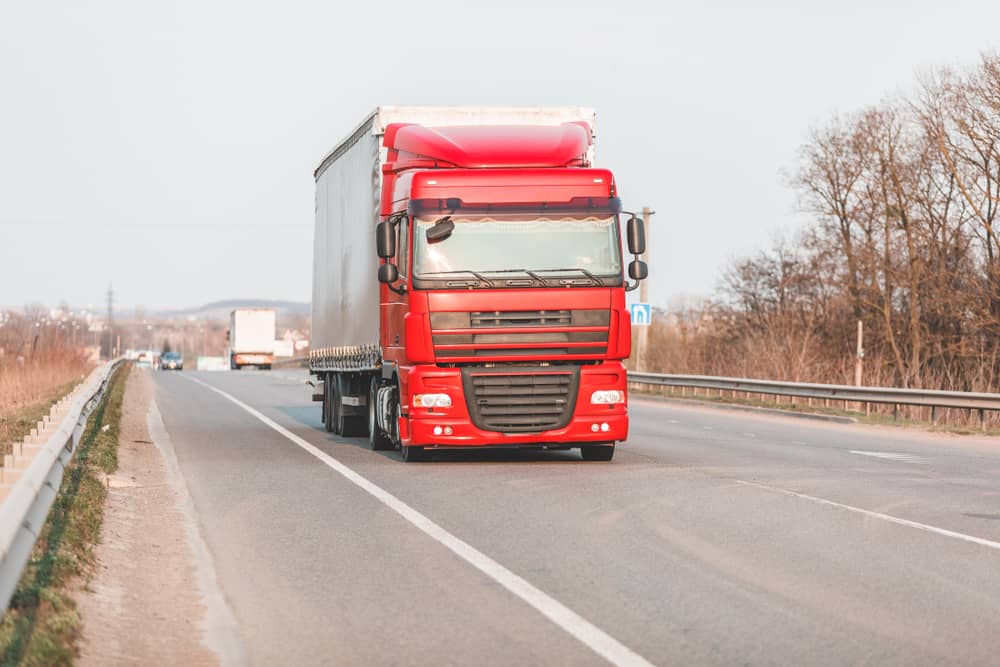 What are the limits on truck and load weights in the U.S.?
The federal gross weight limit on the Interstate Highway System is 80,000 pounds unless the Bridge Formula dictates a lower weight limit, meaning maximum axle and axle group weights must also comply with the Bridge formula. States may also have higher weight limits due to "grandfather" rights set forth by law.
However, if you've received trucking rates for your shipment to be delivered to your address from the port/inland rail ramp, truckers won't tell you that the weight limit is 80,000 pounds. Instead, they will give you the maximum weight that a container might weigh to keep the total truck weight within the legal limits without any permit needed to be acquired from the states. So, what truckers are actually doing is deducting the weight of truck tractors and the chassis they anticipate to use.
Truck tractors generally weight around 17,000 pounds, a 20-foot and 40-foot chassis weighs 6,600 pounds, and a tri-axle chassis weighs 8,500 pounds. A 20-foot dry container weighs 5071.5 pounds and a 40-foot dry container weighs 8,268.8 pounds.
There is also a payload for each container that shows the maximum weight that can be loaded inside. It is 55,126.9 pounds for 20-foot dry containers and for 40-foot dry containers it is 61,200 pounds. You can easily find weights for specific equipment online as needed.
What if you would like to carry cargo that might exceed the total truck weight limit?
So, after deducting these values from 80,000, you could find the maximum weight your cargo might weigh in a container. But it is still bounded by the weight limit that your trucker advised as well. If you would like to carry heavier than the legal limit, a permit must be obtained. The federal government does not issue permits, but states do. So, a permit must be obtained from each state that the container will travel, which will increase your costs.
Also, it might take up to ten days to acquire a single overweight permit so you will risk having prepull (in a municipality where there is overweight corridor) or demurrage/storage charges. If you are planning on bringing overweight containers on a regular basis, an annual permit might save you time and money.
A majority of the states in the U.S. offer annual permits. So, you should check with each trucker in that region if they would be willing to handle weights that will cause the total truck weight to exceed 80,000 pounds. Even though most states allow the total truck weight to be up to 120,000 pounds, truckers might not want to accept these loads because they will take into consideration the road and weather conditions in that route, condition of the trucks in their fleet and if they have trained drivers for overweight loads as this kind of drayage will increase accident risks, as well as their costs in the long run. But, if they accept, an annual permit must be obtained for each truck tractor that will need to be used.
Most marine container ports give four business days standard free time and inland rail ramps two days. (Most inland rail ramps are open on the weekends so it might leave you only one day free time if container is grounded on the weekend.) When you have an annual permit, you won't lose any time to obtain a permit like you would for single permit but if you are planning on bringing 15-25 containers in a week, you should carefully plan and manage the capacity needed with your trucker for how many truck tractors an annual permit will be obtained to avoid demurrage and rail storage charges and/or prepulls as these would increase your costs at the end of the day.
Given this information, many industry experts suggest overweight trucking does not help save money for customers and truckers in the long run but you could always inquire on a case-by-case basis with MTS Logistics.