The visionary entrepreneur Elon Musk has big plans for humanity's future.
He plans to send people to Mars and colonize that planet soon. In the past week, that plan became more realistic with the purchase of new land at the Port of Long Beach in California.
The newly-purchased area, abandoned at Berth 240, is an 18-acre lot.
It will be used for the "composite curing, cleaning, painting and assembling" of new generation rockets (called BFR.) The reason for this purchase is that moving this type of heavy and oversized equipment is extremely difficult through the highways of Los Angeles. So, the planners at SpaceX decided that purchasing a large piece of land near the ocean, to manufacture new rockets, will be much easier and cost-effective as the rockets will then be transported via barges to launch sites in Texas and Florida.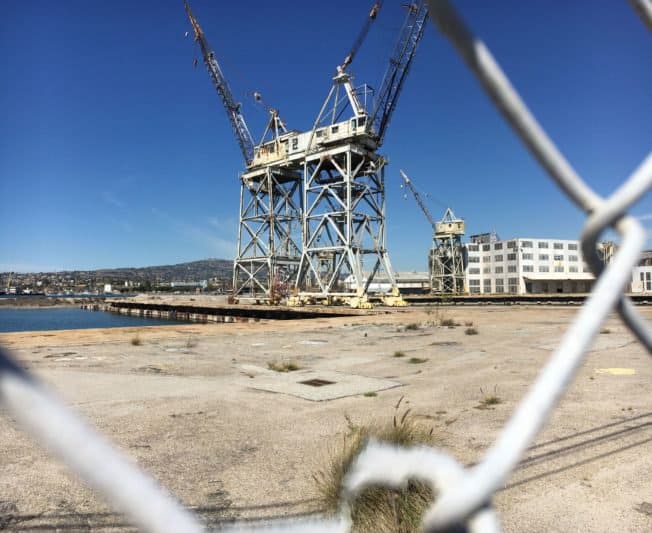 Right now, SpaceX's primary manufacturing facility is in Hawthorne, CA (next to the airport) on an area of 10-15 acres.
SpaceX launched with the revolutionary idea of reusable rockets (instead of those with a one-time use.) SpaceX has been catching rockets after they were sent back from space into the Pacific Ocean and transporting them back to their Hawthorne facility. During that recovery operation, LA-area highways were closed to move 9-meter diameter rockets.
After the new facility is built next to the Port of Long Beach, the only thing that will be needed is a crane that can handle the rocket and load it onto vessels, so that they can go through the Panama Canal to their final destination in either Cape Canaveral, FL or Boca Chica, TX.
Currently, SpaceX's latest rocket is the Falcon 9. The new generation of rockets, called BFR, will be at least 50% taller and 3 times as wide as Falcon 9 rockets (350 feet long and 30 feet in diameter.) The land that SpaceX purchased is under a distinctive LLC called "WW Marine Composites," as SpaceX usually establishes new shell companies to purchase and lease new land. This is a smart way to minimize the effects of a lawsuit and has tax benefits.
As of March 15th, after a one-week environmental impact assessment, the Port of Los Angeles Board of Harbor Commissioners approved the proposal, effectively giving SpaceX permission to begin demolition and construction activities at Berth 240.
This is good news. Even though there are concerns about the impact of such a big facility on the environment, humanity's future depends on projects like these. Overall, the benefits of such an initiative outweigh the risks.