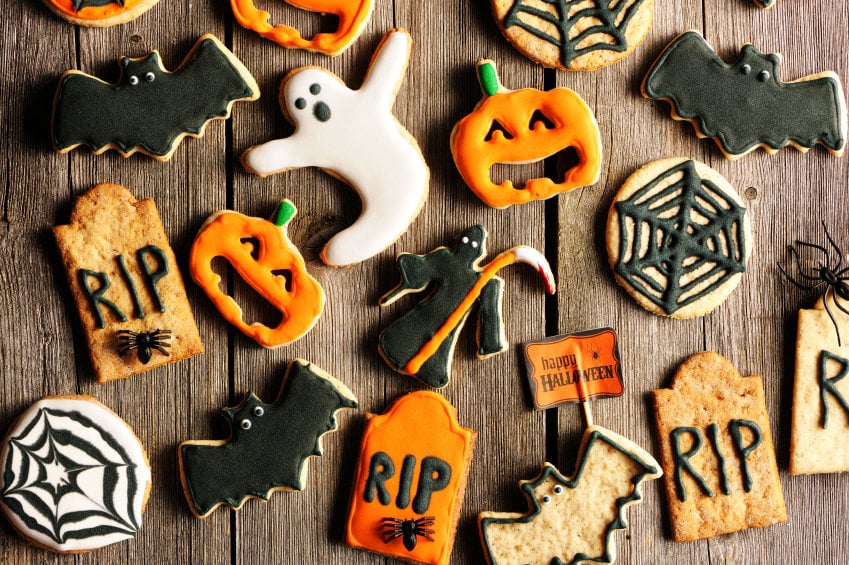 With Halloween right around the corner, everyone is getting ready for fright-tastic events. It isn't just a holiday enjoyable for kids; it is a month-long celebration that is suitable for adults, families, and friends of all ages. Activities like pumpkin carving, costume-making, and Halloween decorations are in full swing. Grab your costume and let the spooky festivities begin!
One of the most popular events for Halloween is the parade that people get to express their creative and artistic side through costumes. New York City is hosting the 41st Annual Village Halloween Parade on October 31st, 2014 in Greenwich Village. Anyone and everyone are welcome to participate in the parade as long as they have a costume. This is great affair not only for families but for party-goers as they can parade down Sixth Avenue and end the night at the Webster Hall; where the official after party is held.
If you are looking for a thrill ride for the little ones, look no further than our very own Luna Park Halloween Festival held in Coney Island. Head on over there on a weekend to enjoy fall. They offer family-friendly activities like pumpkin-picking and pie-eating contests. Along with that, go on a thrill ride like the Thunderbolt or Soaring Eagle. Of course, there are also carnival games for everyone to relish in.Halloween would not be complete without a visit to the Six Flags Great Adventure 23rd Annual Fright Fest. The family-friendly thrills during the day featuring events like the Spooktacular Street Party and Trick or Treat Trail turns into more intense frights by night in which the park becomes full of the living dead as 200 zombies are released into the park. There are also haunted houses to explore, terror trails like Total Darkness, and Monstertainment which are night time shows. Of course, the best part of this experience is riding the roller coasters in the dark not knowing what changes they've made into the rides.
For those interested in a weekend getaway, Sleepy Hollow is one of the best options for October. It is only an hour drive from NYC and there are buses and trains that can take you there. There are numerous historic sites to see like the famous Headless Horseman Bridge or the Sleepy Hollow Lighthouse. A must-see event is the Great Jack O'Lantern Blaze which features over five thousand hand-carved, illuminated pumpkins set against the mysterious backdrop of Van Cortlandt Manor's 18th-century buildings and riverside landscape. If you are a fan of the story The Legend of Sleepy Hollow, then you must attend the Horseman's Hollow event which takes place in the historic Philipsburg Manor. It has scenes of the town with witches, vampires, undead soldiers and more that don't want the visitors to leave.
With that being said, Halloween is an exciting time for family and friends to enjoy outdoor festivities together. From Luna Park's family-oriented activities to Webster Hall's partying, there is something for everyone. So plan your October weekends accordingly for all these great events!