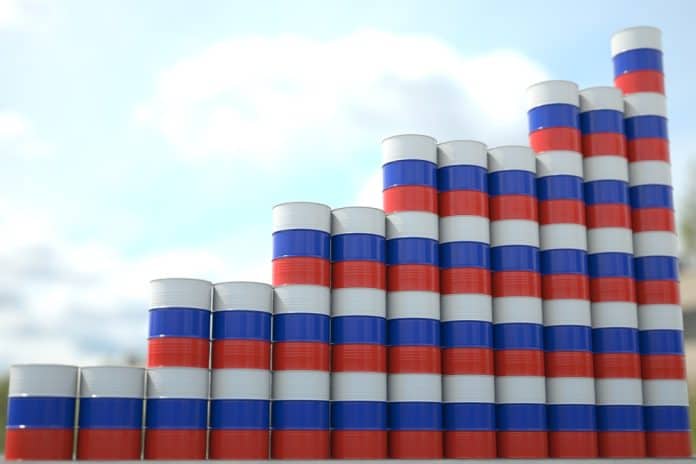 As discussed on More Than Shipping over the past 11 months since Russia's invasion of Ukraine, many sectors and freight forwarders that deal in the region have been hampered by sanctions against Moscow. These sanctions have been predominantly led by the G7 Nations and the European Union, who is expected to further tighten its grip on Russian oil come February 5th.
The Position in Europe
European traders have begun accelerating the export of Russian diesel ahead of the February 5th European ban on all Russian oil imports. This is a further constriction on the December 5th ban seaborn European crude products.
This charge was led by the European Union, and supported by the G7 Nations and Australia, who will also follow suit in the banning of further Russian oil products. As a result, European diesel supplies will tighten, redrawing global trade routes and increasing price volatility.
European imports of Russian diesel currently stand at 770,000 barrels per day so far in January, the highest since March of 2022. "European buyers are rushing in to import as much as they can ahead of the ban," said Rohit Rathod, senior oil market analyst at Vortexa. Europe will look to Chinese fuel sources to fill the void left in the market from Russian shortages.
The Impact in Asia
Chinese officials have raised 2023 export quotas for refined oil products by nearly 50% from this time last year. Its diesel exports, chiefly how the quotas are expected to be met, could reach 400,000-600,000 barrels per day between January and June, according to Mark Williams of Wood Mackenzie consultancy.
"…without Chinese exports pushing swing barrels westward, Europe is unlikely to replace the 0.5 million bpd loss in Russian diesel exports come the embargo," according to an Energy Aspect analyst.
In Conclusion
Due to Europe's heavy reliance on Russian oil imports, the February 5th ban is expected to increase prices and support profit margins for the fuel industry, analysts say. Wood Mackenzie expects European diesel margins, the profits theoretically made by refiners, to be somewhere in the $38 per barrel in the first half of 2023. This more than doubles the figures seen from 2018-2022 according to Reuters.
Additional help with refinement and general supply, outside of China, is likely to be found in partners from the likes of Saudi Arabia and Nigeria. In the first quarter, these could help supply upwards of 1 million barrels per day.