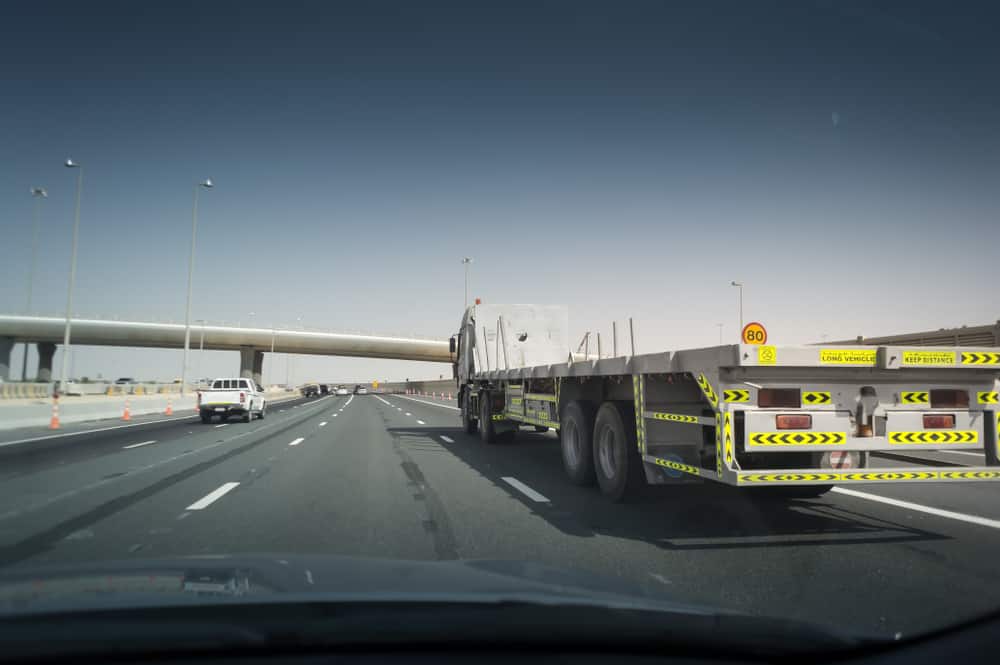 Overweight containers are one of the most challenging types of shipments that importers often deal with.
Not only do overweight containers incur additional charges at port, they also cause additional transportation costs to be incurred by carriers. Transportation of overweight containers also poses safety risks, and requires the use of specialized carriers with a permit and the use of trucks such as tri-axle trucks.
Overweight containers can legally travel on a ship or on a rail and still meet the International Standards Organization maximum payload restrictions.
Truckers must have a special permit to carry overweight containers. There are weight regulations within the context of the trucking industry. Heavy trucks may cause damages on highways and bridges. Containers cannot exceed 80,000 pounds by law. If a vehicle is above this limit, it is considered overweight.
Tri-axle carriers and trucks are designed to transport overweight goods and consignments to a variety of inland ports, or the importer's choice of destination. However, there are several dynamics that influence the successful use of tri-axle trucks. For instance, the shortage of tri-axle operators and drivers has been a major threat recently. This is mainly because not many drivers have the skills, along with the technical experience required, to handle tri-axle trucks.
Other than the shortage of specialized drivers, increased operation costs for tri-axle trucks presents critical challenges to users of tri-axle machines.
Companies that offer tri-axle trucks face additional costs. The wear and tear that come with long-distance driving results in breakages and the malfunctioning of essential parts of tri-axle carriers, compromising their efficiency.
Regulations of maximum gross cargo weights are:
[su_table responsive="yes"]
| | | |
| --- | --- | --- |
| | Pounds | Kilograms |
| 20' DV with Chassis | 39,200 | 17,780 |
| 20' DV with Tri-Axle | 44,000 | 19,960 |
| 20' REEFER with Chassis | 34,900 | 15,830 |
| 20' REEFER with Tri-Axle | 39,700 | 18,010 |
| 40' DV with Chassis | 44,000 | 19,960 |
| 40' HQ with Chassis | 43,700 | 19,820 |
| 40' REEFER with Chassis | 39,800 | 18,050 |
| 40' HQ with Chassis | 39,300 | 17,830 |
[/su_table]