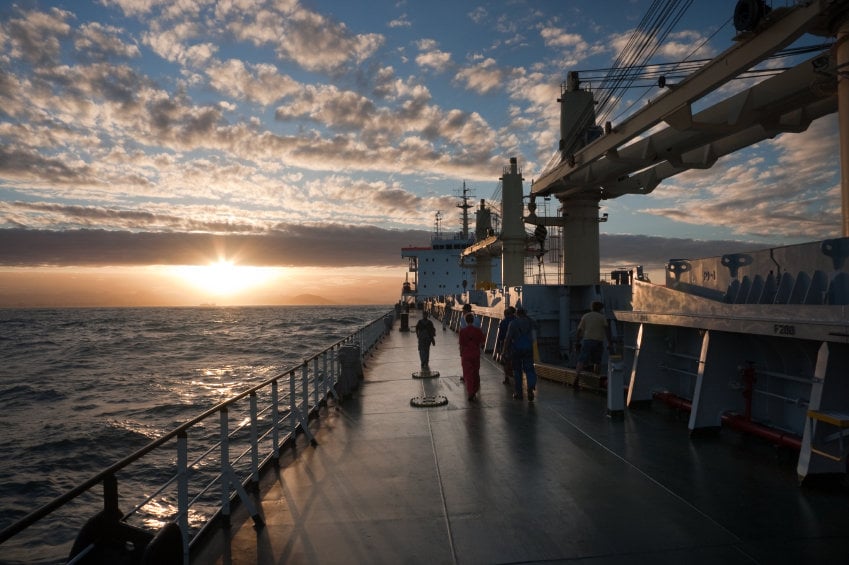 The NYC skyline is taking a new form, as a new giant is on the rise. It's hard to imagine that the skyscraper in lower Manhattan that can be seen from practically anywhere in New York City is far from completion. 
The "Freedom Tower" at the World Trade Center complex in New York City topped the Empire State Building's height only a few weeks ago, officially making it the tallest building in New York and eventually, once the post 9/11 structure is completed, the tallest building in the United States. This tower represents something of much greater significance to the concrete jungle than its height – and that is FREEDOM. Once completed the the tower will stand identical in height to the original World Trade Center tower it is designed to replace, at 1,368 feet. The antenna, which will bring the total height to 1,776 feet, won't be finished for about another year.
According to ABC News, when the tower is complete in 2013 or 2014, it will stand at 1,776 feet with 104 floors. At that point, it will be the tallest building in the United States, bypassing Chicago's famous Willis Tower at 1,451 feet. The building will bring new life to the World Trade site, that until now has been a reminder of tragedy and loss. The terrorist attacks on September 11th 2001 left the World Trade complex in ruins, and the entire world in grief. Patrick Foye, executive director of NYC's Port Authority, said at a press conference in April that One WTC shows the "hope and rebirth" of the U.S., and its ability to bounce back from the 9/11 attacks on the World Trade Center's towers".
It is no surprise that this tower is built with characteristic design elements intended to protect it from terrorist attacks, such as a 185-foot windowless concrete base designed specifically to withstand truck bombs, three-foot reinforced concrete walls in all stairwells and elevator shafts, and a dedicated set of staircases for firefighters. Once finished, the building will be 1,776 feet, (a nod to the year the United States gained independence) have 104 floors, including 71 office floors with 3 million square feet of space. The building is expected to be structurally finished toward the end of this year, and occupants are expected to start moving in early next year.

The Empire State Building is not bitter that it no longer can bask in the glory of its title as NYC's tallest, in fact the building's operators issued a statement welcoming the newcomer to the NYC skyline:
"The world's most famous office building, the ancestor of all super-tall towers, welcomes our newer, taller cousin to the skyline. We've watched you grow, and now we salute you."